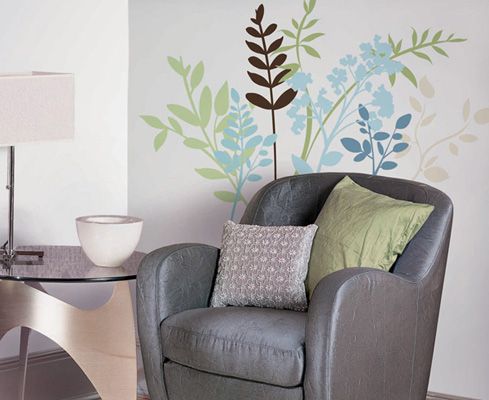 On a chilly winter night, you're enjoying the comfort of your living room to relax and finish reading a novel. But your mind is wandering and you start looking around the room. You realize that it's been awhile since you changed the decor. A little makeover would perk things up.
However, your budget restrains your creative impulses. That's okay: wall decals—adhesive wall decorations—can enhance your decor without breaking your piggy bank.
Imagine the entire wall of a living room covered with wallpaper of a sunset. Today, this mural is available in the form of a decal. It's easier to install than wallpaper, so it's faster.  What's not to like?
Patterns are varied and come in many formats, so it's not necessary to cover an entire wall. For example, in a corner of the living room, a simple fern decal behind an armchair could brighten up a wall. In a child's room, animal patterns could be affixed above a changing table or a headboard. To reinforce the effect, the same pattern could be used above the chest of drawers or around a window.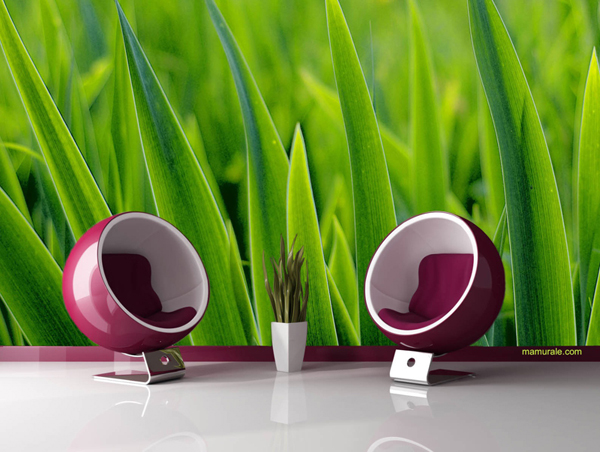 Since the human imagination is never short on ideas, there are even adhesive slate blackboards that you can actually write on with chalk, like a real blackboard.
That could be useful in a kitchen to write down grocery items, the dinner menu or family chores. It also works well for a child's bedroom or office.
Some of these products are even made in Quebec. For more information or simply to see what's out there, go to: DeSerres.ca; mamurale.com
Photos : Mamurale.com and DeSerres.ca