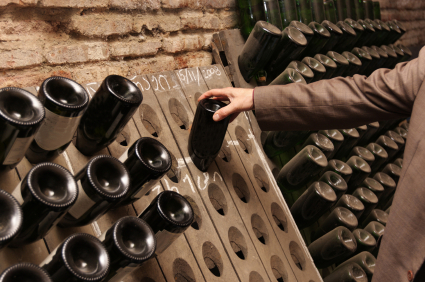 We drink good wine in Quebec, and more and more of it!
Just 40 years ago, very few people drank wine in Quebec. Other than sacramental wine, this beverage was not well known.
Times have changed. Today, 78.5% of the bottles sold in 2011 at the Société des alcools du Québec (SAQ) contained wine. In their 2011 annual report, Quebec was among the Canadian provinces where people drink the most wine. Between 2001 and 2010, average annual consumption increased from 16.3 to 22 litres of wine per person.
This change in habit means that consumers decided to keep enough wine at home to meet their needs.
Initially, many people choose a wine for its taste. Over time, they blend wines with meals. Some people like to discover wines from five continents. For others, it's an investment. That's why many people keep more than 300 bottles at home. Some wines are left to age, while others are consumed on a regular basis or offered as gifts. With hundreds of wines from America, Europe, Africa, Australia and Asia, you have the world at your fingertips.
However, wine does have its particularities, so you need to store it in an appropriate environment, otherwise it could turn into vinegar.
To meet conservation requirements, you must control the temperature and humidity. You must also limit light, and keep the bottles away from any odors or vibrations that could affect taste.
A friend of mine has a small 50-bottle cellar. He said he's past the age to age his wine, now it's time to drink it.
You could always buy a state-of-the-art cellar that can hold up to 500 bottles, but that type of purchase usually involves an interior refit.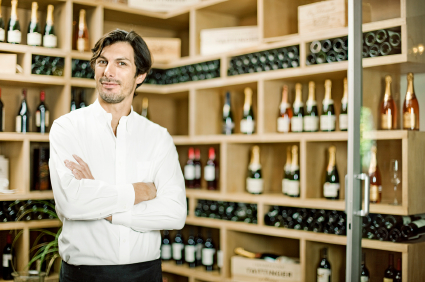 Enthusiasts have several possibilities. You could use part of your basement to create a wine cellar, including a tasting room. You could also find a new way to use a closet. More and more modern kitchens contain a wine cellar.
This new need means that the number of renovations to install a personal wine cellar has exploded in the last few years. To meet this need, businesses now specialize in building residential wine cellars. They know how to make maximum use of the available space.
In any case, the important thing is to taste your wine, preferably in good company.
Cheers and Happy New Year!