Farmers used to store their vegetables in an underground space in the middle of a field. Come fall, potatoes, cabbage, carrots and other garden produce was stored underground. Otherwise the vegetables were found under the house in a space known as a root cellar.
It's quite likely that root cellars and natural caves still exist in Quebec. You just have to go for a walk far out in the country to find them.
These underground spaces have a dual advantage: they stay cool in the summer despite the hot weather and they are protected from freezing in winter. If you go into one of these underground spaces, you'll find that they're cool and humid, and that the only light usually comes from the light of day through the open door.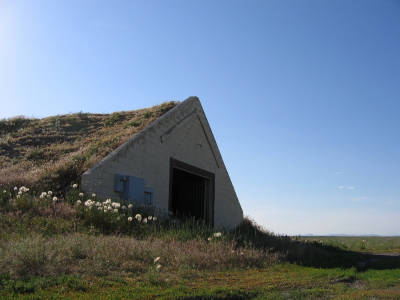 Author Claudia Lorenz-Ladener submits that the natural cave is coming back into style. Why? "More and more people are cultivating a garden to be able to eat healthy fruits and vegetables," she writes. "Even families without gardens are more and more concerned with the quality of foods and the way that they're produced. Some by large quantities directly from producers. In any case, a storage space is indispensable. Another reason to keep fruits and vegetables in a cool room is that not only does it require little work, but the vitamins and other nutrients are better conserved."
Combine that with energy savings and a reduction in pollutants and you have what Ms. Lorenz-Ladener calls "the technology of tomorrow." You can probab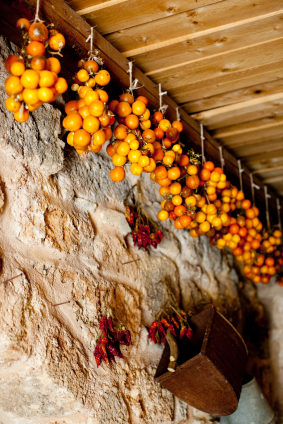 ly expect to see these underground refrigerators multiply in Quebec in the next few years.
That's fine, but how do you build a natural cave when you live in an urban centre? Or even a suburb?
In her book Construire une cave naturelle, Ms. Lorenz-Ladener proposes garden silos, a cave under a workshop, under a garage, under a deck or under a winter garden. She also shows how to convert a warm cave into a cool one. And if your yard is big enough, she shows you how to build a real root cellar.
Are you a handyman? Don't worry, Ms. Lorenz-Ladener's book goes through all the steps to build the design that suits you best. Everything is there: the ideal level of humidity, air circulation, surface and underground storage, required materials, cooling techniques (ice and snow), water tightness and thermal insulation, the technique for conserving each vegetable. And fruits too! And wine!
The contents of the book are filled with competence. There are many drawings and photos and the information is clear and precise. It's the perfect guide to build a natural cave. And you'll see that caves and root cellars are far from being unsightly.
Reading this book and seeing these caves stirred up two irresistible urges in us: putting our hands in the dirt and building a house worthy of a Hobbit in the Lord of the Rings trilogy.
Reference:
Construire une cave naturelle, Claudia Lorenz-Ladener, les Éditions Ulmer, Paris, 2012, 138 pages.
Photos: iStockphoto.