Decor that embodies nature has the power to relax us because it emanates from softness and authenticity. This type of design is also trendy for a backyard.
The good thing about natural decor is that it is easy to create in a way that respects the environment. Do you want to create this type of decor and enjoy the pleasure of the outdoors in zenitude? Follow these recommendations!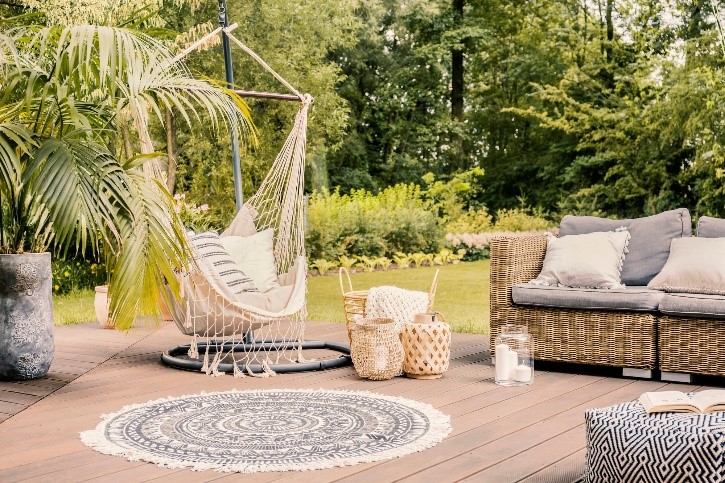 1. The Presence of Earth Tones
All shades that are similar to natural elements, such as earth, automatically have a natural feel. For the ground, choose sand-colored paving slabs, river stone paths or a wood-imitation thermoplastic floor. Decorate with brown privacy panels and beige veils. For added style, choose terracotta accessories and concrete, black steel, or glass decorations.
2. Never Without My Wood!
Local wood, from a business that promotes responsible cutting practices, is an eco-friendly material. Whether contemporary, modern, rustic, or classic, wood harmonizes with all types of decor and is a great choice for natural design.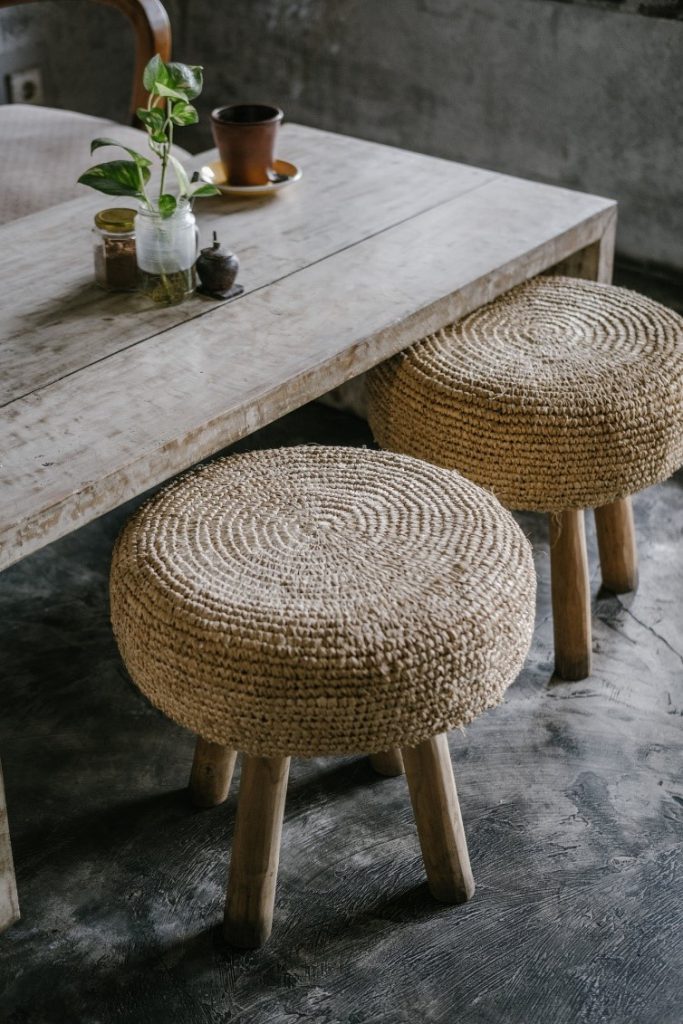 3. The Je-ne-sais-quoi Of Straw Accessories
Straw is a material that can be used to design various elements for a backyard, such as storage baskets, jar covers or table doilies. However, furniture such as stools, hanging chairs or footrests also look great when made from this material. Straw creates a warm and zen atmosphere and is also gentle on the environment.
4. Greenery, Of Course!
It is definitely essential to include plants to achieve a natural decor. Shrubs, potted plants, flowerbeds, wall planters or vegetable walls are all great ideas. If you are lacking space, use ramps to install planters, or use the ceiling for hanging pots. If you have an outside table, decorate it with flowers. There are never (or almost never) too many plants in natural decor.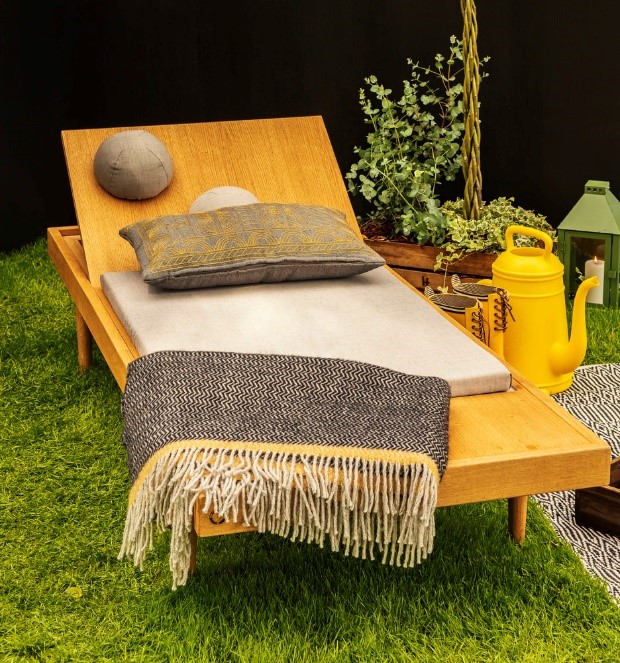 5. Fabrics That Are Both Cozy and Made from Raw Material
Flax, macramé, and wool (make sure they are rain resistant) are fabrics to prioritize, along with thick, rough-textured cotton. Use these fabrics for throws, rugs, hammocks or as cushions covers.
6. A Little Concrete to Balance the Design
With natural and warm decor, don't forget to include accessories, textures, or fabrics of colder shades for contrast. Concrete and cement can help provide balance. Vases, planters, statues, or fountains made from these materials are ideal. These solid elements last over time, making them more environmentally friendly than plastic alternatives.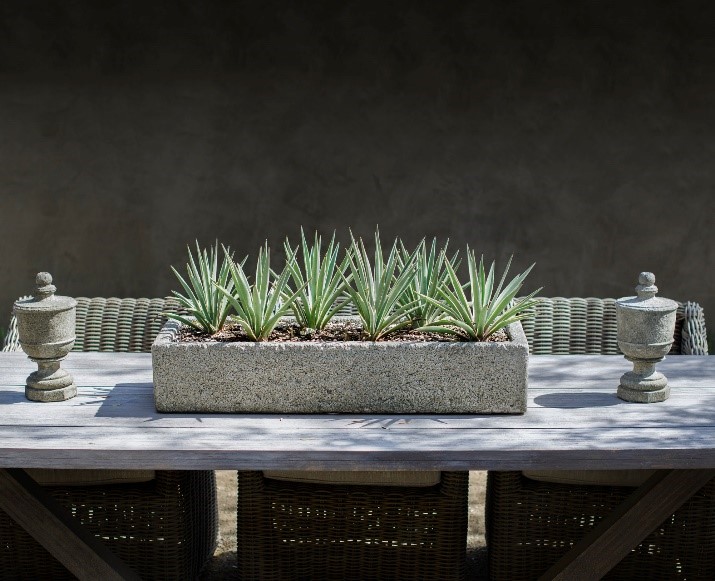 And for even more environmentally friendly decor, consider revamping old furniture and giving it a new lease of life! Sometimes a little paint is enough to make beautiful transformations.