Christmas is fast approaching. According to the Judeo-Christian tradition, Jesus Christ was born on a bale of straw. Who would have thought in those times that such an ordinary material would become, 2,000 years later, an ecological product making its humble contribution to the planet's survival?
Straw is abundant in Québec. The needs for transportation are almost nonexistent. This is an important ecological asset when we all know that transportation is the culprit of accelerated global warming; the one thing that the governments cannot control; the reason that pushes people to the brink, year after year.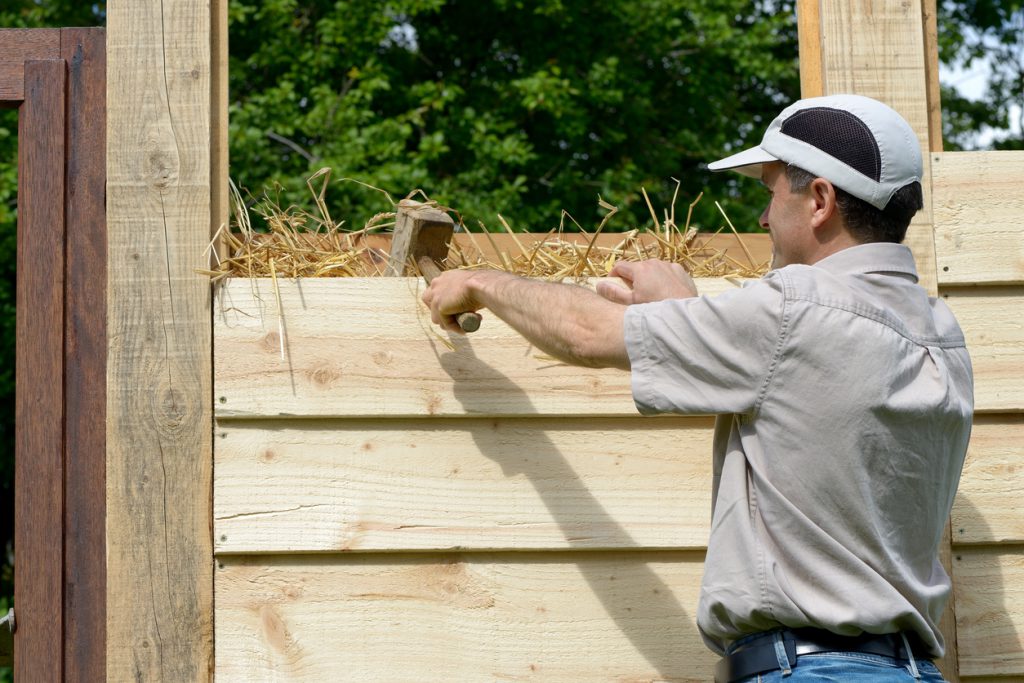 Straw is the stalk that comes from cereal plants. It is a warm and golden coloured plant fibre that makes you want to roll yourself in it as the cold winter months come near.
Straw, a very good insulating material
In the olden times in Québec, it was widely used as an insulating material, for homes as well as for farm buildings. Its efficiency is largely known. Elsewhere on the planet, especially in the countries located in the southern hemisphere, straw has been used as a building material for thousands of years.
Let us bust three myths: it is no more flammable than most of the other insulating materials; it is neither a breeding ground for humidity (it does not store it) nor does it attract insects or moisture.
It does not pose any danger to the occupants living in the home because it is a natural fibre. This ideal sustainable material produces very little waste on construction sites. It is great at reducing outside noises.
Straw : ecologic, cheap and efficient
In Québec, it is used more and more like a building material. Either as bale or prefabricated walls. Straw can be used both as bearing walls and as an insulating material. To all those who are interested: the cost of a straw-bale house is often cheaper than a standard home. And the life expectancy of a straw-bale home may last up to 100 years.
If you would like to learn more about it, consult the Écohabitation website. We drew our inspiration from it to write the second part of this article. You will find a ton of relevant information. You will also find a list of manufacturers and suppliers. If you are looking to renovate your home from top to bottom or build a home with your own two hands, you will get a course on building techniques that are relatively simple.
Straw has received high praise from experts of Écohabitation because, in their opinion, "its ecological footprint is almost nonexistent." Straw is first in its class among ecological materials.