Bas-Saint-Laurent, a Perfectly Located Territory
Consisting of eight regional county municipalities, the largest being Rimouski-Neigette, Rivière-du-Loup and Matane, this territory extends along the south bank of the St-Lawrence River. The region measures 22,185 km2, with a population density of 9 inhabitants/km2; enough breathing room. While the population is of about 197,000, it makes up almost 2.7% of Quebec as a whole, and ranks 13th. Lastly, this territory is composed of seascapes, abundant forests, lakes, and a very welcoming population. Moving to Bas-Saint-Laurent would definitely be a great choice.
Bas-Saint-Laurent, an Economically Diverse Region
Bas-Saint-Laurent's economic indicators make it a great place to settle. Per capita income has increased by an average of over $26,000 and GDP per capita is among the highest in Quebec. The diversity of companies ensures stability, and Bas-Saint-Laurent is filled with natural resources such as water, wood, sod, and agri-food products. There is also a significant development in new marine technologies and biotechnology. Bas-Saint-Laurent is a growing tourist region, but also a research hub with the Technopole maritime du Québec and the establishment of the Centre de recherche en biotechnologies marines.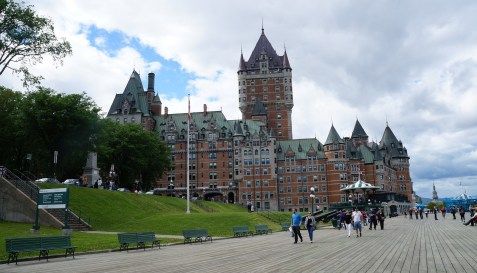 Bas-Saint-Laurent, a Family-Friendly Region
For some years now, the Bas-Saint-Laurent region has been putting in place many infrastructures to welcome families with different backgrounds and facilitate their socio-economic integration. Its industrial and commercial growth allow everyone to find work and a place to live, along with local shops or shopping malls. It has schools, CEGEPs and universities, such as the one in Rimouski. In terms of transportation, the eight RCMs (Regional County Municipalities) of the Bas-Saint-Laurent region have put in place different options to meet citizen's needs and allow them to travel to work, school, and health and community centers.
Bas-Saint-Laurent and Its Many Activities
The region offers family benefits such as cultural, economic and sporting activities. It has shops, libraries and sports centers. With its historical past, the Bas-Saint-Laurent territory offers a very diverse heritage that you can discover outdoors, in museums, such as the one found in Rivière-du-Loup, or through festivals such as the ROSEQ. You can also enjoy water sports during the summer, snow activities during the winter, along with hunting and fishing and many spa and relaxation centers.
Bas-Saint-Laurent, a Region Close to Nature
The Bas-Saint-Laurent region is a vast territory benefitting from forests, lakes and the sea. As a result, everyone can enjoy nature through bike paths or hiking, or more calmly by observing the flora and fauna on trails with binoculars or a camera. Everyone can find an activity that suits them. Mother Nature also has beautiful crops to offer, along with many products you can enjoy.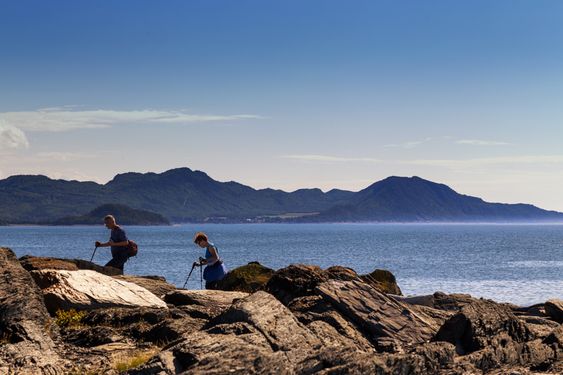 Don't resist the call of Bas-Saint-Laurent; come settle in this beautiful region alone or with your family!