Why Settle in The Laurentians?
Do you dream of living in a natural, pleasant area that still holds city appeal? The Laurentians is for you! Close to Montreal, this vast and growing area is a lively region in which people and companies settle to carry out personal or professional projects. It is surrounded by nature and it is not short of activities. In addition, real estate and transportation supported by the cities of the region allow you to live in the best possible conditions.
A Well-Located Region
Located north of Montreal, the Laurentian region has a humid continental climate with more temperate summers. In the north, there are mainly forests and mountains, from which the Laurentians take their name. The southern part is the most populated. You can enjoy walking, cycling or skiing throughout the region, especially in Rivière-du-Nord National Park. The Laurentians also comes alive and offers cultural programming for all audiences year-round: concerts, fairs, festivals…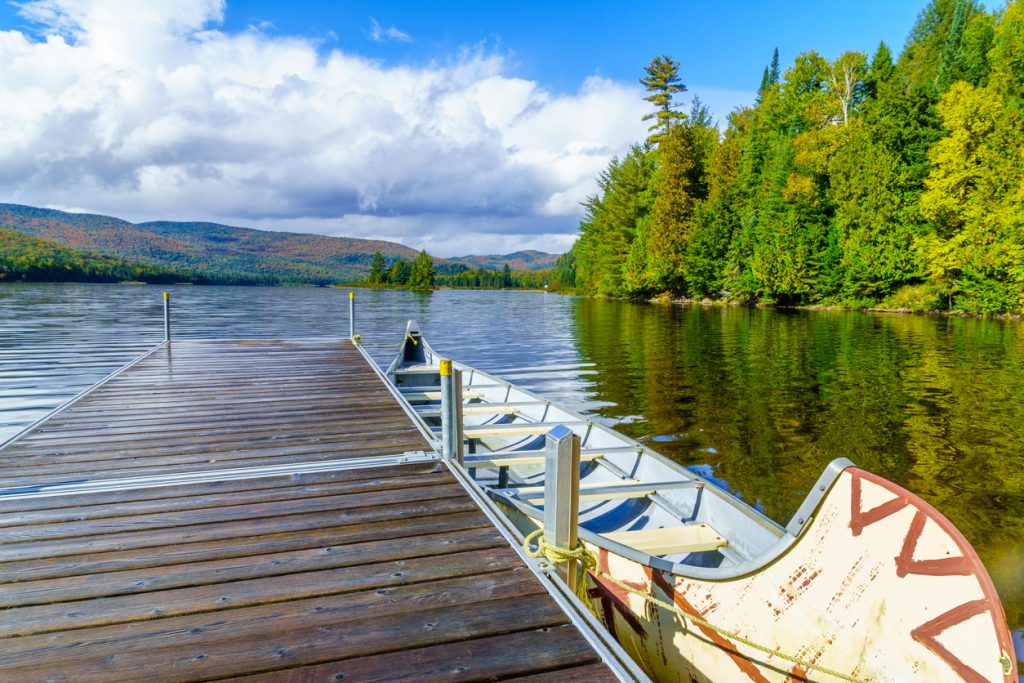 Cities That Are Great to Live In
The Laurentians is made up of eight regional county municipalities. Among the 80 or so cities that make up the region, the main ones are: Saint-Jérôme, Blainville and Saint-Eustache. The region's industrial growth and commercial development provide a pleasant and comfortable life for residents. Different types of housing can be found, such as: houses, condos and villas. But also, infrastructure such as health, educational or cultural institutions. Businesses have multiplied and transport, such as airports, road networks, railways and bus parks have developed.
A Region for Family Prosperity
Choosing a place to live is giving yourself the chance to live a life you'll love!
In the Laurentians, urban family programs offer many advantages. Municipalities help families daily in their administrative processes, so they can easily work and study. This huge green region allows the whole family to practice activities in relation with nature: walking, fishing, photography, ornithological discovery…

An Economic Territory with High Potential
Taking advantage of strong population growth, the Laurentian region is expanding rapidly. Its main activities are held between social economy and education. The unemployment rate is significantly lower than Quebec's average and the disposable income is slightly higher. Business sectors such as tourism, the forestry industry and manufactured goods are on the rise along with electric transport, aeronautics, agriculture and the agri-food industry. The Laurentians continue their efforts and offer great opportunities for all those who wish to settle there.
An Eco-Responsible Region
Across the region, eco-responsible projects are multiplying. Businesses, public organizations and the community are committed to a daily eco-responsible approach. For example, the city of Mont-Tremblant keeps an inventory of greenhouse gas emissions and Couleur Café in Sainte-Agathe ensures to work with farmers who grow sustainably. At the same time, individual initiatives are being created to encourage people to live more responsibly.
Do not resist the call of the region and come discover the Laurentians! Visit properties for sale in Laurentians!