Choosing to settle in Estrie means taking advantage of the region's potential and its many assets; innovations, nature and labor forces that will allow you to live comfortably all year round!
Estrie, a Great Region to Live In
In the 2019 list of the most pleasant cities to live in Quebec, two cities in the Estrie region are high on the list, including Sherbrooke, which ranks second out of 103 municipalities. The Eastern Townships are ideally located; about an hour from Montreal and four hours from Boston. The region offers a pleasant and vibrant life in an environment rich in possibilities. Some of the most important cities include Sherbrooke, Magog and Windsor. Here, the whole family can work, study and better themselves. It is a healthy and pleasant environment for children to grow.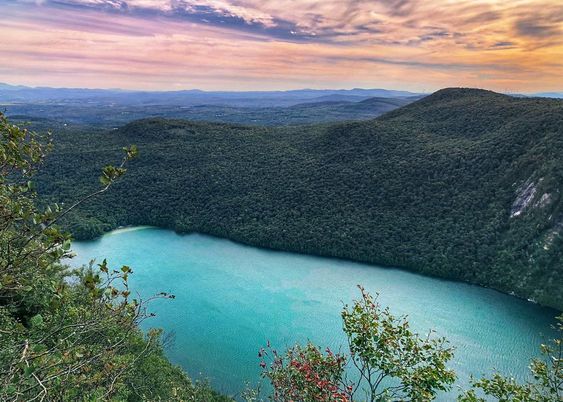 Estrie, a Region with an Active Economy
With a high asset rate and different business lines that are constantly developing; tourism, manufacturing and commerce, the region's economy is doing rather well. Estrie has many assets, such as multiple business centers with business accelerators and incubators, universities like those of Sherbrooke, but also culinary tourism that is important to its inhabitants. The region offers all those who wish to settle there the opportunity to work, create and live in an affordable environment.
Estrie, a Region that Is Easy to Access through Public Transportation
At a time when travel is a big part of our lives, the region offers many public transportation services; bus, car+bus duo, but also active transport such as cycling or walking, with trails created for this purpose. Municipalities also facilitate recreational and commercial transportation with the Sherbrooke Airport. Everything is put in place so that everyone can travel comfortably.
Estrie, A Place for You to Grow
The Eastern Townships offer everyone the opportunity to live in a pleasant environment. The region allows, for both younger and older people, the opportunity to learn with many infrastructures available to families; elementary schools, high schools, CEGEPs, universities. It is also possible to take advantage of adult training all year round. For everyday life, there are many convenience stores and shopping malls that will allow you to make your purchases according to your needs. In addition, the region continues to innovate culturally. You can visit museums, theatres, movie theaters, music scenes; there's something for everyone.
Estrie, Leisure and Delicacies
Estrie is at the crossroads of two worlds; nature and the city. It has many green spaces. You can hike its trails, jump from tree to tree with Arbre Aventure or even experience the mountain by biking the trails of Bromont. The area is full of sports activities during both the winter and summer seasons. Lastly, as always in Quebec, the Eastern Townships benefit from tastings at cheese shops, orchards or microbreweries along the Route Gourmande. It is a great opportunity to find local products created by the finest chefs.
The Estrie region is an incomparable, lively and warm place for all those who wish to live in the city and in nature!