There is currently a huge craze for tiny homes. In Quebec, the neighborhood outbreaks for this type of housing is on the rise. These types of homes are remarkably stylish!
Tiny homes have a well thought-out, structured, remarkable and brilliant layout. Owners often use their creativity to make the space of this home welcoming despite its small size. Here are some designs that will surely inspire you!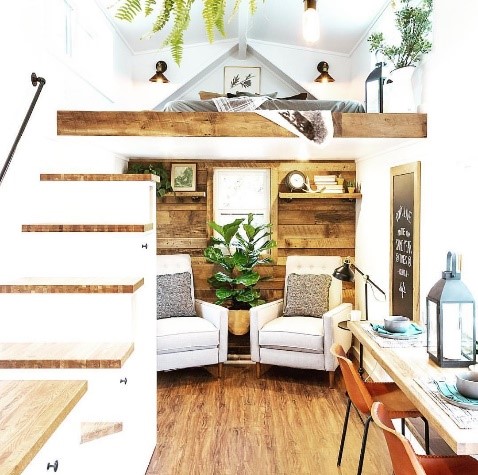 When combining the purity of white and the warmth of wood, the result is an atmosphere that has character. The two brass lights crowning the bed as well as the triangular alcove add style.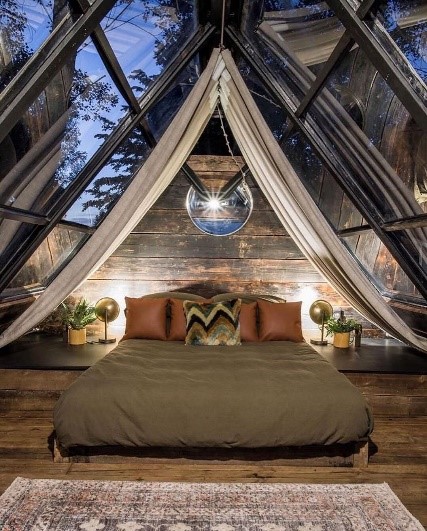 This type of construction is often designed with the environment in mind. Glass walls, such as the ones in this photo, store the heat of the sun's rays during the day to warm the room in the evening. The look is also undeniably beautiful!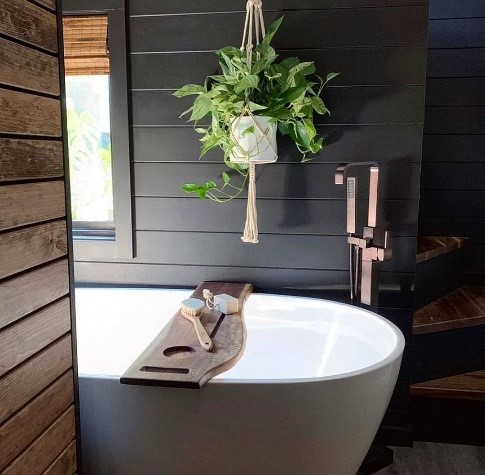 This freestanding bath is right at the bottom of the stairs, so you can kiss intimacy goodbye! But this type of layout is perfect for couples. Thanks to the black wooden wall, the curves of the bath stand out beautifully. The use of an independent faucet also makes the most of the small space.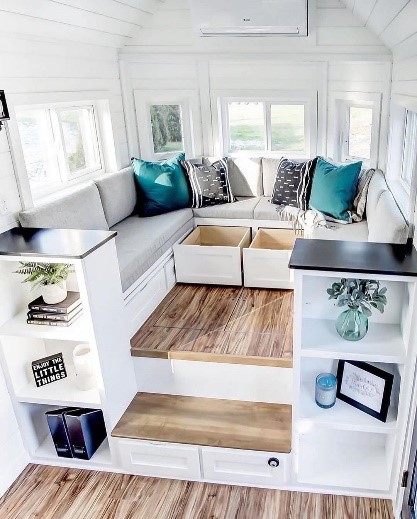 For efficient storage, furniture must provide hidden spaces that can store various objects. Here, the U-shaped bench rests on wooden chests with drawers. The steps can also be used for storage, as its walls can be used as a library.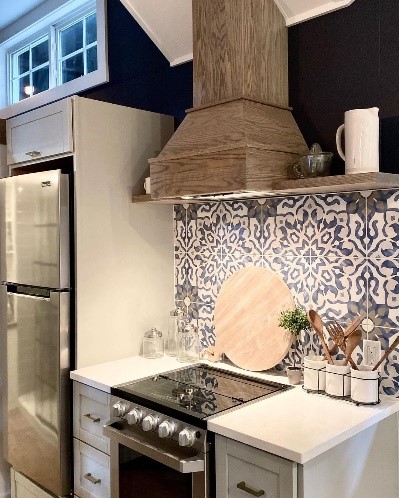 For a pop of color in the kitchen, there's no better choice than patterned porcelain. This one has a style that is both rustic and romantic. By combining this backsplash with a wooden hood and a black wall, the designer created a perfect, harmonious arrangement.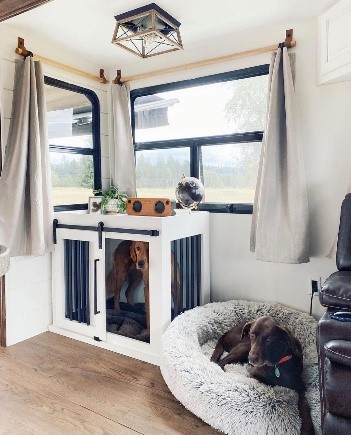 Our furry friends also deserve a special place in our tiny houses. Here, this beautiful piece of wood is actually a bed (or cage) where your pet can rest. It was custom-made to match the environment.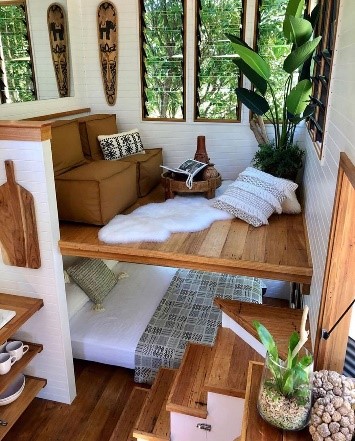 In this setting, we can congratulate the ingenuity of the architecture. Every inch of the home was used brilliantly, without making it feel crowded. The use of tone-on-tone design and the softness of the elements give it an airy feel.
Designing a tiny home seems easy enough! Which one of these layouts has you daydreaming?