You could easily fall under his charm if you insist on originality and you have a bit of patience and a few dollars. This strange name is not that of an Austrian rock group or a German sausage. It designates a style of decoration that was all the rage in Central Europe between 1815 and 1848, mainly in Germany and Austria. It can be easily recreated today at little cost. Some shops sell Biedermeier objects, such as the porcelain in the photo.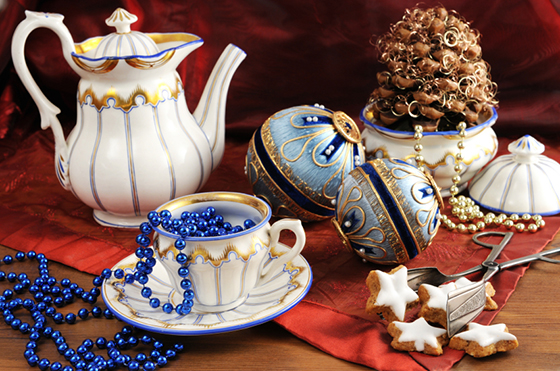 Before going any further, here's a brief picture of the Biedermeier style. It designates a political, artistic and cultural movement born after Napoleon's devastation in Europe. Once the wars ended after the emperor's defeat at Waterloo, people felt the need to fulfil themselves by creating a new ambience, tinged with simplicity and joie de vivre. This need carried over into homes, thus resulting in the Biedermeier look: warm, understated, soft, and friendly.
Family life became more important. What we call a living room today is an invention of the Biedermeier era, along with kindergarten and contemporary Christmas celebrations, with the tree, songs and gift giving. As you can see, Biedermeier's home is not much different from modern home life. This confirms that our way of living and our obsession with home comfort comes from the Biedermeier era.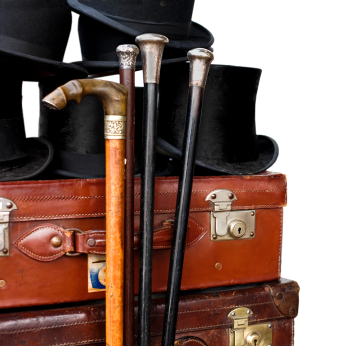 Editor Philippe Auzou has put together a richly-illustrated book containing a variety of Biedermeier creations: a wall triangle made up of roses and blue satin knots that can also be used as a centrepiece or accessory for a floor lamp, a golden mirror frame with a golden dragonfly, a candle with a brass thread coiled around an oval pearl. This branch found in a wooded area and decorated to give the illusion of a butterfly floundering under the snow is quite astonishing.
The book will not leave you wanting for more. It reveals everything: the material and ingredients used (often spices, herbs and plants), tools and instruments, and step by step instructions. You will notice that the essence of the Biedermeier style is to combine natural products with gold or silver objects, pearls or dried flowers.
If you have a piano, you are blessed because the instrument was often the piece around which Biedermeier developed his decor. Generally discreet and elegant, furniture was more practical than esthetic: chests, desks, and sewing tables. You can find all of this furniture in antique stores.
The more fanciful will hang a top hat on the coat tree; leave your cane, gloves, pocket watch, cashmere shawl and parasol lying around. To top it off, a Strauss family waltz will add a little ambience to your evenings as balls were popular at the time.
If you want to live Biedermeier's ambience to its fullest, hop on a plane to Vienna. Everything is there, including the architecture with its understated and elegant facades.
Photos: iStockphoto
References:
Le style Biedermeier (objets de décoration), collection Plaisirs de créer, éditions Philippe Auzou, Paris 2001, 159 pages
Wikipedia article on Biedermeier (French)
Vienne 1815-1848: à l'époque du Biedermeier, sous la direction de Robert Waissenberger, édition Le Seuil, Paris, 1986, 280 pages