Do you like comfort, order and elegance? Take an Art Deco tour. You will find yourself in a world of luxury and prestige and you will come back with a head full of ideas.
A little history. The Great War (1914-1918) just ended. So much blood, so much death! Europe is traumatized. People need their spirits uplifted. They have to be convinced that happiness is coming.
In France, hundreds of thousands of homes destroyed by the war must be rebuilt. The ones that are still standing need a lot of work. Everything has to be redone. During this time, thousands of farmers are leaving the devastated countryside to live in Paris. Things have to be done fast, but what to do?
Industrials and artists at the time focus on a style that was born just before the war: Art Deco. It also lends itself well to new technologies and mass production in factories.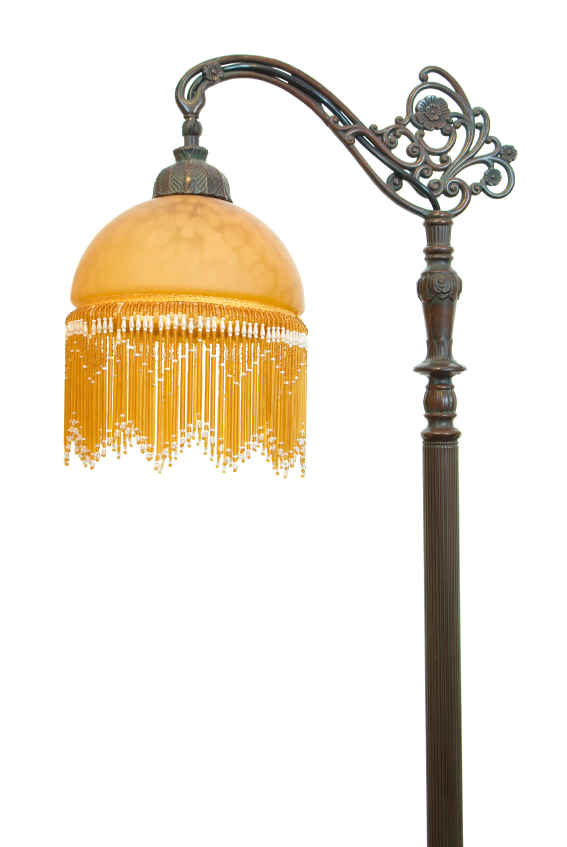 In 1925, the International Exposition of Modern and Industrial Arts is held in Paris. It's a feast for the eyes of the thousands of visitors from around the world. Even the pavilions are built according to Art Deco.
Everything became Art Deco: architecture, interior decor, furniture, fashion, even trains and cars. It's pure insanity, but it is the 1920s. They weren't called the roaring 20s for nothing.
Art Deco spreads to the four corners of Paris, and then throughout the world. A first in history.
Pureness, perfect symmetry, rich colours, bold geometrical shapes are the base of Art Deco. Too rational? Yes and no, because the style doesn't succeed in hiding the rebel strands that give it its charm.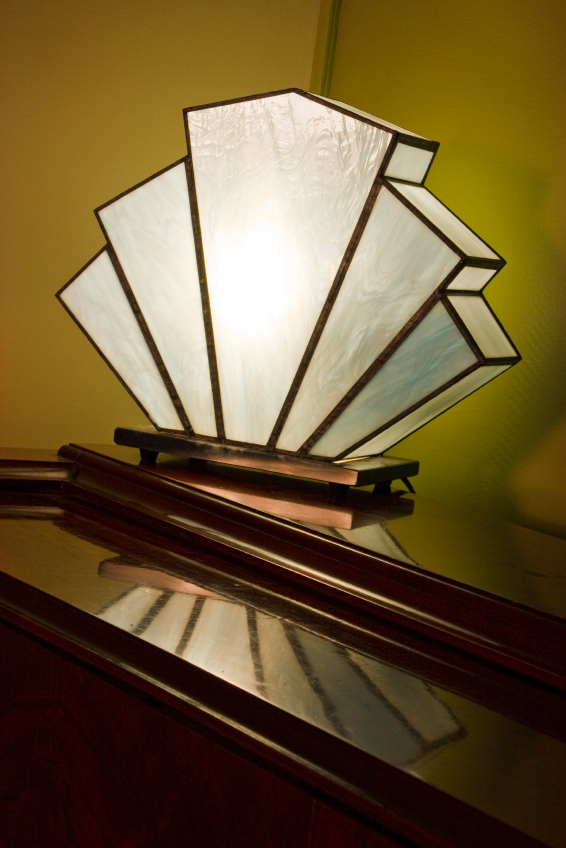 Look at the photo of the bedroom. Richness, refinement and opulence highlight the otherwise pure setting. Decorative accessories are reduced to a minimum. The room exudes an impression of verticality, an Art Deco requirement. The night table makes a big difference. Everything is clear, orderly, harmonious, with no esthetic frills whatsoever. Notice the lampshade reflected in the large mirror.
The stained glass lamp summarizes the spirit of Art Deco perfectly: simple, discreet, pure. Nothing flashy. We see a rebel strand of this very orderly style in wrought iron floor lamp. It is a Charleston shade. It joyfully evokes the spirit of the roaring 20s.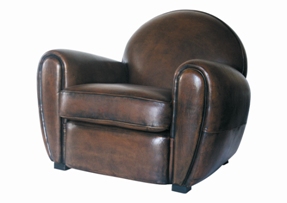 The cosy corner is a creation specific to Art Deco. It consists in building a chair a couch or a bed in the corner of a room, among the bookshelves. The chair that you see here is an Art Deco inspiration. The pureness, suppleness and curves of the leather are an invitation to comfort. They have nothing in common with Louis XIV chairs, which have an excess of style.
In fact, Art Deco hates mouldings. Too off-putting, too imposing. However, it is tempted by gilding, lacquer, bronze and copper.
There is an abundance of paper and digital Art Deco references. Here are a few suggestions:
Bruxelles Art déco, 1920-1930, Norma éditions, 1996, 236 pages
Art Deco New York, David Garrard Lowe, Watson-Guptill Publications, 2004, 214 pages
Paris Art déco, architecture des années 20, Jean-Marc Larbodière, Massin éditeur, 2008, 157 pages
French Wikipedia Art Deco fr article
English Wikipedia Art Deco en article
Photos: iStockphoto LP