We know a father who had the bright idea of introducing his two sons to the stock market. The kids' ages? About 12. Oh, that's so young, you think! But the father knew exactly what he was doing.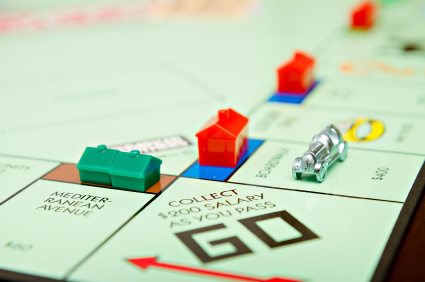 The two sons were paperboys for years. The father said: "Give me part of your savings, and I'll explain the selection criteria for companies. We'll make choices together. If you make a profit, you keep it. If you lose money, I'll reimburse you." The two sons had made a tidy sum of money by the time their dad told us the story. And that doesn't include the priceless knowledge that they acquired.
Can we teach children that young about how mortgages work? Yes, says author Gail Vaz-Oxlade, although the ideal age is around 14. As soon as a child shows an interest in owning a property in the future is the time to take action. Make the learning process like a game: You become the lender and your child becomes the future owner.
The beginnings of the game are relatively simple, with the price of the property, amount of savings available, importance of the first payment and total loan amount. The instruction gets tougher with the concept of depreciation: the longer the repayment period, the smaller the monthly payment and the higher the interest fees in the long run. If the repayment period is short, the monthly payment is larger and the interest fees decrease.
At this point, your child's character comes into play, and you need to respect it. He makes the decision at the time that he's aware of the consequences of his choice. That's an indispensable rule of the game. Vaz-Oxlade suggests that the child select a residence or duplex for sale somewhere, then the parent breaks down all the steps with him, beginning with the actual property price (unless it's the child who makes all the choices, from the beginning to the end). You give them several mortgage scenarios: a 5% mortgage over 10, 20 or 30 years, or an 8% mortgage, and so on.
The goal is to get the child to reflect and to do multiple calculations. The more he does, the easier the process becomes for him. Doing mental calculations concerning finances will become second nature for him.
Above all, remember that it's just a game. If the child isn't into it, he'll quickly lose interest.
Note: Gail Vaz-Oxlade has written a number of books about money: A Woman of Independent Means, Shopping for Money and The Retirement Answer Book. She regularly writes articles for The Globe and Mail, Chatelaine, IE: Money, and Investment Executive.
Photo: iStockphoto