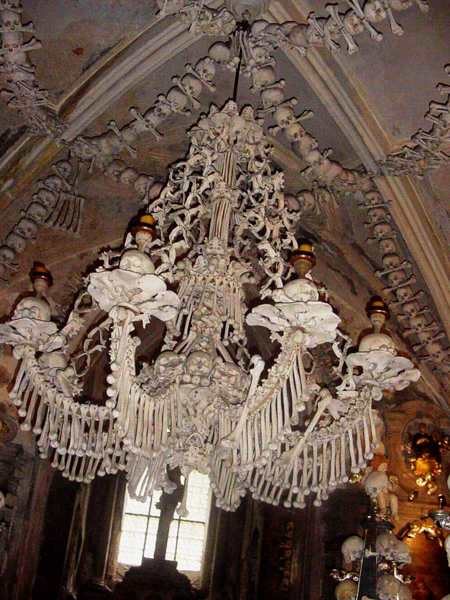 My girlfriend was visiting a church in Linz, in northern Austria. I was waiting for her outside. An Austrian friend strongly recommended that we visit the building. "You have to see it," she said.
"You'll never guess what I saw," my girlfriend said as she came out of the church. "I was amazed to see such beautiful sculptures. It looked like lace. When I got closer to the pieces, I noticed that human bones were the base for the detailed sculpture work!"
She was quite shaken up.
Last year she visited a chapel in the Mauricie region. As she got closer to the relics, she jumped when she saw bones, hair, nails and teeth mounted like works of art: jewels, sculptures, objects in doll houses, etc. She thought that the relics were just objects touched by an illustrious person, not human body parts!
So far, neither of these discoveries have much to do with real estate, but we're slowly getting there.
In the same year, a young owner told us that he called the police because he found bones in the walls of the ancestral home that he and his girlfriend were renovating. The neighbours were quite curious about the police presence in this quiet corner of Nicolet.
The young woman and her boyfriend learned that the bones were animal. They were often used at the time for insulation. Horse manes and tails were also used. People used whatever was handy at the time.
My girlfriend yelled in surprise recently, while surfing the Internet to learn more about housing in the Czech Republic. She was looking at a chandelier made of human bones.
Curious, I decided to look deeper on the Internet. What a surprise!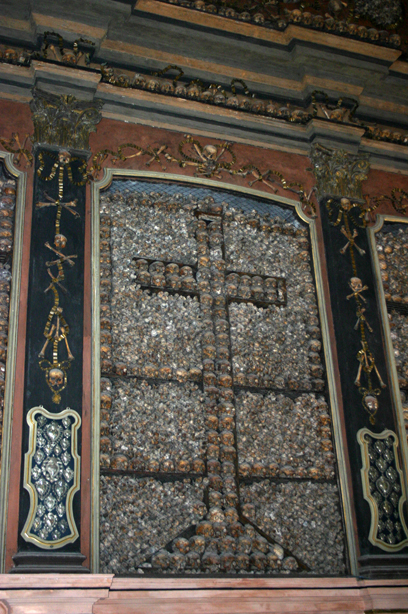 In the Middle Ages and even during the Renaissance, certain churches systematically decorated using human bones: the Assomption Church in Sedlec, Czechoslovakia, or the San Bernardino alle Ossa church in Milan, Italy, whose walls, doors and cornices are covered with human tibias and skulls. This decor was part of the baroque style.
I don't know if this style would pass muster today. But it would be a way to recycle while leaving traces of DNA behind us.
For those who are interested, you will find a photo of the Sedlec ossuary chandelier on Wikipedia
Photos:
Chandelier made of Bones and Skulls in Sedlec Ossuary. Photographer: en:User:Chmouel Picture taken when en:User:Chmouel was traveling in Eastern Europe.
Ossuary-chapel of San Bernardino alle ossa church in Milan: baroque decoration made using human bones. Picture by Giovanni Dall'Orto, February 17st 2007.