Use Suitable Cladding
To optimize your home's exterior, make the walkway as practical as it is aesthetically pleasing. For the ground, choose from these types of cladding:
Gravel is a simple and economical solution. Its maintenance is easy and allows you to choose from different colors,
Cobblestone or different sized stones are a stable and elegant type of cladding,
Stone or wood slabs are easy to lay and relatively economical, but require maintenance,
Asphalt or pavement are resistant materials that are perfect for a walkway, although these materials can be a little pricy.
Don't hesitate to call on a professional for help and use different materials for a unique layout.
Changing Your Door Makes All The Difference!
The door is the essential element of an outside entrance. Here are some solutions to give it a new look:
Painting your front door in a bright color can add personality to your entrance while neutral tones offer a touch of elegance.
Using different materials is a good way to make a nice change and give it a different look. Many choices are available to you: PVC, aluminum, wood, composite or glass,
Simple adjustments, such as changing the door frame or the flap, can make it look like new.
Modifying your door is the simplest way to change the style of your entrance.
Fancy It Up!
To add character to your entrance, there's nothing like a marquee or awning. It plays a visual role in creating a distinct style, but also provides protection from the sun and bad weather. Many models are available on the market:
If your home has a rustic style, choose a stone, wood or wrought iron Art Deco style,
If your home has a more contemporary look, PVC or aluminum would probably be a better fit,
Many models of different shapes and colors are available and their installation is quite easy, but calling on the help of a professional is always a good idea.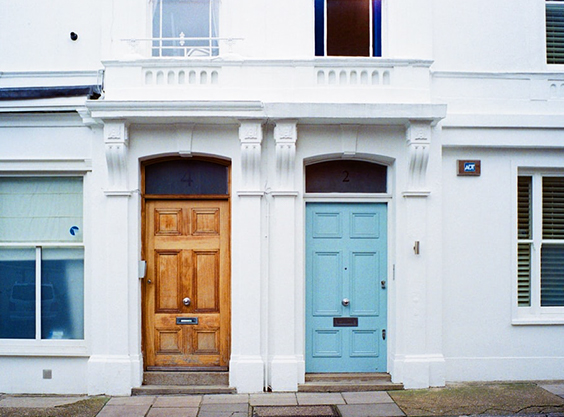 Light Up Your Entrance!
In the evening, the lighting at your front entrance is both aesthetically pleasing and functional. For safety, place a movement detector at the entrance of the driveway to allow everyone to get home safely. Above the door, choose an applique, suspension or ceiling light. To illuminate your walkway edges; choose LED spots, beacons or lamp posts. Solar lights are also a great choice, since they are both practical and environmentally friendly. Lastly, for a festive style, hang garlands, lanterns or bright objects.
Use Decor To Set The Mood!
No matter the style of your home, the entrance should be welcoming. You can create a rustic English cottage style decor, with Provençal farmhouse colors, or choose a simpler, contemporary look. Whatever you choose, be sure to treat your outdoor entrance as another room in the house. To enhance the space, add some greenery along the driveway or place pots near the door. Plants bring a natural and warm feel.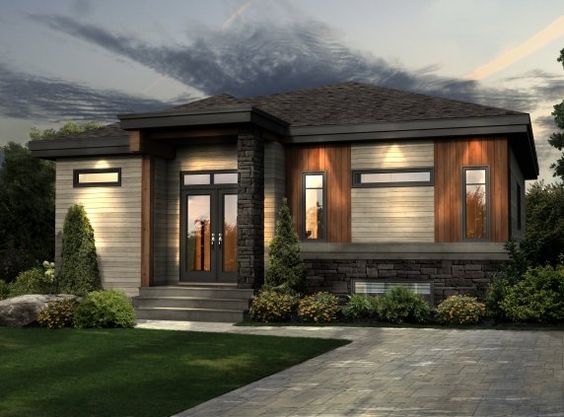 It is actually quite simple to give your entrance a fresh, welcoming style. Let's get started!