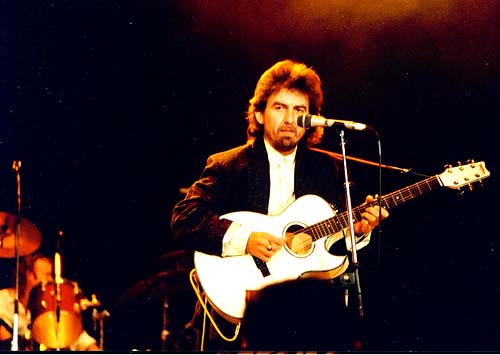 We've often heard of filmmakers and producers who mortgage their homes to complete their oft-dreamed-about movie. Financing is a chronic problem in the art world. But for a musician to mortgage his home to see a movie that an experienced producer declares a big risk? Pretty rare indeed!
Here's the story.
Perhaps you recognized him.  It's George Harrison, of the Beatles.
At the beginning of the 70s, a group of comedians is all the rage in England. They're called Monty Python. The humour is caustic, absurd and satiric—in short, typical British humour. George Harrison loves them. He even developed friendships with some of them.
These comedians become known through a television show: Monty Python's Flying Circus. Then the group forays into the cinema, and they're a big success.
The first films were well received. In 1978, Monty Python finishes writing the screenplay of their most recent movie, Life of Brian. The production cost comes to several million dollars.
The financial backers read the scenario and start to panic. They think the comedians went too far in their satire of religion, since the screenplay attacks religious beliefs. They break their promise to finance the film—and shooting is scheduled to begin the following week!
Monty Python is in the lurch.
When he finds out, George Harrison comes to their assistance. There's no question of stopping everything! He wants to see this movie. He creates a company called Handmade Films and decides to mortgage his house. Not only to help his friends, but also because he wanted to see the movie—whatever the cost may be.
Monty Python comedian Terry Jones says: "It's surely the most expensive movie ticket in all of the history of cinema."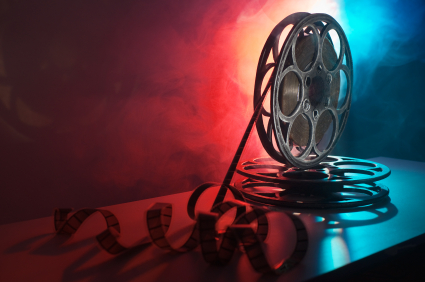 Harrison's act was even more astonishing given that he had devoted over four years of his life—and millions of dollars—to restoring his immense property: Friar Park in Henley County. The musician set up a cutting edge recording studio and many gardens that he lovingly tended to.
The Monty Python movie was an international success, despite the fact it was censored in certain countries and criticized by many religious movements.
Harrison later financed other films, including more from Monty Python.
References : Entertainment.time.com ; Independent.co.uk ; Wikipedia articles Life of Brian and George Harrisson.
Photos : iStockphoto LP and Steve Mathieson (Wikipedia – Wikimedia Commons. Permission: CC-BY-SA)