Among the latest trends in the eco-home sector, green walls are gaining more and more popularity. Their aesthetic aspect makes them irresistibly appealing, while the different plants that they are composed of have a positive impact on the environment. Moreover, no one can underestimate the power of green plants on people living in urban areas; it is now proven that being surrounded by concrete and asphalt actually affects morale! Why not follow suit and multiply these amenities in our cities?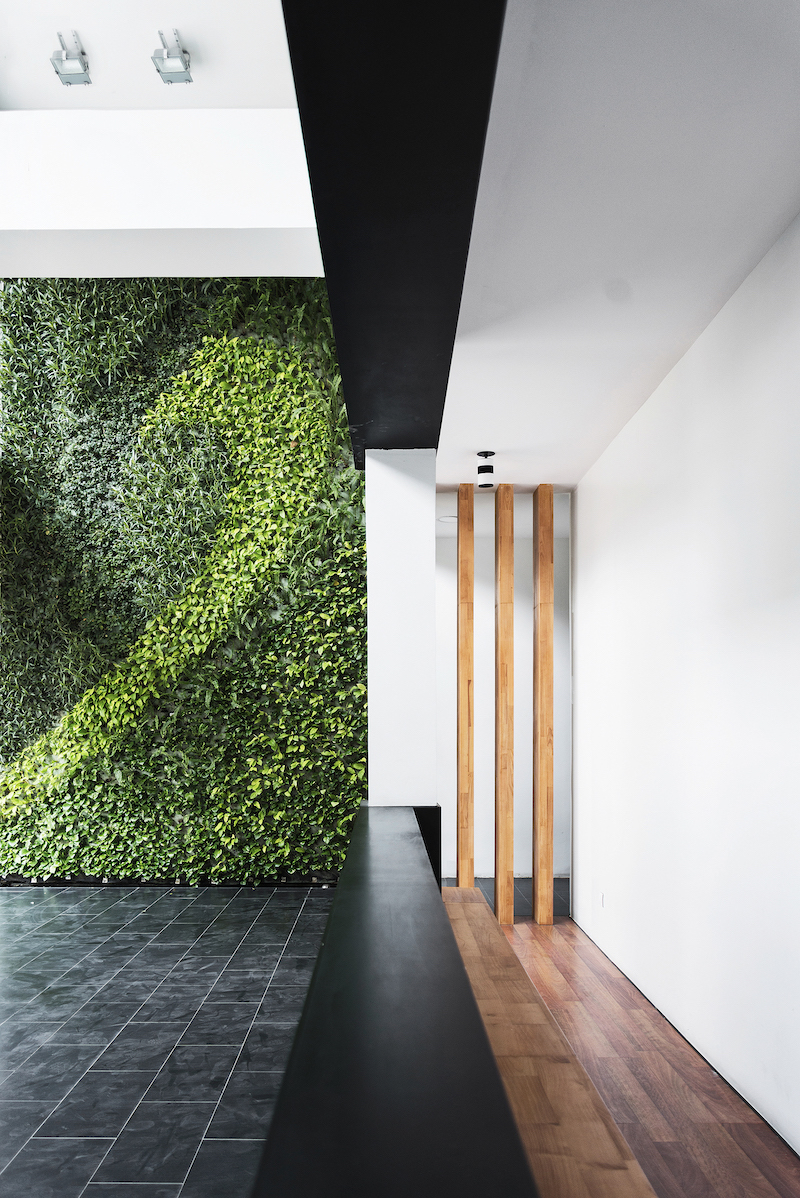 How They Work
Green walls (or vertical gardens) make it possible to quickly and easily reintroduce an ecosystem within our cities; They can be installed on walls of private homes, on collective buildings or on corporate walls. Green walls guarantee biodiversity in urban spaces while ensuring efficient thermal insulation.
There are many different ways to create vertical gardens, but it is necessary to distinguish between two modes of cultivation: organic substrate systems and hydroponic substrate systems. Note that hydroponic systems offer the advantage of not polluting, being sustainable and not deteriorating over time.
Main Advantages
Insulation: green walls provide thermal insulation by protecting from cold and heat thanks to their structure placed against the wall. They will also soundproof the building from city noises!
Aesthetics: vertical gardens offer a very pleasant natural touch in urban spaces;
Comfort: green walls contribute to improving air quality by decreasing the amount of CO2 in the air;
Sustainability: They help preserve the life of the façade by protecting it; it is additionally fire resistant and water runoff is reduced;
Energy consumption: the insulating qualities of green walls reduce the costs associated with energy bills.
Disadvantages
Maintenance: the first few months require relatively large amounts of maintenance. It is also necessary to regularly prune the plants, to pick up the leaves and to maintain the gutters;
Pests: as with any garden, it is necessary to beware of harmful insects and to choose suitable plants adapted to their environment;
Cost: It varies! The cost is between $50 to $250 per square foot. In fact, to offer a beautiful green space and to live better on a daily basis, the bill can be a little expensive.
Which Plants to Choose?
Choosing the right plants must be done according to different criteria such as the direction of the building in relation to the wind, but also to the exposure of it to the sun. Prefer ferns, natives, succulents, Gramineae or even climbing plants and herbs. You can get the best advice from specialists who can guide you in your new project!
Green walls are useful for insulating your home from the overwhelming heat in the summer along with the icy winter weather. They embellish our urban landscape wonderfully. What are you waiting for?