You no longer have to search for a colour code for a wall that catches your eye. With CIL's new iPhone application, finding "the" colour becomes child's play!"
Have you ever gone to see your paint specialist with a piece of cloth? Wallpaper? Painted carton? Or how about the cover from a can of paint whose colour you created? Do you dream of finding the colour that's on your sample? Your dream will be easier to achieve thanks to a smart phone.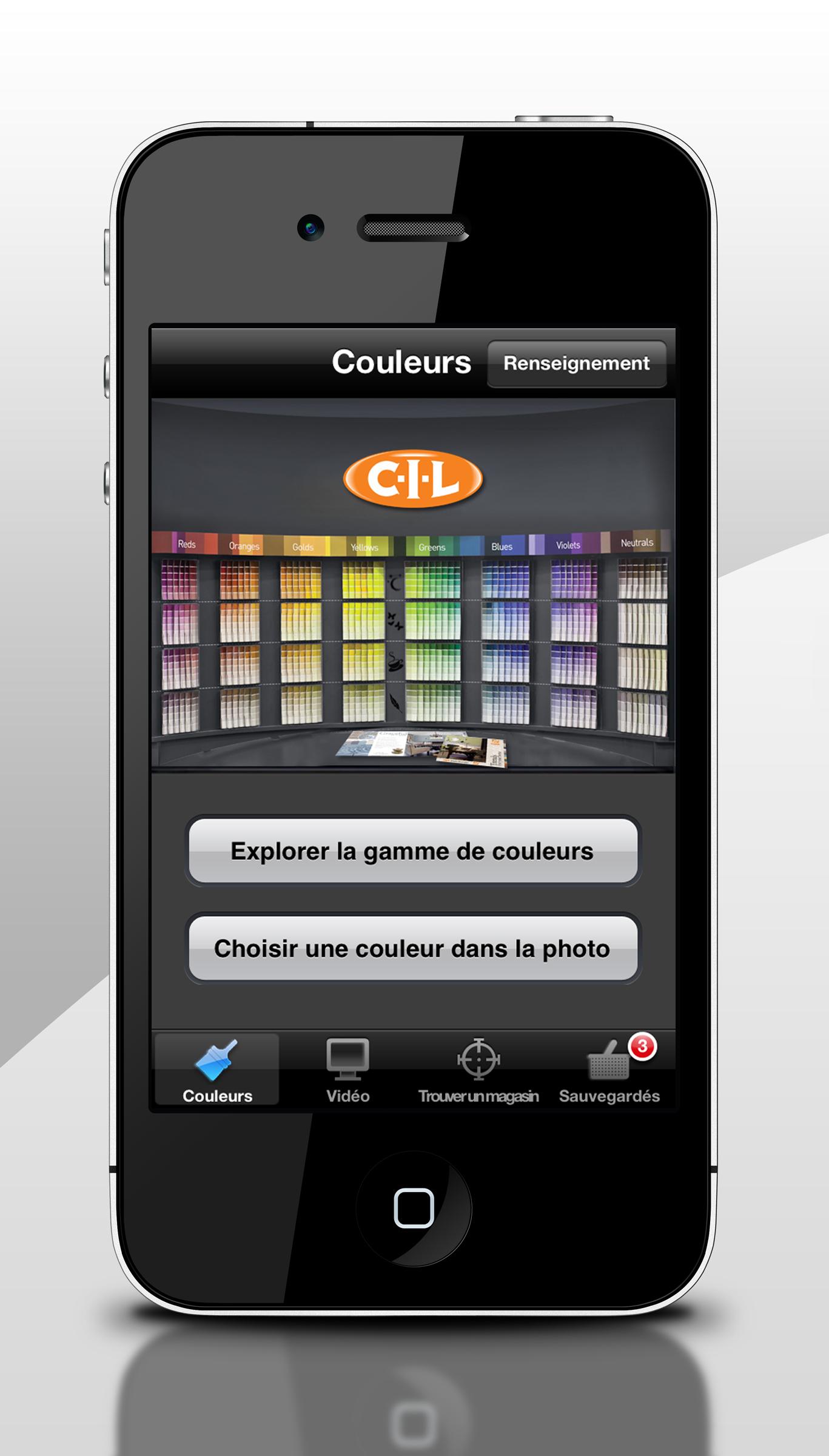 CIL announces in a press release the possibility to download CIL's Studio Colour application for free from Apple's App Store. The application lets you select CIL colours with an iPhone, iPad or iPod Touch. Simply point your phone to the object that has the desired colour and click! The colour is scanned and saved in the blink of an eye. There's no limit to the colours you can create. The magic eye scans all types of material: from cloth to gravel to your favourite horse's dress to the peelings from your favourite fruit. Not only does the application give you the right colour code, it suggests tints that harmonize or contrast with your choice and according to the desired effect.
And that's not all. According to the press release, once the user has selected a shade and defined their project, suggestions are offered on the quantity of paint needed and the CIL products to use. Users also have access to demonstration videos on how to prepare the surface, the tools required and the application method.
"People are often in a hurry, so we offer them the possibility of finding decorating ideas while they're on the go. It's no secret in the paint industry that the greatest challenge consumers face is choosing colours," states Alison Goldman, Director of Communications at CIL.
She also explains that the goal of the new application is to reduce the stress associated with the challenge of choosing the right colour.
Repainting our interior has become a pleasure!
For more information about CIL's Colour Studio and downloading instructions, go to www.cil.ca or dial 1-800-DURABLE (387-2253).