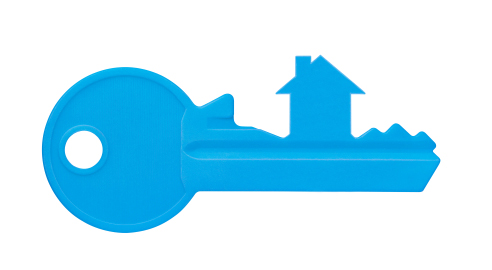 The purchase of a first house involves reflection and planning. By following the proposed stages, you will put all the chances on your side to make your project a success. More details for these steps are available by clicking the following links, or go to National Bank's website www.nbc.ca
 1. Calculate your borrowing capacity
Estimate how much National Bank could give you to buy your property.
Your National Bank advisor can help you calculate your borrowing capacity by reviewing your financial situation. You can also have an idea of your borrowing capacity by using our calculation tool.
 2. Determine your down payment
It is certainly one of the most important steps in buying a home. This exercise will enable you to calculate the savings you will need to make your plan a reality.
The table below sets out two down payment levels based on the value of the property.
| | | | |
| --- | --- | --- | --- |
| Property value | Down payment of 5% | Down payment of 20% | Down payment of 25% |
| $100,000 | $5,000 | $20,000 | $25,000 |
| $150,000 | $7,500 | $30,000 | $37,500 |
| $200,000 | $10,000 | $40,000 | $50,000 |
| $250,000 | $12,500 | $50,000 | $62,500 |
Financing a home with a down payment of only 5%
Did you know that you could obtain a mortgage with a down payment of only 5% of the purchase price with a loan insured[1] by the Canada Mortgage and Housing Corporation (CMHC) or Genworth?
However, if you are able to make a down payment of 20% or more of the value of the home, you automatically qualify for a conventional (uninsured) mortgage loan. This will allow you to save on mortgage insurance costs[2].
Before deciding on the downpayment amounts, you should assess your needs and budget. Are you planning any purchases in the near future? Do you have savings to meet any unforeseen expenses?
3. Plan for additional cost
Purchasing a home involves a number of related expenses. Since these expenses may affect the down payment you expect to make, you should take them into account in your plans. Some of these expenses are:
Home insurance
Welcome tax (land transfer tax)
Moving cost

Sales taxes (if applicable)
Municipal and school taxes
Utilities (electricity, heating, etc.)

Appraisal and home inspection fees
Lawyer (notary) fees
Adjustment for property taxes prepaid by the seller
Basically, $5,000 would be a conservative amount to consider. Remember that even houses which do not require major renovations will involve some expenses (painting, decorating…).
 4. Request a pre-approved mortgage loan
Request a pre-approved mortgage loan[3] and get peace of mind as you shop for a home.
Free of charge and with no obligation to take out a mortgage with us.
Determines the maximum mortgage amount that you will qualify for. This enables you to shop in your appropriate price range.
Increases your negotiating power by showing the potential seller that you're serious.
Gives you a guaranteed rate for a period of up to 90 days, guarding you against rate fluctuation, ultimately providing peace of mind during the home-buying process.
An advisor will meet with you at a time and place of your choosing.
5. Find your property
Before starting your research, it is better to clarify some of your preference :
Do you prefer the city, the suburbs or the country?
A new or a resale home?
What kind of house is right for you (house, condo, duplex…)?
Would you consider building your own home?
Keep your eyes open when viewing a home
A real estate agent can help you in your search for an existing home. If you are looking to buy a new home, you will have to deal directly with the builder (or the builder's sales staff).
6. Make your offer
An offer to purchase is a legal instrument by which you are permanently bound to meet all the terms and conditions it contains. It should be prepared with care and a qualified real estate broker could guide you through this process. In general, the following points must be included:
purchase price
fixtures / items included or excluded in the purchase price
(window coverings, home appliances, pool, fireplace tools, etc.)
conditions relating to the offer (inspection, etc.)
financial details
date of occupancy
request for a current certificate of location
offer's expiry date and time
Since the offer to purchase will be used to draft the agreement of purchase and sale, it's advisable to consult your lawyer (or notary) before signing it. A professional's advice can help you avoid unpleasant surprises later on.
7. Choose your financing solution
Choose from many mortgage possibilities.
Before deciding on the mortgage that's best for you, you need to know about the general features of this type of loan.
An insured or uninsured mortgage?
Depending on your down payment, there are two types of financing available to you: a conventional mortgage or a mortgage insured by Canada Mortgage and Housing Corporation (CMHC) or by Genworth, a private insurer.
With a down payment of 20% or more, you are eligible for a conventional mortgage. If your down payment is less than 20% of the value of the home, you must have an insured mortgage. The insurance premium can be added to the mortgage amount.
An open or closed mortgage?
The term of your mortgage covers a specific period of time. At the end of the term, all the conditions must be renegotiated.
A closed mortgage cannot be repaid before the end of the term, which varies from three months to 10 years. However, a number of prepayment options are offered to give you more flexibility at no charge.
An open mortgage, from six months to one year, allows you to repay all or part of your loan at any time without charge. Even though open mortgages have higher interest rates than closed mortgages, you may want to consider one if you are thinking of selling your home in the near future or if you expect interest rates to drop.
A 15-, 20-25 or 30 year amortization period?
You can take up to 30 years to pay off your conventional mortgage and 25 years for your insured mortage. The longer the amortization period, the lower your monthly payments. However, you will pay more interest in the long run.
Weekly, biweekly or monthly payments?
You can choose the payment frequency that best suits your budget. By choosing weekly or biweekly payments, you will end up repaying the equivalent of an extra month every year (if that frequency is available for the product you have selected). Your total interest payments will therefore be considerably less at the end.
Life, critical illness or life and disability insurance?
For a few dollars more a month, you can have your mortgage insured if you should die, become critically ill or disabled. It's a small price to pay for peace of mind. And to make it easier, the insurance premiums are added to your mortgage payments.
Determine your optimal mortgage solution
You can determine your optimal mortgage solution in less than five minutes when you use the Optimal Solution Mortgage Guide. Simply answer the following questions to help you choose the mortgage product that meets your most important needs.
The first step is to determine the priority need that you want to fulfill. The second step allows you to identify the solution best suited to your needs, depending on what you can afford. Then it is up to you to decide.
Start with your preselection
Write down your loan amount and the maximum payment calculated for you by a National Bank advisor. Check this information against your own budget and determine your comfort zone. Use these two amounts as your minimum and maximum parameters. For instance, I want $600 and the Bank authorizes $800.
Identify your financial objectives
Very often an attractive mortgage rate can make you forget your financial objectives. Avoid committing yourself to a longer time than necessary, as it increases your total interest costs and takes away from your priority needs.
Which of the following is your priority need with respect to your financial and mortgage objectives?
Payment stability – You don't want any variations in your family budget;
Payment security – You want to take advantage of rate fluctuations without exceeding a predetermined limit;
Leeway to realize your future plans, if you have an irregular income or want to renovate or sell your house;
Accelerated mortgage repayment – You want to pay off your mortgage over a specific period of time; i.e., before your retirement or a particular project, or because you have a proactive financial attitude.
Determine the optimal solution based on your needs and your repayment capacity
If you opted for payment stability and security, could you absorb up to a 10% change in your mortgage payments? For example, your target payment is $600, but could you go up to $660?
If so, choose a Variable-Rate Mortgage.
If not, select a Capped-Rate Mortgage or a Fixed-Rate Mortgage.
Does your down payment or your equity in the property amount to more than 20% of the price?
If so, choose the All-In-One BankingTM1.

If not, select a short-term mortgage that expires at the same time that you would like to start your project.

If you opt for accelerated repayment, does your down payment or your equity in the property amount to more than 20% of the price?
If so, choose the All-In-One BankingTM1.
If not, reduce the amortization period for your loan on renewal and consider the possibility of increasing your mortgage payment by up to twice its amount without penalty. During the year, you may also make principal payments of up to 10% of the borrowed amount, without penalty.
For complete information about our mortgage products, see the Financing Solutions section.
8. Obtain your mortgage loan
The following are the main steps in applying for a mortgage. Your advisor will explain each one in detail at your first meeting and is there to support you throughout your home buying experience.
Assessing your needs with the Customized Mortgage Plan
The financing application
Mortgage insurance (if your mortgage loan exceeds 80% of the property value)
Property appraisal
Loan approval
Registration of property by a notary[4]
Signing of legal documents
Disbursement of the mortgage loan
Continuity of service
9. Get your keys!
Finally… you're almost at the end of the process.
A few days before you take possession of your property, National Bank will inform your notary or lawyer of the amount of your loan.
You must provide your notary or lawyer with the down payment and settle the legal fees related to the
deed of sale.
Your professional will close the deal and give you the keys to your new home on the date of the transfer or
you'll make arrangements with the previous owner.
---