Down payment options. Pre-arrange your mortgage. Get ready for your big move! Either way, you need to be financially prepared and comfortable enough to make one of the biggest purchases of your lifetime.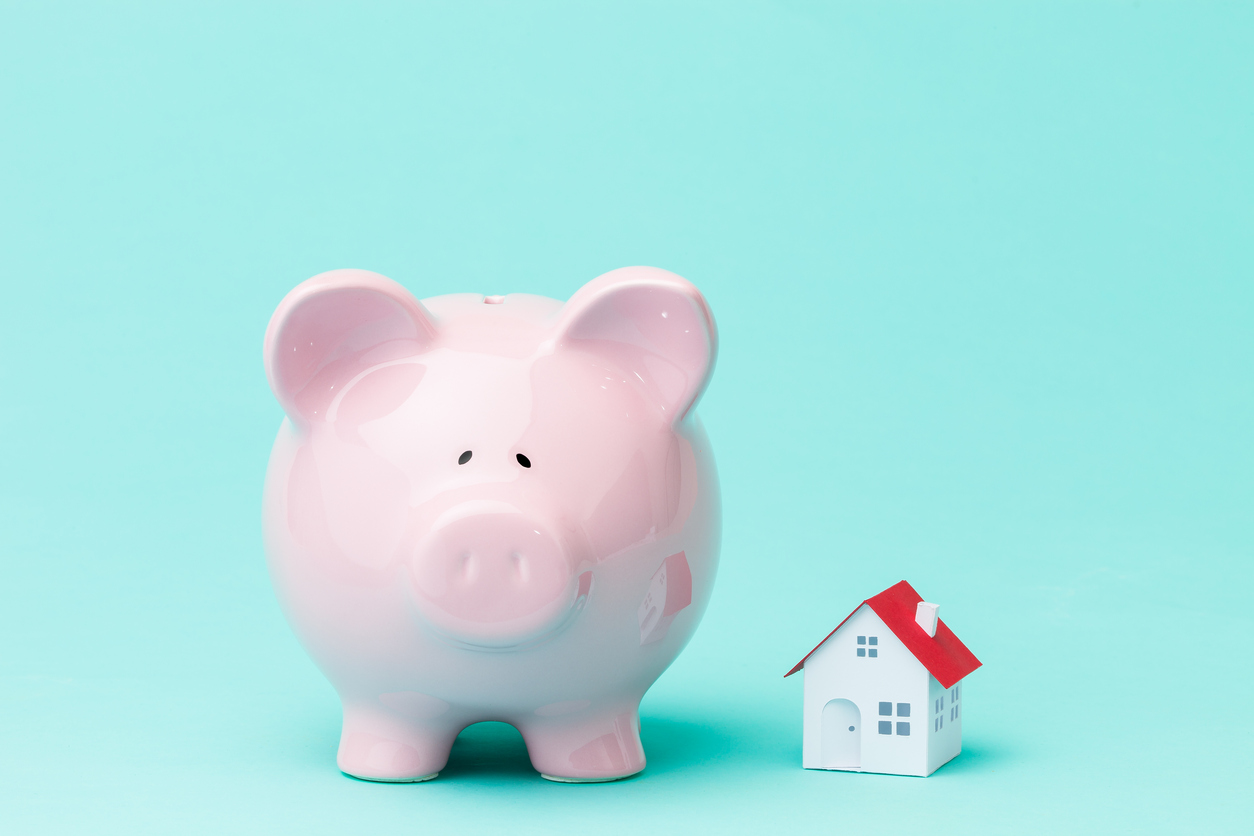 STEP 1: How much can I afford?
There are many factors that determine how much you can afford when it comes to buying a home and having a mortgage. Some of the key considerations are:
family income
principal and interest payments
outstanding loan and credit card balances
property taxes
maintenance costs/condo fees
money available for down payment
closing costs such as legal fees, land transfer taxes, moving expenses, insurance and so on.
STEP 2: What are my down payment options
Your down payment can be as little as 5% of the purchase price. However, a bigger down payment generally means lower principal/ interest payments and lower interest costs over the life of the mortgage.
STEP 3: Pre-arrange your mortgage
When the time comes to actually make an offer on a home, do so with confidence. When you get a BMO Bank of Montreal Pre-Arranged Mortgage, your fixed mortgage rate quoted on your confirmation is guaranteed for 130 days as long as you complete the purchase of your home (i.e., mortgage funds are advanced) within that period.
STEP 4: Decide on your "must-haves"
With your pre-arranged mortgage in place, you have an excellent idea of how much you can afford. Now it's time to investigate the marketplace. Some of the things you may want to consider:
the distance between work and home
where your children will attend school, and
proximity to friends and family.
You next have to determine:
what type of home you want – single detached, townhouse, condo
new, resale or build yourself
neighbourhood amenities including parks, schools and public transit.
STEP 5: Choosing an agent or builder
If you're buying a resale (existing home), you will probably use the services of a real estate agent who should be familiar with properties in the community. Your agent will:
help you find the ideal home,
write an Offer of Purchase, and
negotiate the deal on your behalf.
Remember that the agent's fee is paid by the person selling the property, and not by you, the buyer. Visit the Canadian Real Estate Association's website at www.crea.ca to understand an agent's ethical obligations to you. If you are considering a new home, you'll likely deal with a builder or sales person. Visit the builder's sales office and model homes and ask about new-home warranties and after-sale service. Also, inspect previous projects by the builder and try to speak to current owners about their satisfaction.
STEP 6: Line up professionals
Well before you sign an Offer to Purchase, be sure to arrange for the services of two key professionals.
A qualified real estate lawyer:
can help ensure your rights and interests are fully protected
can explain your obligations in plain language
represents your interests and can provide a voice of reason and caution.
Choose a lawyer early in the process, and consider having your lawyer review every document before you sign it.
A professional building inspector will include a thorough inspection on both new and existing homes of:
heating and air conditioning
plumbing and electrical systems
roof and foundation
insulation, framing and windows.
Make sure you get a detailed written assessment. And for peace of mind, you may want to make any Offer to Purchase "conditional" on the home passing inspection. This allows you to cancel the deal if a home is in worse condition than you expect.
STEP 7: Making an Offer to Purchase
If you are using a real estate agent, the agent can draft your Offer to Purchase, otherwise, your lawyer will do so. Either way, it's a good idea to have your lawyer review your offer to ensure your interests are protected.
STEP 8: Arrange your mortgage
Once the seller has accepted your Offer to Purchase, contact your BMO Bank of Montreal mortgage representative to discuss your mortgage options. If you have a BMO Bank of Montreal Pre-Arranged Mortgage, then most of your paperwork is already done. The Bank will just need to confirm the details provided in the application before advancing your mortgage funds. If you need to arrange a mortgage and are pressed for time, a Mortgage Specialist is available to meet you at your convenience. Our Mortgage Specialists use their detailed knowledge and expertise to help customize a mortgage solution based on your financial goals.
STEP 9: What's as important as getting financing? Protecting it!
BMO Mortgage Protection provides you with insurance coverage to help you meet the financial responsibilities of your new mortgage. It can help protect your family, lifestyle and assets in the event of death, critical illness, disability or involuntary job loss.
STEP 10: Completing the transaction
As the closing day approaches, it's not unusual to feel both excited and anxious. Keep in mind, BMO, your lawyer and agent or builder will do most of the work for you to ensure a smooth closing.
The next step
BMO mortgage specialists are here to work with you to help you make the right decision based on your needs and your lifestyle.
Looking for more information? Take our mortgage calculators for a spin, or view our latest rates and special offers.