Amid this lingering heatwave, simply looking at a freshwater feature in the backyard is a visual delight. Dipping your toes and listening to the sound of the water trickling is even more enjoyable. Here are a few tips on how to build a cool summer refuge.
Begin by digging a hole until you reach the target depth, following the manufacturer's instructions, then cover the bottom with a 3-5 cm layer of sand. Make sure you take the time to remove anything that may damage the water basin first, like rocks, roots, buried pieces of wood, etc.
Now take the basin that you have purchased from the hardware store and place it on the bed of sand. Make sure it is stable and level.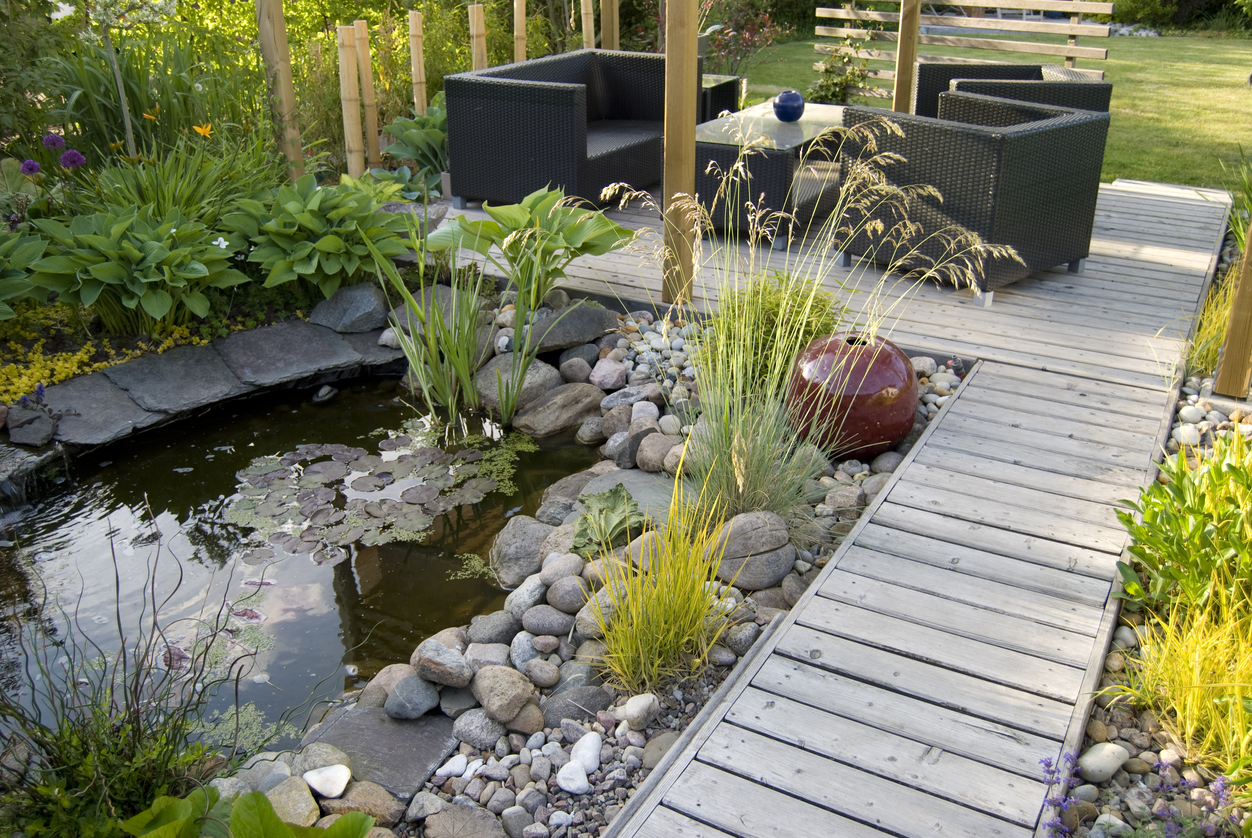 Some homeowners prefer pouring concrete or installing a waterproof liner over the bottom instead of buying an artificial water basin. If you opt for the liner, be patient because it may be difficult to handle. It's heavy and unshapely so it's more difficult to install than an artificial water basin.
Once the basin or the liner is in place, take out the garden hose and fill it up with water. Lastly, fill the space around the sides with sand.
If you've chosen to install a liner, you will have to place heavy objects all around. Rocks and stones will do. Plus, it will add decorative elements to your backyard.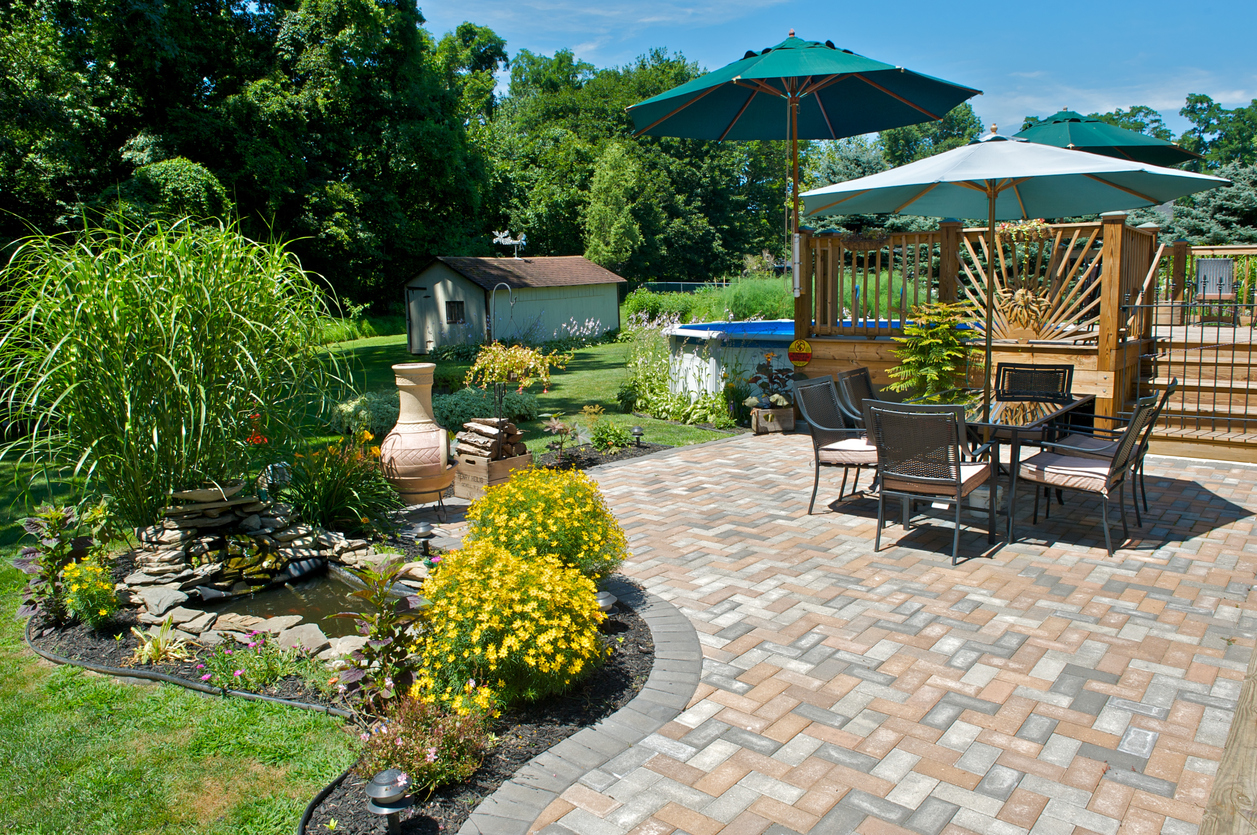 Here's a tip: build your water feature so that you can see it from inside the home, especially if you have younger children. And make sure it's far away from the trees. The roots will show no mercy, nor will the leaves, especially in the fall. Think about the sun's orientation as well. It's not a good idea for your water feature to be facing south. Some homeowners build bigger water gardens to annex a fountain or a bridge to it. Others build more than one basin at different levels to create a waterfall.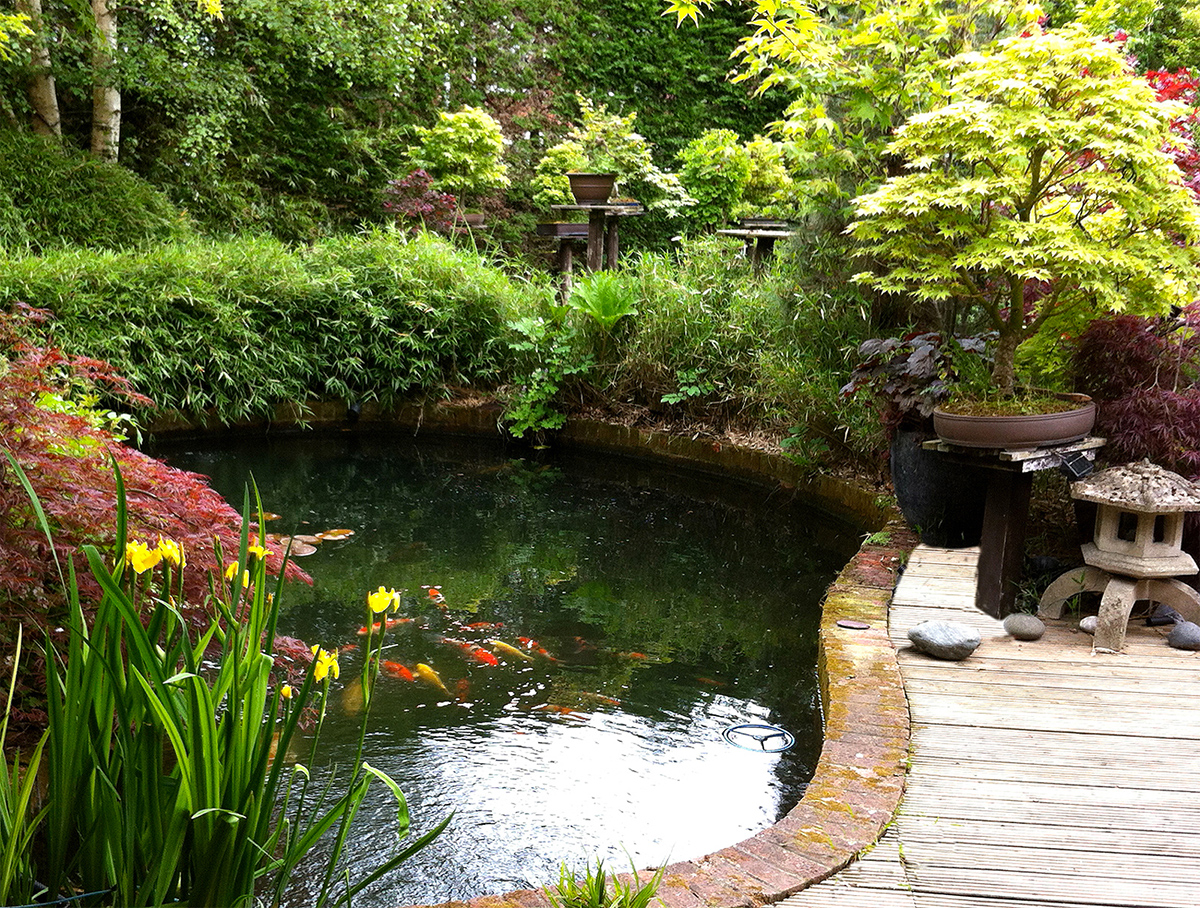 Others fill the water feature with fish and plants. In this case, it becomes more like a pond and will require more maintenance.
It's up to you to choose the water feature you desire. The information cited above is provided as an indication only. The local store owner will give you all the necessary information.
Images: iStock.com