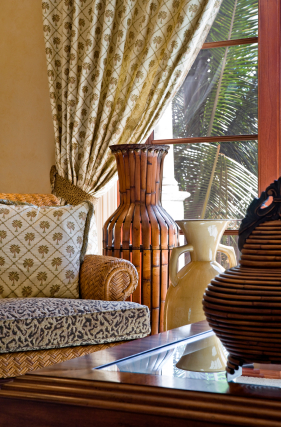 Bamboo was first introduced into our homes through decorative plants, and also in lawn chairs, which are durable and weather resistant, and make things feel summery.
Bamboo now appears in all decors, from floor to ceiling, serving both as a decorative item and for building materials.
My daughter and I were curious, so we went through the four rooms of her home to find things made from this tropical grass.
We found the first item in the living room: knitting wool. This soft, hypoallergenic wool is perfect for newborns. We also saw a bamboo chair, an ottoman and coasters.
We were leaving the living room when we noticed that the floor was also made of bamboo; its virtues are sung by the Réseau habitation.
In the bedroom we spotted a contemporary lamp lighting a small chair holding two sweaters, a blouse and socks that revive the senses through their softness.
An initial glance in the kitchen revealed a cutting board, vertical blinds, a plant on the table, a bowl, a steamer and some utensils.
The bathroom has a laundry basket, a soap dish and a scrub brush.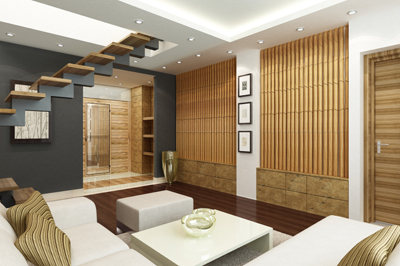 Impressed by the number of objects we discovered so quickly, my daughter told me that she often chooses bamboo not just for its decorative aspect, but it's ecological qualities as well.
And why is bamboo greener than other materials? Because it's a plant that grows rapidly, without pesticides, fertilizer or chemical products. Also, according to Wikipedia, it generates 30% more oxygen than trees and it restores impoverished soil. Impressive!
It's also said that, like candles, bamboo makes a home feel calm and soothing.
Upon hearing this, my daughter laughed and said, "We'll redo the walls and ceilings with bamboo. That way the children might be calmer in 2013."
If you'd like to see a multitude of products derived from bamboo, visit the La maison du bambou website.