You are proud of your home and you have furnished each room with love. But what about your garage? Find out how to give it style and make it more practical with our tips!
Often, the garage serves as a storage area for different items. However, there are ways to organize this important room to make it practical and user-friendly. Here are some ideas.
Add A Floor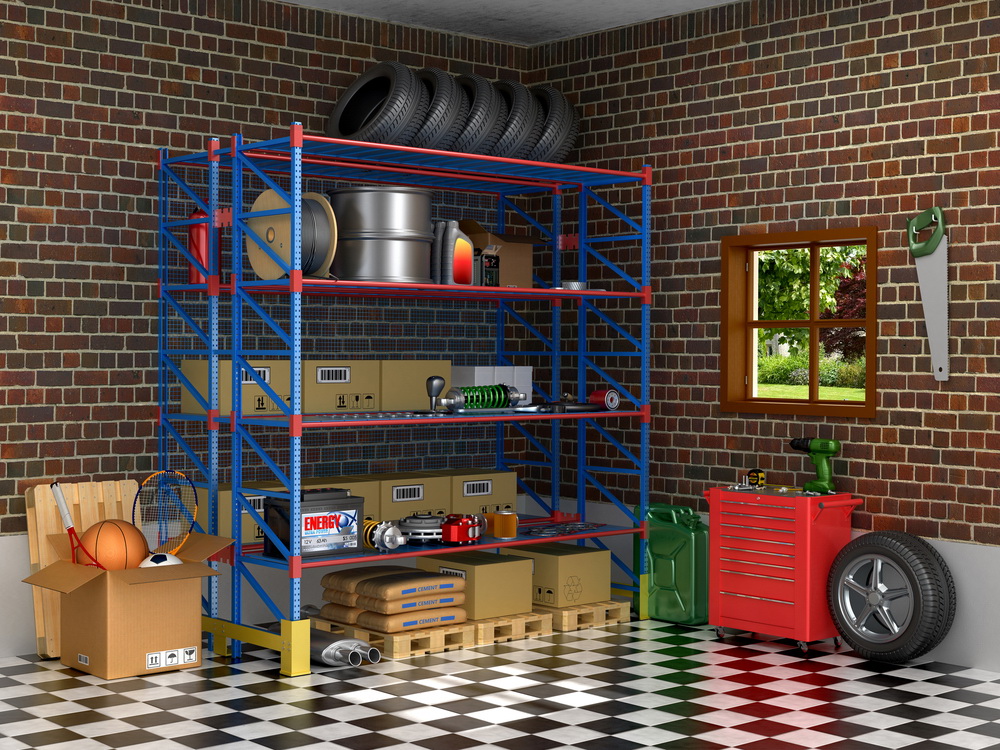 Garages are rarely large. That's why using vertical space to avoid clutter on the ground is a great idea. If you're a handyman, install a mezzanine. This space will only be accessible with a ladder, but it will be able hold tons of bins and items that you don't use often.
Install Proper Lighting
Most garages are dimly lit. However, adding lighting makes them more convenient and pleasant to be in. It is not always necessary to hire an electrician to achieve this, you can simply install lamps in different areas of the garage. If your home is under construction, don't forget to ask the contractor to install large windows in the garage for maximum visibility.
Flooring That Livens the Room
To add life or style to a garage, there's nothing better than a floor that stands out. Epoxy resin or flexible membrane are good choices: they come in several colors (red, blue, green…) and are resistant to shocks and water. It is also possible to cover garage floors with trendy tiles that intertwine within each other. You can also add character to this room by simply painting the concrete floor of a bright color.
Optimize Wall Storage
Nothing is less appealing than a room where everything drags on the ground. We don't usually hang objects from the walls in other rooms of our home, but these rules don't apply when it comes to a garage. The important thing is to leave the ground uncluttered to allow for proper circulation. For example, installing shelves, hooks or holed wooden planks to the walls are all good ideas. All these devices allow for efficient storage for everything from bikes, tools, garden accessories, etc.
Relocate Large Objects
On the other hand, it is difficult to effectively store large objects in such a small space. So it's best to find another place to store the canoe, bike or snow blower. If you don't have a shed, why not add an outdoor storage unit? There are some very nice ones! Otherwise, you can create discreet exterior storage with the help of fence sections in the shape of a square, with one side missing, for example. You will be able to hide the objects behind it, while still having easy access to them.
What About the Decor?
With the amount of objects in this room, it can be difficult to make it visually appealing. So what should you do? Adding touches of color is a great idea. This can be achieved by painting the floor or even the garage door. Otherwise, monochrome shades in storage and furniture can look great. Also, an artistic canvas can dress the space well. You could, for example, install a stainless-steel bottom drain.
Are you selling your property and looking to improve the look of your garage to attract potential buyers? Ask your broker for more advice!