Are you planning on setting up an outdoor kitchen in the backyard of your home? This convenient area will allow you to enjoy more of summer's pleasures.
To avoid any regrets in terms of its design, it is important to keep your needs and desires in mind throughout the process. These tips will help you remember every detail!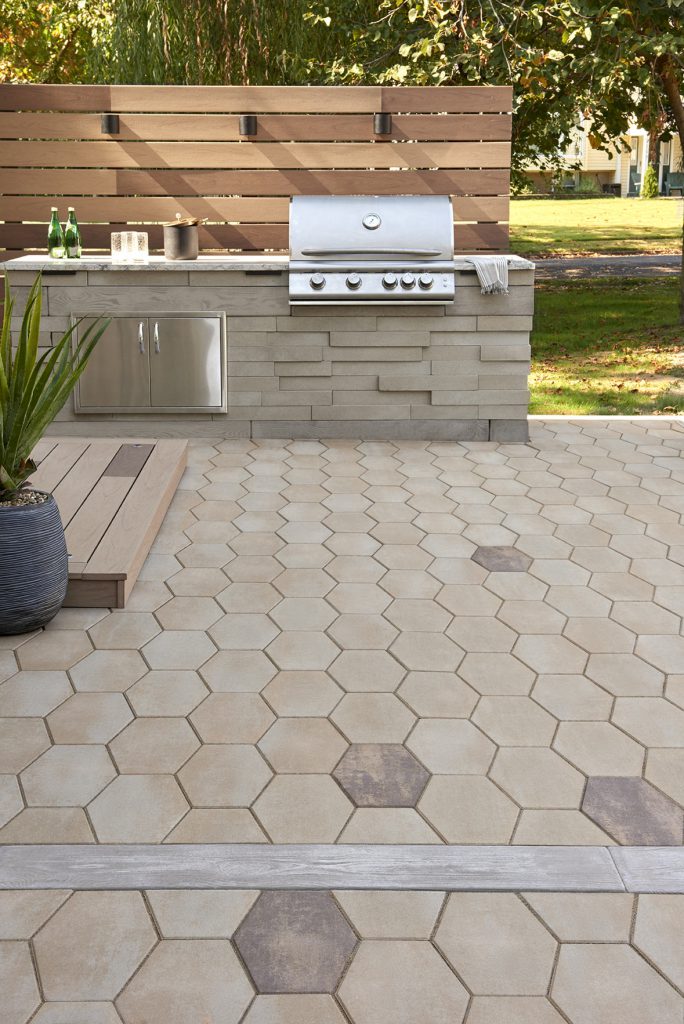 1— Be Sure to Use Enough Space
Whether indoors or in the backyard, a kitchen is an area that can be dangerous because of the heat it releases — especially for children. That is why it is important to install it away from other objects in the backyard. Proper space for circulation is also important to prevent the cook from feeling trapped.
2— Protection for the Cook
The cook deserves to be protected from harsh weather. Decorative side panels are practical for windy days. A roof can be a life-saver in case of rain, or an umbrella can also help if the sun is beaming.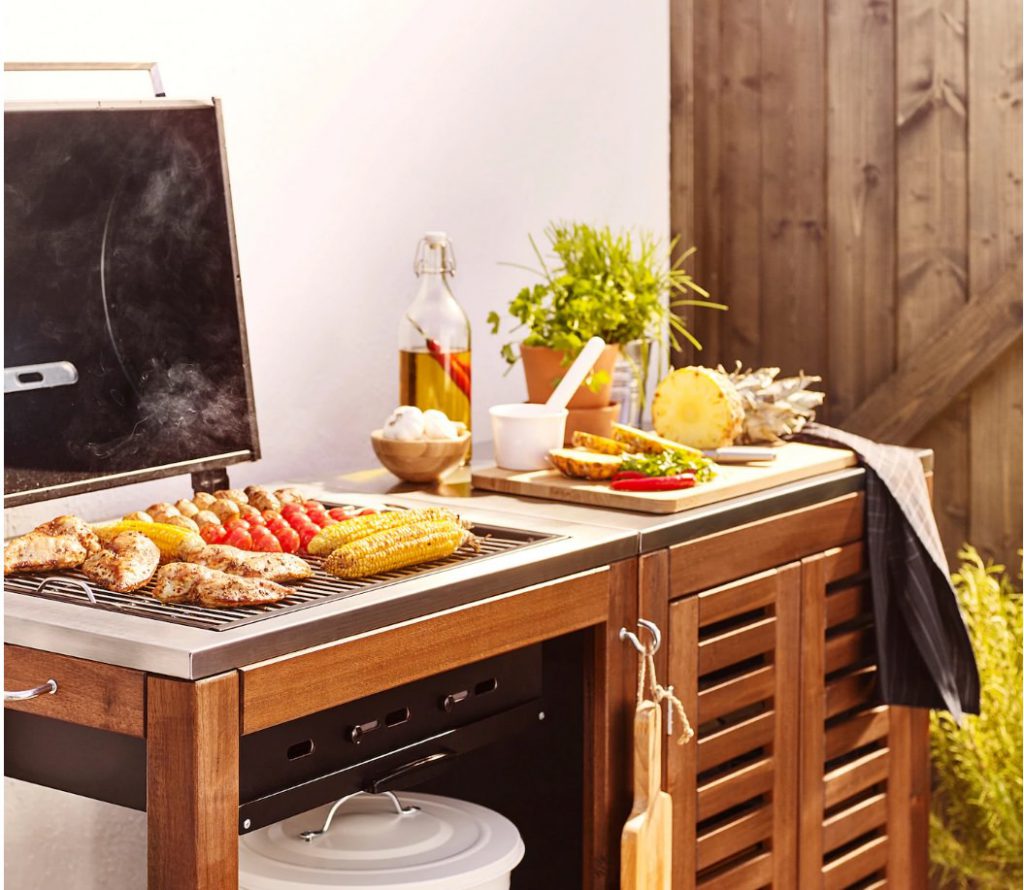 3— Never Too Much Storage
Some homeowners prefer to keep kitchen items indoors. But if you run out of space, outside storage is ideal. Some types of storage can be very useful. You can also make (or buy) a stainless steel or wooden drawer cabinet. A large chest is also handy for storing placemats, utensils, napkins and decorative items when not in use. If the kitchen is near a wall, make good use of the vertical space by adding shelving.
4— Easy Access to Water and Electricity
Consider strategically design your kitchen area. A homeowner will rarely install their outdoor kitchen at the back of the backyard, away from the home. The reason for this is simple: it can be difficult to have access to plumbing for an outdoor sink, an electrical outlet, or a gas outlet for the barbecue.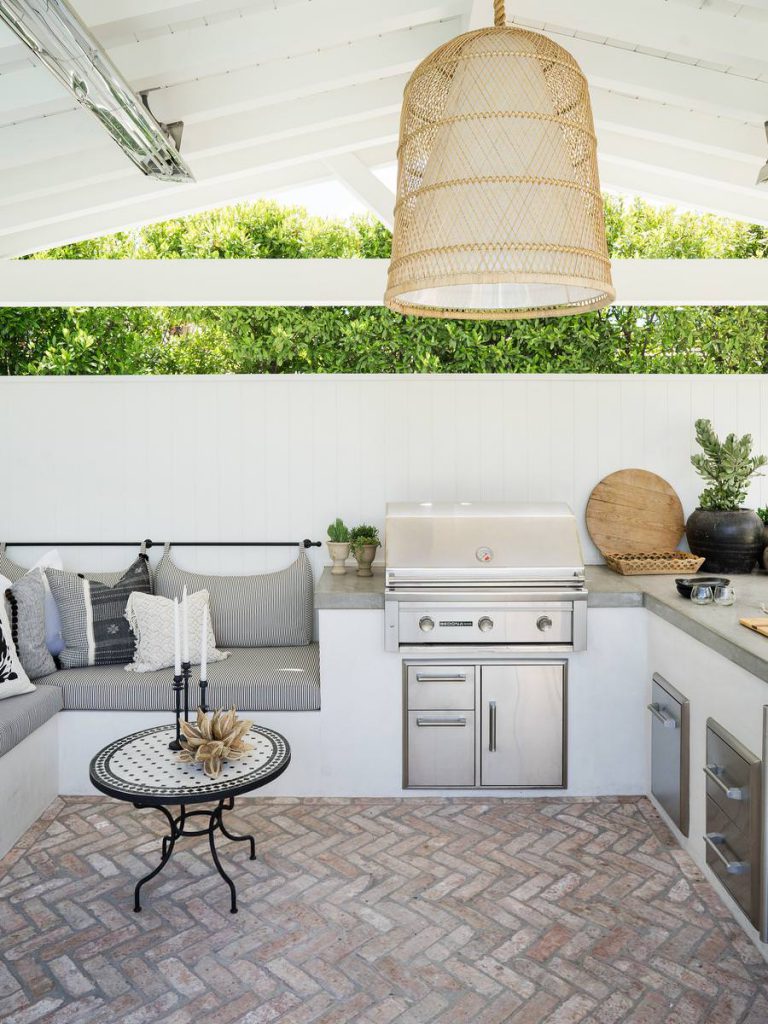 5— Weather-Resistant Materials
As with anything that is left outdoors, the kitchen must be built with rain, wind and snow proof materials. Concrete, stainless steel, stone and bricks are ideal options. Treated wood can also be used as it is more resistant than regular wood.
6— Lights As Needed
If you would like to cook at dusk, you will need proper lighting. Good lighting will be especially practical in the spring and fall, when the sun sets earlier than during the summer. Many different types of light fixtures perfect for this type of setting can be found in stores, such as floor projectors, wall bulbs, or even decorative fixtures, like spheres or lanterns.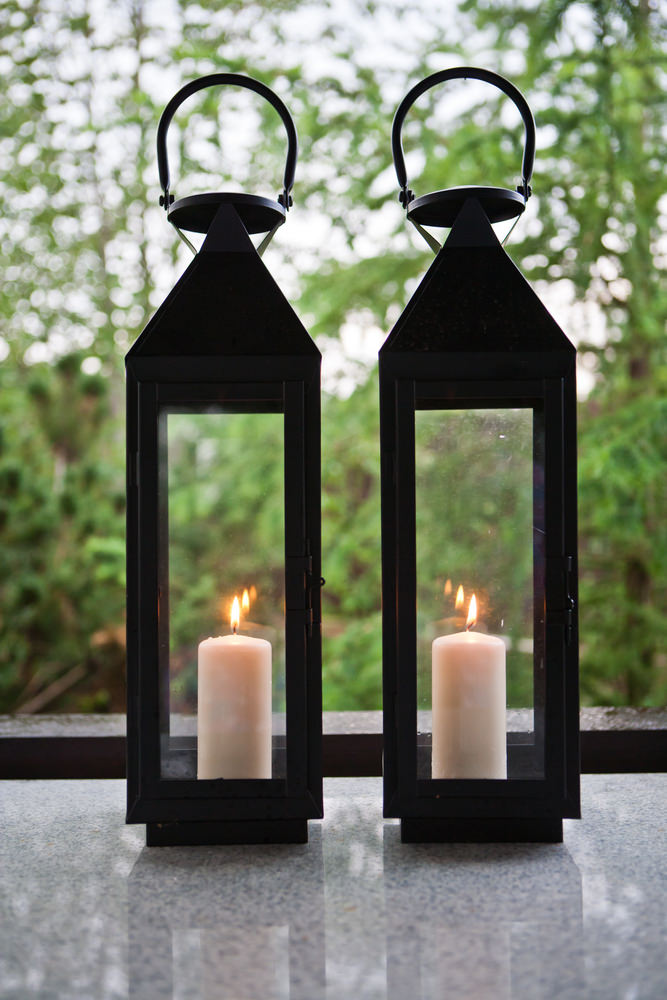 All that is left to do is to decorate this area so that its decor matches the rest of your backyard. You will then have an outdoor kitchen that is as functional as it is beautiful!