Not only is aesthetic lighting allowed in the kitchen, but it's actually prescribed. After all, isn't this the room where we spend most of our time in? However, as it is primarily a working area where we tend to move around a lot, practical lighting must take precedence.
During the day, nothing beats natural light. If you are thinking of renovating the kitchen, consider putting in some windows. Think of large windows and if possible skylights. You will notice lower energy bills, which are quite considerable.
Featured somewhere: small rectangular windows between the ceiling and the top of the cabinets, or a sliding window as a backsplash. Brilliant!
Unlike the bedroom where, more often than not, the light from the ceiling shines by its absence, it would be a good idea to equip the kitchen with a light source diffusing light throughout the room. It can be a ceiling light, a ceiling fan with integrated lights, track-lighting or recessed halogen spotlights.
That being said, you'll also need additional lighting to illuminate the workspaces: the sink, stove, countertop and island for safety purposes.
Installing a window above the sink to benefit from natural light would be a great idea. Extra lighting would be also useful, like recessed lighting or track-lighting. Don't rely on the lighting of the venting hood only just because it's nearby.
If the workspace is under the cabinets, a row of small bulbs under them will do the trick. If it's on an island, adjustable spotlights or pendant lights, that can be mounted and lowered just above, will provide sufficient lighting.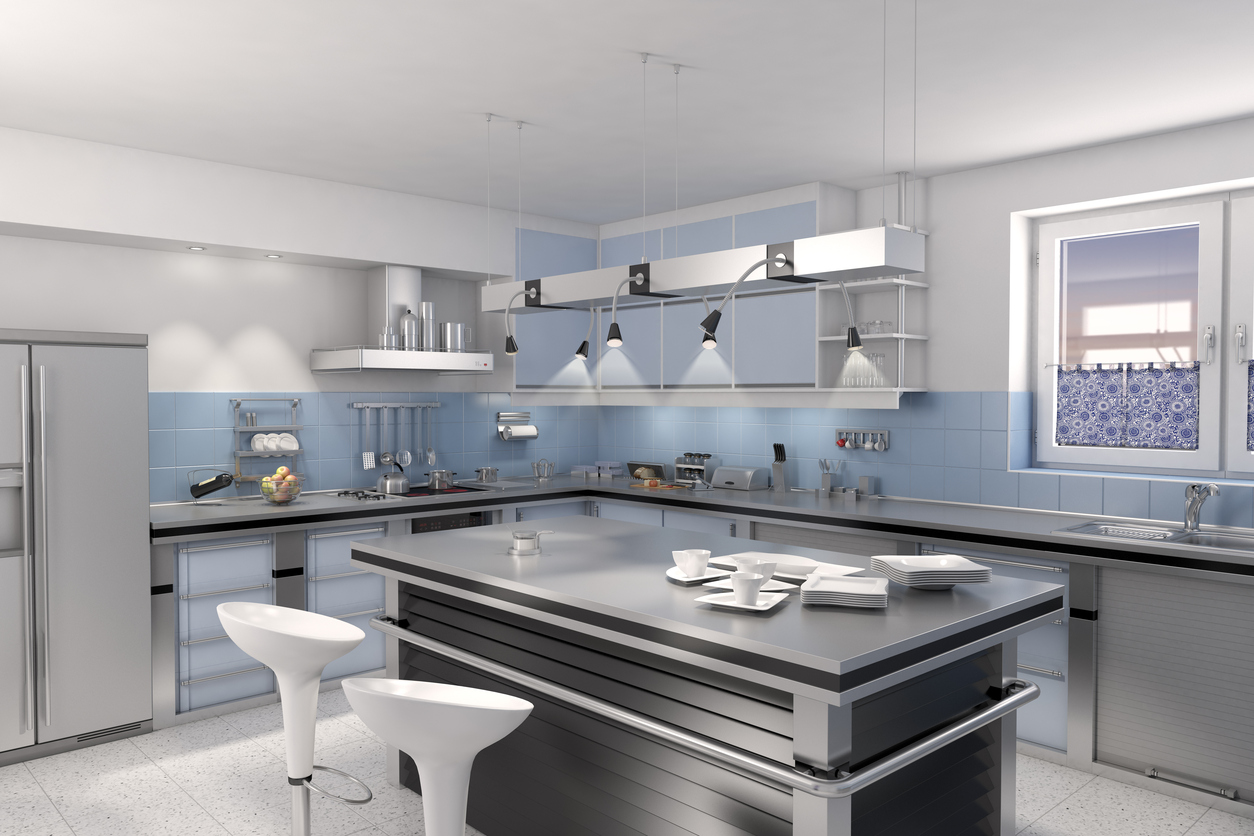 Often, the dining table requires extra lighting, if only to set the mood. This can be a suspended chrome-plated bulb fixture.
Now, let's focus on ambient lighting. There are numerous options to achieve the desired mood: lights that turn on when you open the cabinet doors, neon coloured lights above a piece of furniture, an illuminated china cabinet, LED lights recessed into the ground, lighting in the corner of a room or above the cabinets, wall sconces for side lighting. Let's not forget light dimmers, floor lamps, candles and lanterns.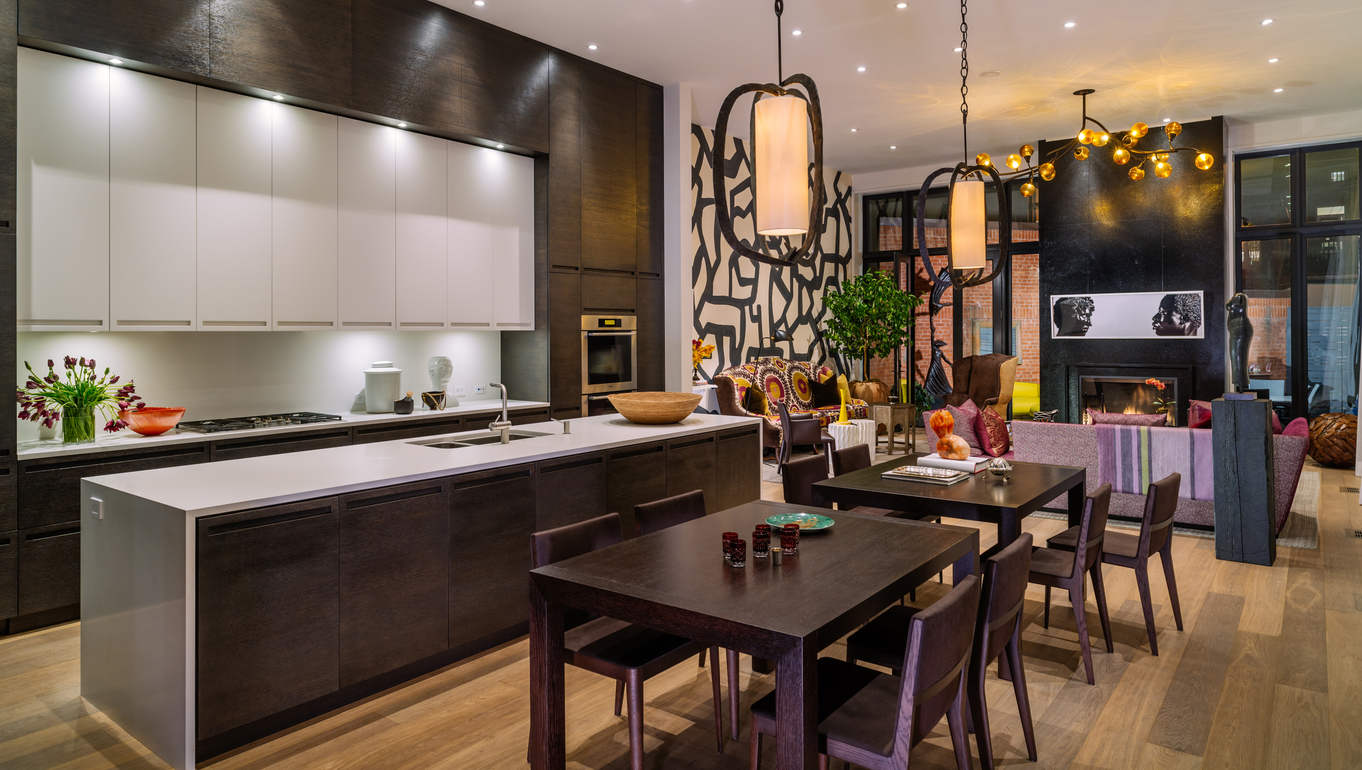 Sometimes, materials such as metal or lacquer create unpleasant reflections on very sunny days. If you hate glare, opt for brushed metal, add a thin film to the windows, or get rid of some gleaming surfaces. Frosted glass bulbs and reflective neon lights can also reduce glitter effects.
Tips before concluding: remember that white reflects light while black absorbs it; that a window facing south in the summer can generate unbearable heat; and that floor lamps get dusty more quickly than recessed lighting.
Keep in mind that the predominant colour of your kitchen will influence the lighting and vice versa. Ask an advisor in a lighting store to guide you.
For more information, we recommend the two following works, especially the Black and Decker book, which contains a very detailed section on kitchen lighting and illustrates the work to be done with many pictures.
References
Black and Decker (2005) Les cuisines, Guide complet du bricoleur (pp. 290). Montréal, Québec: Les Éditions de l'Homme.
Catherine Dupin (2012), Bien penser sa cuisine c'est malin(pp. 169). Paris, France: Éditions Leduc.s.
Images: iStock.com