Wood is a noble, renewable material that harmonizes with all types of decor. Although many of us choose it for flooring, it can enhance the rooms of our homes in many other ways.
Thanks to its unique style and the warmth it exudes, wood is a timeless trend. Living room, dining room, bedroom, basement, and bathroom, it can be used anywhere. Don't hesitate to gain inspiration from these 10 types of decor to create a perfect atmosphere where wood is in the spotlight.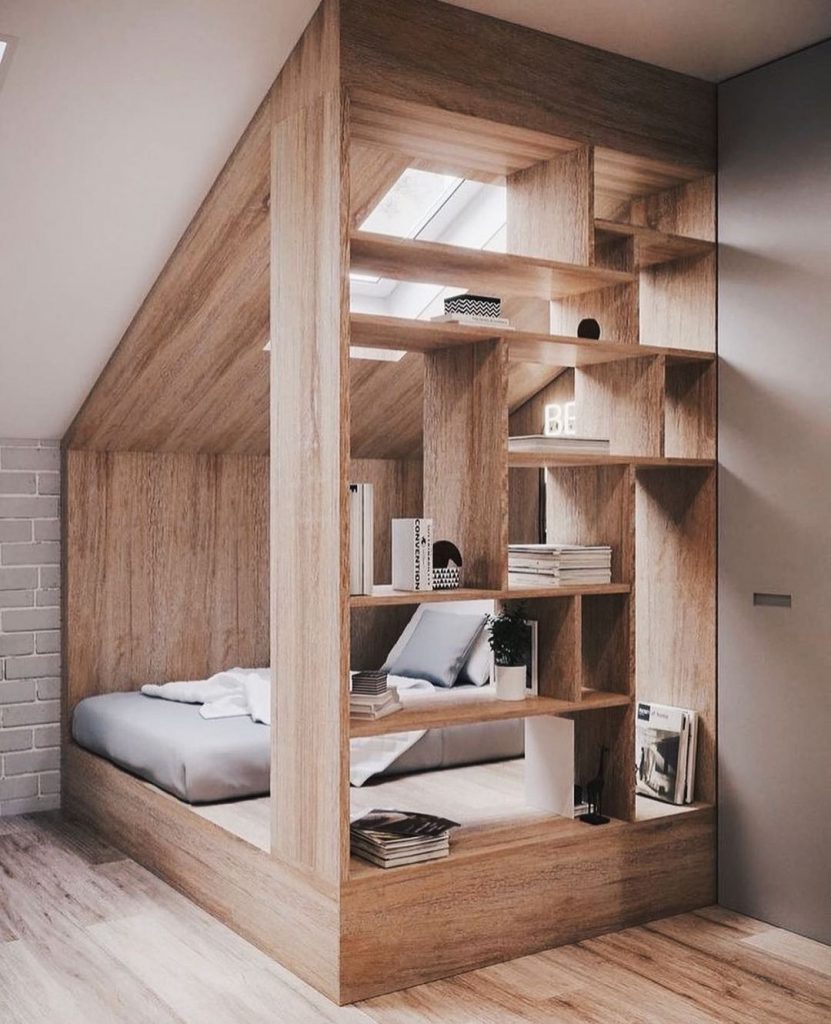 1— Practical Partition
In this contemporary loft, the wooden partition delineates the bedroom from the rest of the space. Its geometric lines and unique shape make it a strong decorative element in the room. Since it is not opaque, light can pass so that the home is not darkened by its presence.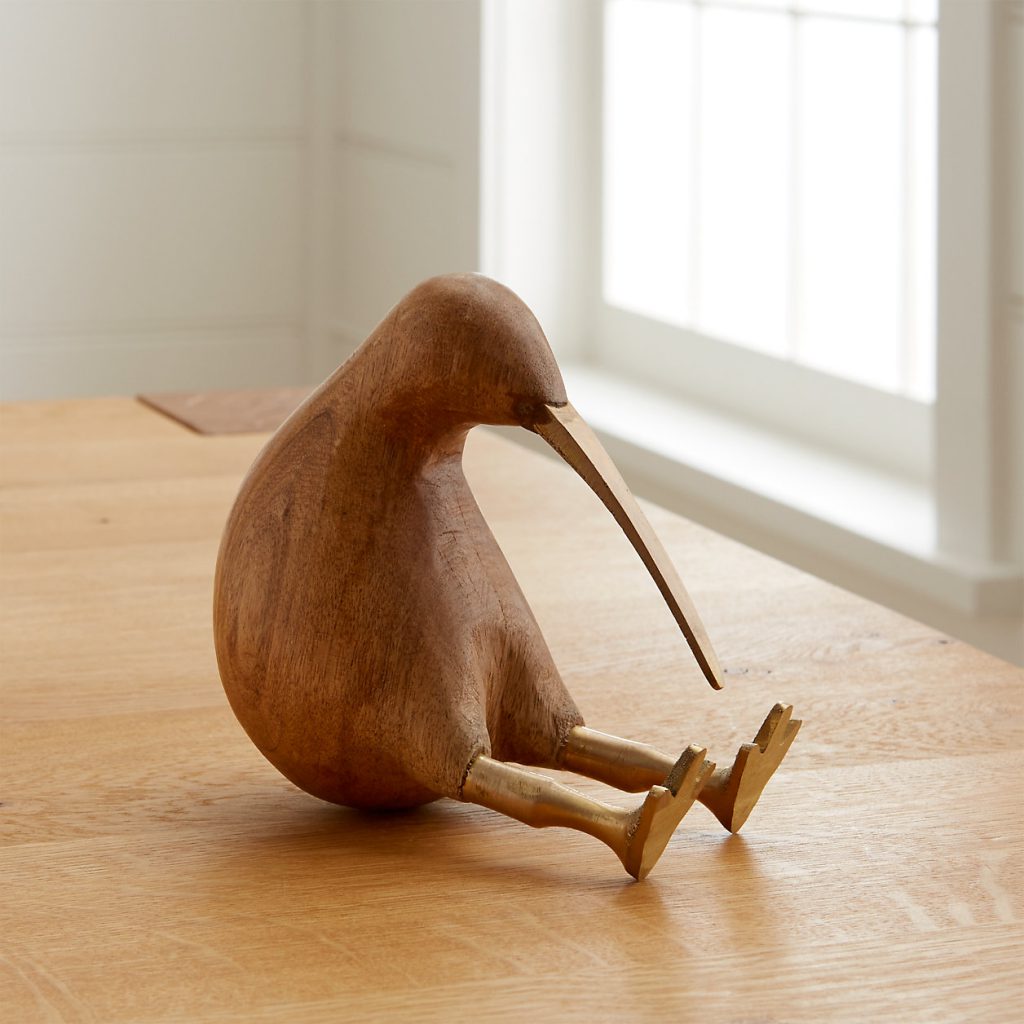 2— One Accessory Is Enough
Wood is an all-round material. It looks great alongside all textiles and materials. That's why it's never out of place, even in a room where there is only one item made from wood!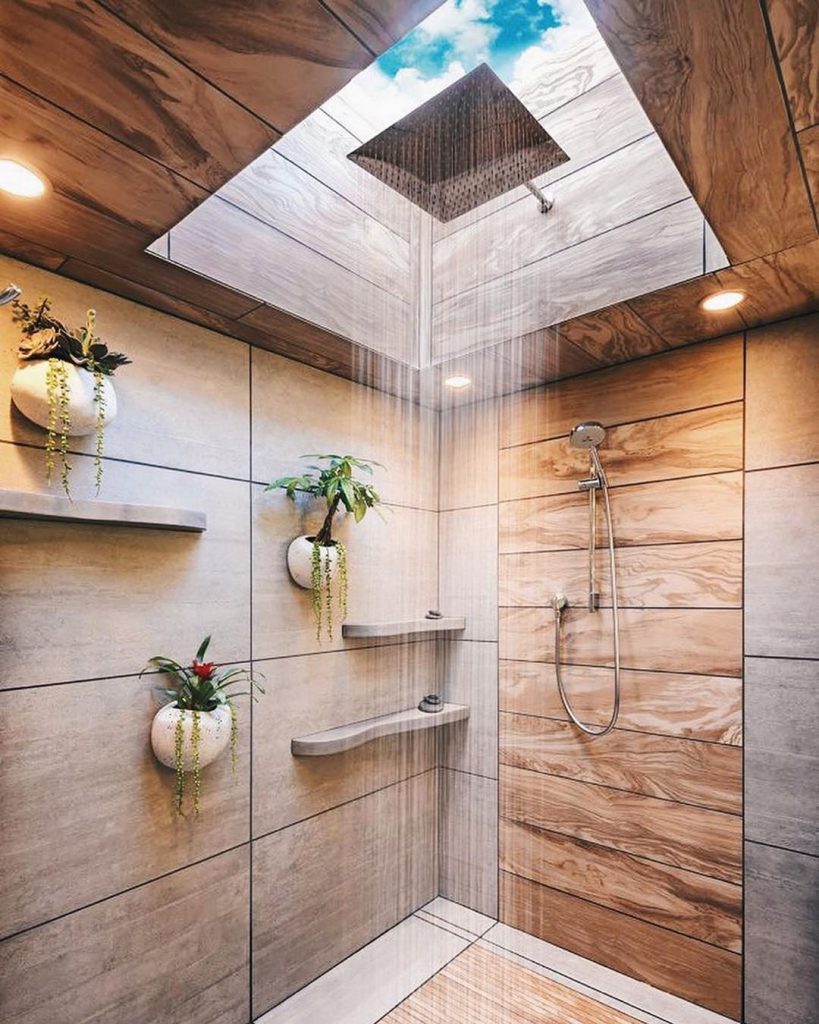 3— Successful Imitation
Because of its fragility to moisture, wood cannot be used as coating inside a shower. But wood imitation ceramic does exist! In a bathroom, it creates a zen and natural atmosphere.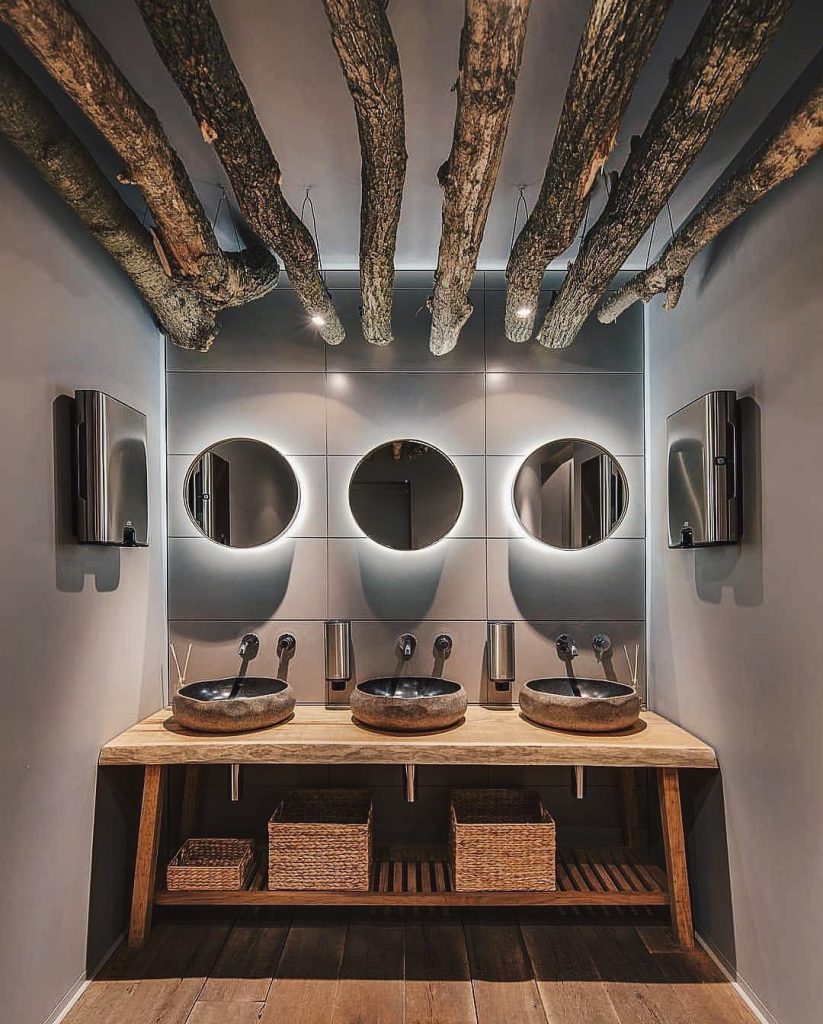 4— Majestic Trunks
Both chic and rustic, this bathroom stands out due to its tree trunks hanging from the ceiling. Their positioning gives the impression that the small room is deeper. The end result is spectacular!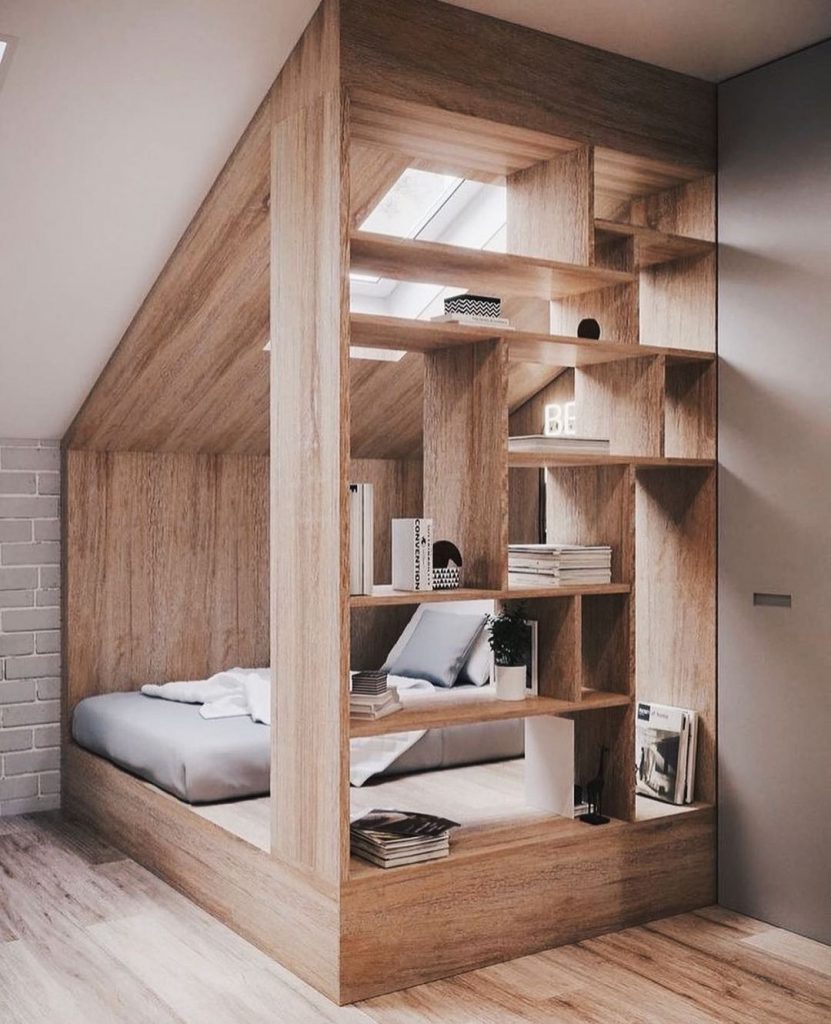 5— A Multifunctional Piece of Furniture
Wooden furniture is a classic. It is also easy to incorporate into any decor as it matches everything. Here, the bed base is also a convenient library. Thanks to the skylight, the area is lit throughout the day. Magnificent!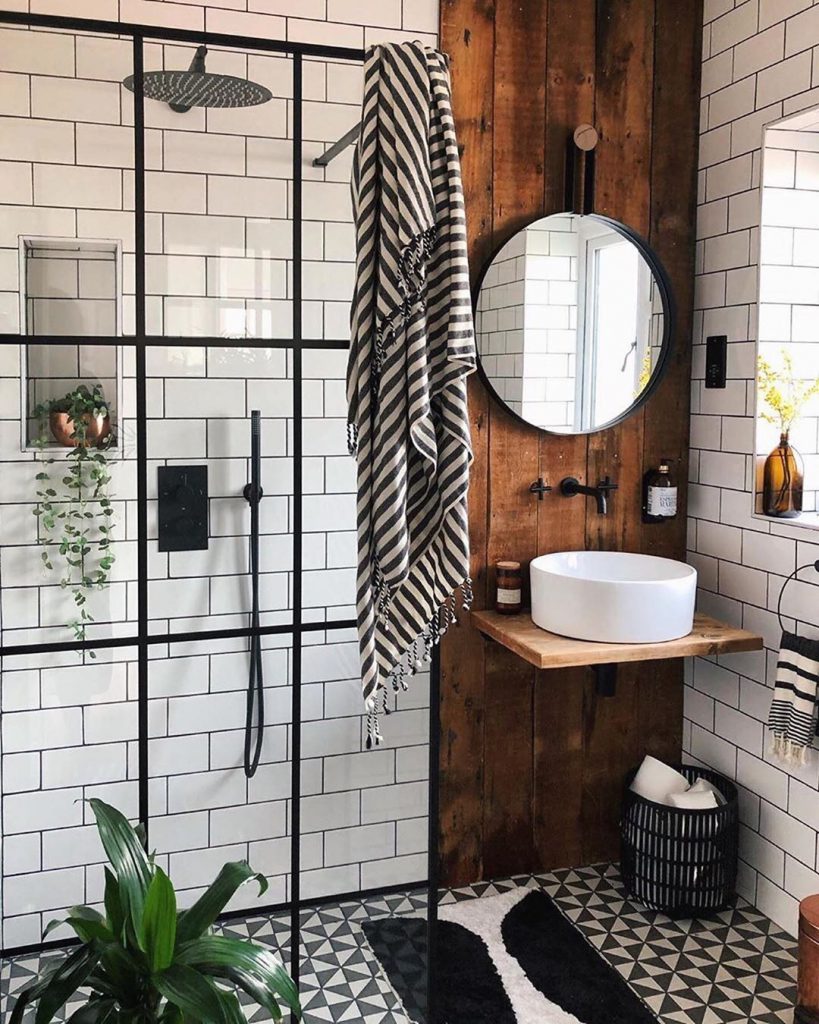 6— Perfect Insert
Whether on the floor, wall or ceiling, wood inserts always steal the show. When they are alongside contrasting materials, such as in this photo, wood inserts balance the decor. In a sober room, wood inserts accentuate its soft style.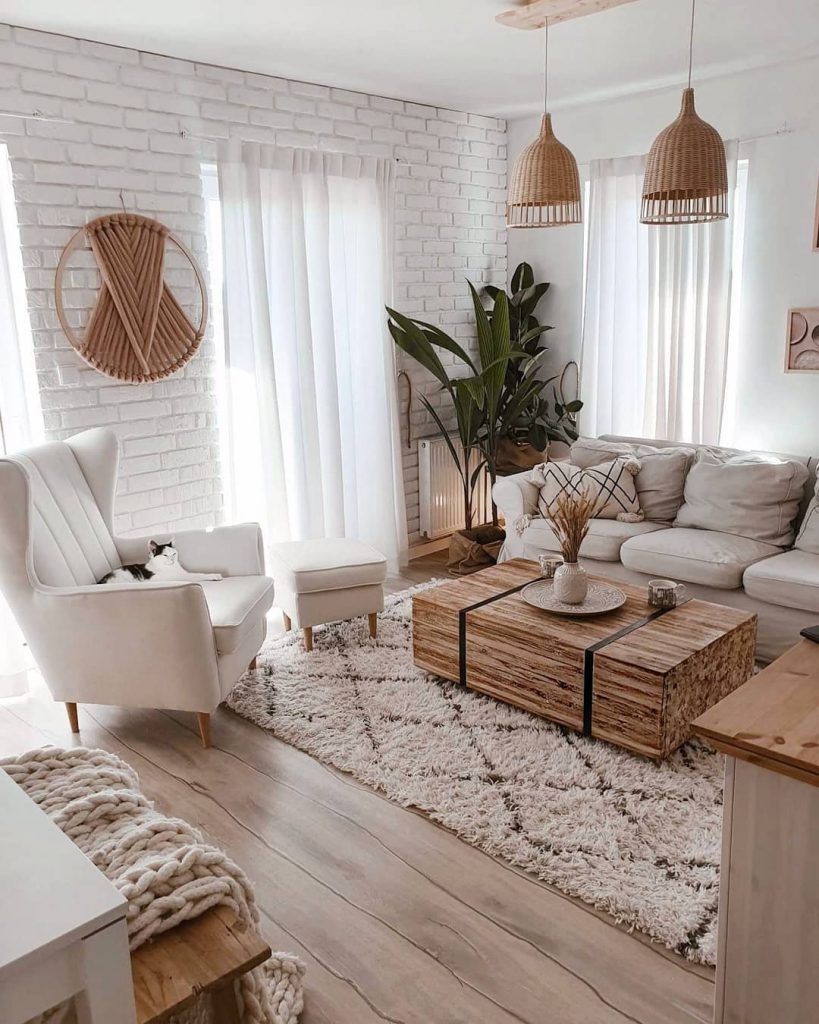 7— Softness, Softness…
Wood can also exude softness, as shown in this photo. Cream colors, white elements and soft textures go wonderfully well with wooden accessories like the living room table. The bohemian lighting and wall decoration perfectly complete the decor.
Don't you think wood is an atmosphere creator? Don't hesitate to add it to your home's decor.