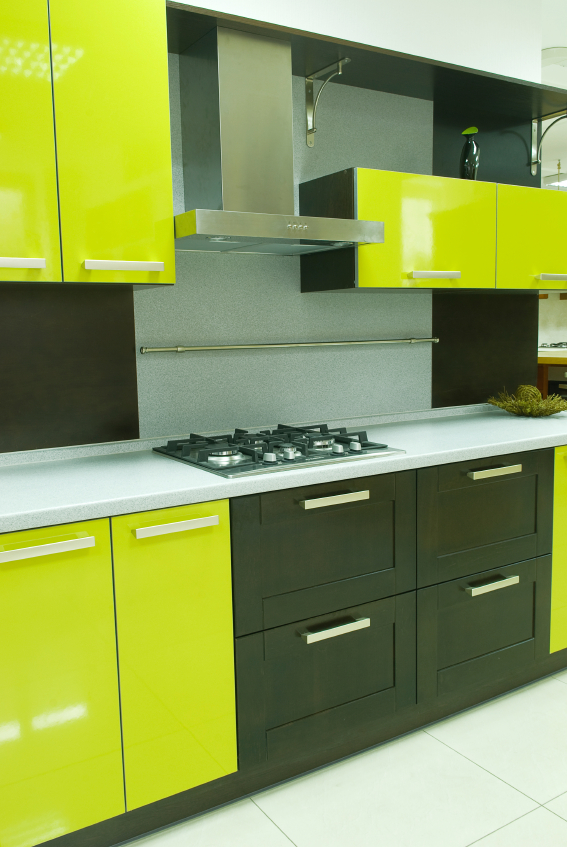 Do you want to update your melamine kitchen or bathroom cabinets? The most economical way is to repaint them or apply a faux finish to the cabinets and doors. Let your imagination run wild! However, if you can invest a bit of time and money, here are a few ideas that require a bit of patience and dexterity.
These ideas involve covering your cupboard cabinets and doors with materials you can find in big-box stores.
Self-adhesive plastics
Businesses now offer more advanced and resistant self-adhesive plastics, in a wide variety of textures and colours to mask wear and imperfections from years of use. An ultra-glossy finish provides a modern look to any kitchen, while imitation wood or stone create a more zen environment.
A simple pair of scissors and an all-purpose knife are all you need for these materials. It's also great to know that self-adhesive plastics can usually be removed without leaving a trace.
Wood veneer
Sold in 4' x 8' sheets, veneer is a thin layer of hardwood that gives the illusion of a real plank of the wood you've chosen. The material offers a very linear contemporary and even classic design if you add mouldings. A dye or other finish that maintains the wood's authentic aspect is recommended.
At least 48 hours before starting the work, roll the veneer out in the room that contains the cabinets so that the wood absorbs the rate of humidity. You will need an all-purpose knife, solvent-based contact cement, a roll for the veneer and the same edge banding as the wood.
Make sure to place the veneer and edge banding in the same direction as the wood grain.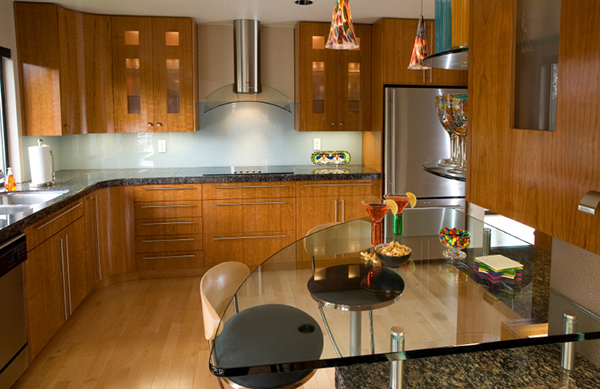 MDF board*
Sold in 4' x 8' sheets and half-sheets, this material is ideal for adding a rural touch with its imitation panelling. A simple finish with paint and glaze provides a very nice result.
This time you will need construction glue, finishing nails and self-adhesive edge banding.
*Medium Density Fibreboard
Panelling or solid wood
It's a little more expensive. The goal is to add wooden slats or planks 5/16" to ¾" thick to the cabinets. You'll need glue, nails and edge banding.
Advice
Regardless of your choice of material, pay special attention to cupboard doors. The type of latches (visible or not) can restrict your choice of overlay.
With outside (visible) latches, there are no restrictions as to the addition or not of mouldings on door frames.
For hidden hitches, the addition of mouldings or overlay more than 1/8'' thick is not possible. It will affect the door adjustment and opening, unless, for mouldings, you leave space around the entire door frame.
If you have the choice to improve the appearance of your melamine cabinets, take advantage of it to change the handles to improve the desired look.
Photos: iStockphoto LP