5 Tips to Help You Find Your Dream Home
Whether you're thinking about buying a country house by a lake, a traditional bungalow, an urban condominium or an income property, the search for your future home requires considerable monetary investment and precious time in order to make the right choice.
For many, this type of real estate purchase is one of the most important financial decisions of their lives, and therefore requires careful analysis. Here are our essential tips and tricks to help you find your ideal home.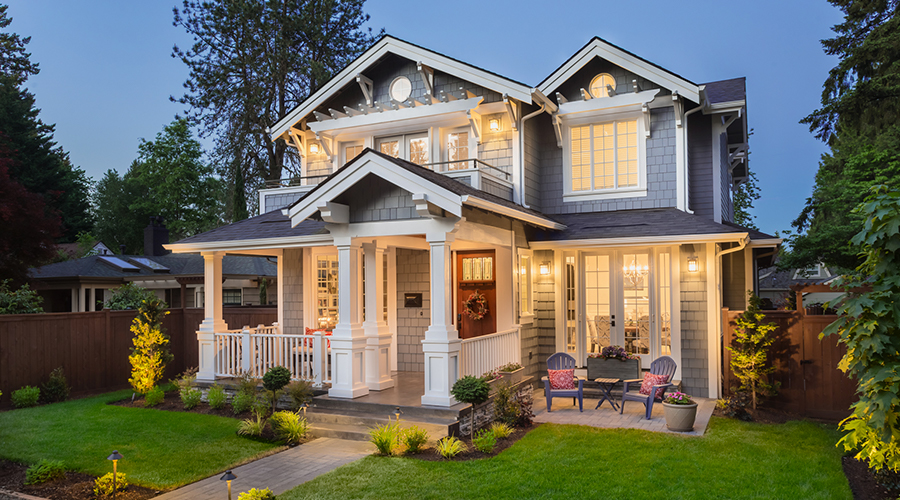 Define Your Real Estate Acquisition Project
The first factor to consider is determining the purpose of your purchase. Are you looking for a family home or are you looking to invest in a property to rent or resell it? Depending on your situation, you will need to be aware of specific information in order to make the proper real estate purchase.
Becoming A Real Estate Owner
Buying a house has many interesting advantages. Building an asset for retirement, taking care of the necessary repair work without having to wait on the owner, modifying the rooms to meet your changing needs are just a few. Owning your own home can also give you a sense of belonging to the neighbourhood community and provide a sense of pride.
Investing In a Plex
Becoming a homeowner by purchasing a plex allows you pay less for housing and accumulate wealth more easily if you're looking to buy a house afterwards. However, not everyone enjoys living near their tenants, so be sure to give it some thought! You can also choose to purchase this type of property without living there to diversify your investment portfolio and become financially free. Living off the return on rents would be a dream come true, right?
Flipping Real Estate
Real estate flipping entails buying a property, renovating it, and reselling it quickly. It is important to stay on the lookout for market opportunities, such as repossessed properties, owners looking to sell quickly following a divorce, inherited properties, or professional relocation. Most people mistakenly believe that flipping real estate is always profitable. But performing this type of procedure requires effort and expertise in the field in order to make a profitable investment. Be cautious and calculate wisely!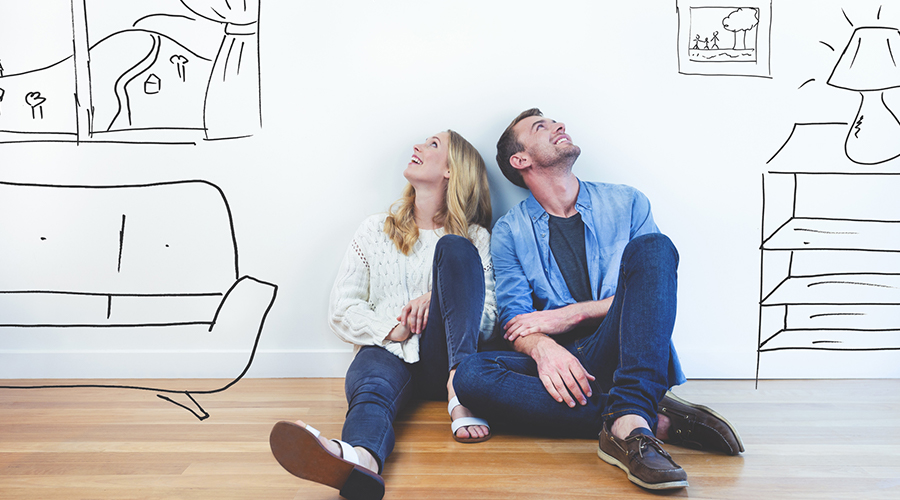 Write a List of Criteria for Choosing Your Home
Establishing what criteria is crucial to you is an important step in finding your dream home. Start by analyzing your needs and highlighting key elements that are absolutely required for your dream home. However, remember that too long a list will make you miss great opportunities. The key is to keep an open mind!
Determine the Property's Characteristics
Clearly defining your expectations in order of importance about the design and environment of your future home is essential. Would you like four bedrooms, two floors, a large backyard, to live in a quiet area near the neighborhood school, and good lighting? Those are things to be determined at this stage.
To Build or Buy a Home
Deciding to build your own home truly allows you to get what you want in every way. However, it takes time and patience to manage all the smallest details related to its construction. Were you looking for a property that was already built? You will then need to adapt to the tastes of the former owner or pay to have it renovated to your liking.
Establish a Budget for Your Real Estate Purchase
Once you have found property you were searching for, now is the time to check if purchasing it is realistic according to the amount you are willing to invest. Analyze all your income, debts and expenses to get an overall idea of your situation.
Estimate Future Fees
Estimate all the costs that will be incurred when purchasing your ideal home. Whether its property taxes, welcome taxes, notary fees, moving or renovation fees, make sure to include them all in your budget. Would you like to have an idea of the costs associated with notary services? The APNQ (Association professionnelle des notaires) can provide you with a clear idea of the costs to be expected. You must also consider the cost of the down payment and the mortgage. A mortgage protection is also wise for complete peace of mind when purchasing your property.
Contact a Real Estate Broker
Doing business with a professional will certainly increase your chances of finding the perfect home since you will benefit from their expertise and vast network of contacts. You will also receive consulting services completely adapted to your needs, as well as objective advice in order to help you succeed in your real estate transaction. For more information, you can consult the buyer's guide available on the OACIQ website (l'Organisme d'autoréglementation du courtage immobilier du Québec).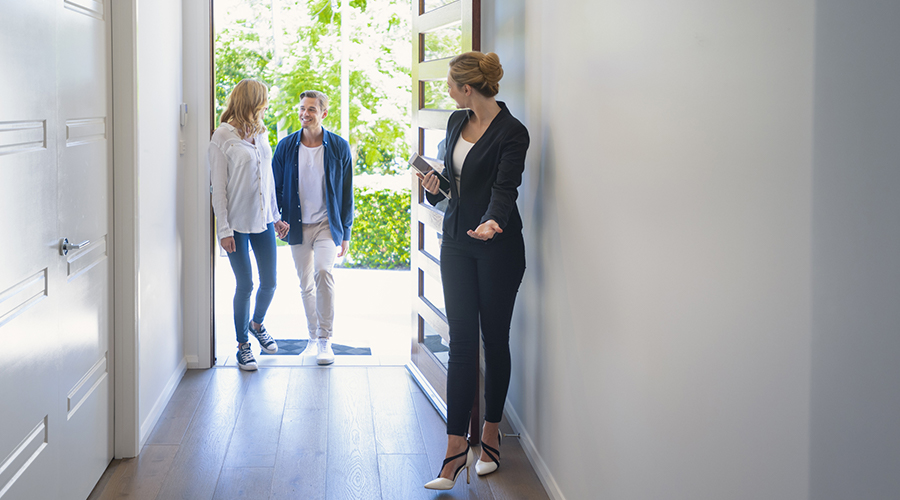 Benefit From the Services of an Expert
Choosing the services of a real estate broker will save you time since they will take care of carrying out property searches and setting appointments for visits on your behalf. They know how to find properties that match your budget and expectations. Their professional knowledge of the real estate market makes them an important asset.
Take Advantage of the Skills of a Professional
Real estate brokers will guide you through each step of the purchasing process, which will allow you to have a contact person close by to help you make this important acquisition. For example, they will take care of completing all the necessary legal forms, which can save you many costly mistakes. They also have good negotiation skills that will help set the right price and save you money.
Optimize Your Real Estate Visits
To limit wasted time and unnecessary travel, share all the details of your real estate project with your broker. They will then accompany you during visits to the properties corresponding to your requirements. They will ask the seller the most relevant questions to guide you in your choice.
Take Your Time
Be patient! Your dream home will not fall from the sky, but don't get discouraged. Carefully visit the homes selected by your broker. Feel free to open the cabinets, check each of the rooms and ask questions. Take notes so you don't forget anything and walk around the neighborhood to get an idea of its amenities. You can even drive to work to calculate the time required to get there.
As mentioned above, be aware that your desire to become a homeowner will require a serious investment of time and money if you are to make the best decision according to your criteria. Thanks to proper planning and the help of a real estate expert, you will be perfectly equipped to start your adventure and find your dream home!