A Vast Region
Saguenay-Lac-Saint-Jean is the third largest region in the province, with a surface area of 95,782 km2. It is approximately two hours from the National Capital of Quebec City and consists of four regional county municipalities: Domaine-du-Roy, Maria-Chapdeleine, Lac-St-Jean-Est and Fjord-du-Saguenay. The population density is 2.9  hab/km2; A space that allows everyone to be comfortable. The main cities are:  Saguenay,  Alma and Roberval.
An Economic Region with Great Potential
Although its economic growth is still weak compared to other regions, Saguenay-Lac-Saint-Jean has many natural resources. Among other things, aluminium, with its various processing activities, makes it a region known for its production worldwide. Water plays an important role thanks to its hydroelectricity production. It is also known for its wood, agribusiness due to wild blueberries, seed potato, milk and cereal production. It is also an attractive area for recreational tourism due to its 3,530 kilometers of marked trails used for snowmobiling. All of these factors play an important role in the regional economy and make it an attractive place to live.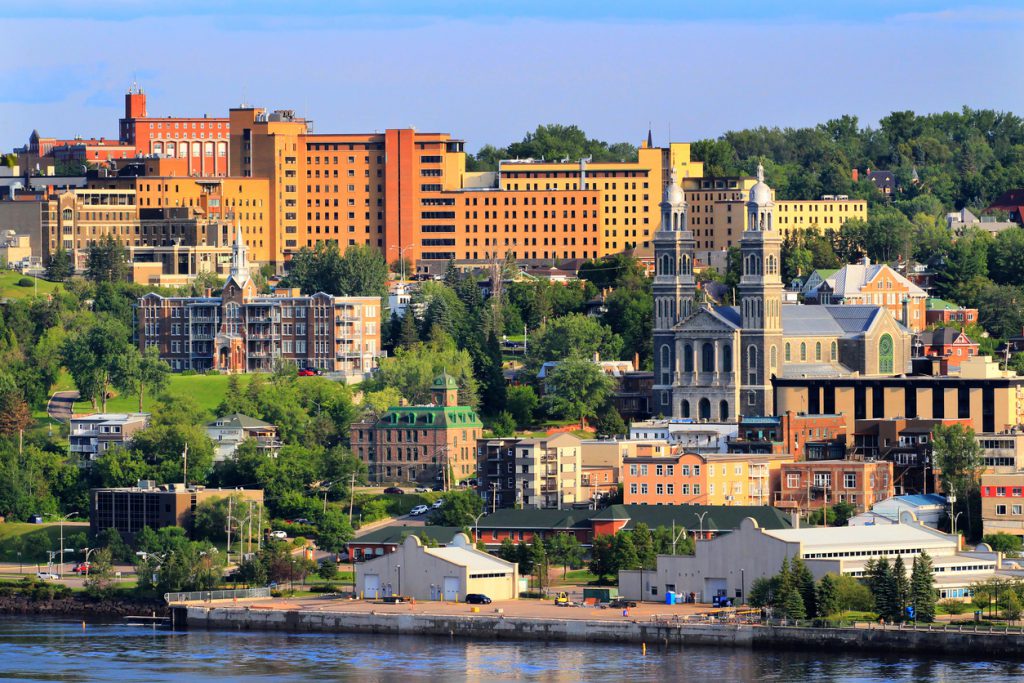 A Family-Friendly Region
If you want to be away from the hustle and bustle of the city, you will be in paradise! Here you will find road, rail, sea and even air networks used for transportation of people and goods. It has facilities for each family member. It is home to health institutions, socio-educational institutions, schools, colleges and universities with over 180 programs. You will find shops and markets everywhere. It is also a great place to practice skiing, snowshoeing and skidoo in the winter, as well as fishing and swimming. You can also enjoy biking on the Veloroute du Fjord du Saguenay in the summertime. It is filled with activities that will allow you to connect with Mother Nature! This is, of course, not to mention the different cultural activities it has to offer, such as: concerts, exhibitions, museums… accessible all year round.
A Gourmet Region
In addition to the production of blueberries, whose taste and nutritional qualities are no longer to be demonstrated, you will find authentic products, such as those of the Fromagerie Médard cheese factory in Saint-Gédéon. Many aromas and flavors are offered, notably at the Tables Agro du Saguenay-Lac-Saint-Jean.  High-quality products, such as cereal, milk or meat, are offered year-round in this region. However, you have only fully discovered this region once you have stopped by the Route des bières and discovered its staple product.
An Eco-Friendly Region
Because of its vastness, this area filled with water and open spaces that stretch over 100,000 km2 is a true nature reserve. As a result, the region has rapidly taken an ecological turn and is implementing various provisions, including environmental protection, social equality and economic viability. In order to share the values of sustainable development, the municipalities of Saguenay-Lac-Saint-Jean inform and propose solutions in all areas from groceries, to gardening, to home life. Lastly, companies can count on Fonds Écoleader funds to embark on eco-responsible initiatives.
Saguenay-Lac-Saint-Jean ensures a life filled with open spaces, safety and nature.
Visit properties for sale in Saguenay / Lac St-Jean