Everyone wants to get the best mortgage financing offer. Does that mean getting the lowest rate, the longest term or the smallest payment? The best strategy for one person isn't necessarily right for another.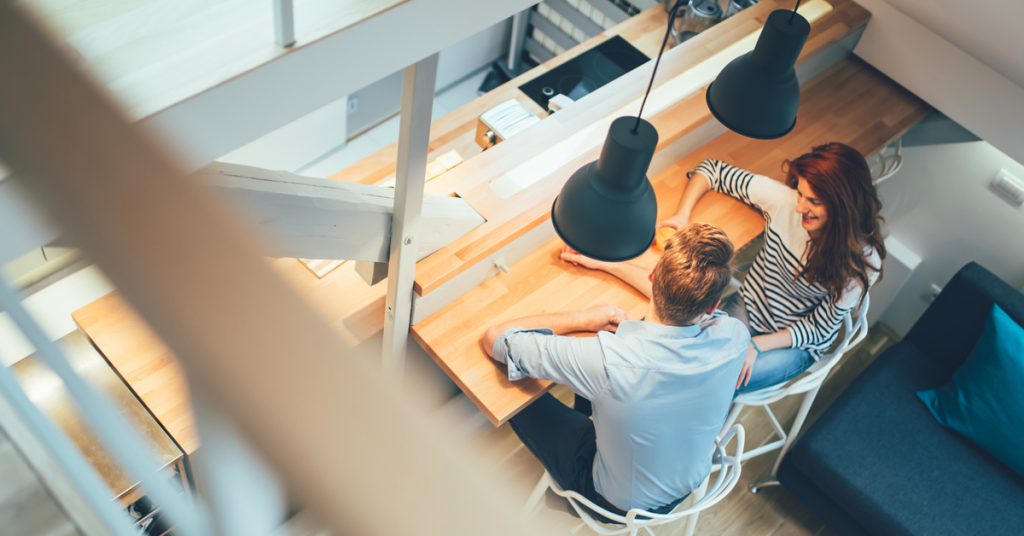 Your financial commitments
To find out how much flexibility you have with your budget, calculate the monthly payments for your:
Vehicle
Credit cards and lines of credit (monthly minimums)
Personal loans (e.g., student loan)
Other payments, like child support
Note: no more than 40% of your gross household income should go to all of your financial commitments, including your mortgage payment and other home-related expenses (e.g., property taxes, school taxes, energy costs).
Do your mortgage payments make up a big part of your budget?
The fixed rate stays the same throughout the term; payments are stable and secure over a set period. It's an especially good option for you if you're not able to absorb a mortgage payment increase.
Does your budget allow you to absorb payment variations?
The variable rate fluctuates based on the Bank of Canada's key rate; payments go up and down throughout the term. Historically, the variable rate often turns out to be better in the long term in terms of interest cost and repayment of capital than 4- or 5-year fixed rates.
Do you share the loan payment, but don't have the same financial flexibility?
Combining fixed and variable rates allows you to split the financing in 2 or 3 loan portions. That means the repayment will be individualized according to your preferences with respect to the term, amortization period, payment frequency and so on.
Your future plans
Five years might not seem very long, but in a budget, it can be. What term should you choose: 1 year, 3 years, 5 years or 10 years? To assess your needs and to prepare for the unexpected, have a clear idea of what's coming up for you.
Thinking about moving?
"Anyone planning on moving within 2 years might want to look at an open mortgage. The interest rate will be a little higher, but there won't be a mortgage penalty when the loan is closed," explains Patrick Champagne, a development advisor with Desjardins.
Planning expansions or renovations?
Depending on the equity (or net worth on the home), you might need mortgage financing or refinancing. Even if you're not planning to start your project for another year or two, why not plan to use the best financing solution when you renew?
Want to pay off your mortgage faster?
Set up an automatic "home" emergency fund in a tax-free savings account (TFSA) or another savings account by depositing the equivalent of 10% or more of the mortgage payments. It can help you deal with unexpected expenses, and if you don't end up needing that money, you can use it repay part of your loan once a year:
Closed loan: up to 15 %, penalty-free, of the initial amount borrowed or increase the payment, up to double the amount
Open loan: no limitations
Housing market conditions
"Even if the jump in prices in 2018 made the housing market less affordable in Quebec, buying a home is still a good investment."
– Hélène Bégin, a senior economist with Desjardins Group
Current economic conditions, which are favourable for households and depend on a low, 5.5% unemployment rate, support residential activity in Quebec. The uptick in key interest rates we've seen since mid-2017 hasn't slowed the housing market yet.
You should definitely make an appointment with your personal finance advisor if your lifestyle, income or goals have changed or are about to. https://www.desjardins.com/ca/personal/loans-credit/mortgages/index.jsp
The important thing is to be ready. Here are a number of possibilities to explore and consider. (https://www.desjardins.com/ca/personal/goals-life-events/owning-home/renewing-mortgage/index.jsp )
Happy renewing!
Source: This article was originally published on the Desjardins Group website