Getting Into the Christmas Spirit
When the holidays approach, we crave warmth, comfort and light. And, in these uncertain times, marked by ecological awareness, we take care of our interiors and revamp traditional decor while using natural objects:
Choose reassuring pieces such as logs or plaid wool. Place a faux fur rug on the floor and multiple cushions on the sofas. In terms of color, play with reds,  whites, greens, or tartan patterns which are cozy and traditional.
For the table, choose a tablecloth with winter patterns. Place terracotta dishes and decorate with natural colors. Use outdoor items such as pinecones, holly or a few branches; Nature is always welcome!
Use lighting to give your home a magical glow. Use indirect lighting and turn on the fireplace, which is ideal for creating a warm atmosphere. If you live in an apartment, add garland lights to logs and place them a basket.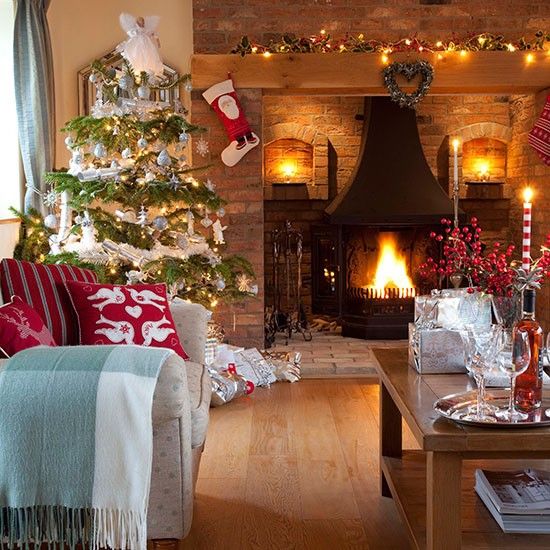 Authentic Christmas Decor
There's nothing like a traditional Christmas to create a warm atmosphere. For a more modern style, prefer apple green or a capucine red and play it safe for a lighter decor. For a winter look, choose all-white decor and add touches of green or red. Balls, garlands and figurines can also be added to the tree or on the table. Choose from bears, reindeer or squirrels; they are all in style this year.
Recycled Christmas Decor
For recycled decor, take a look through your garage and use garlands, balls, fabrics and any object that can be used to set a nicely decorated table while giving it a new look. To make a tree, you can stack books, nail wooden planks together or make one using paper or pine cones collected from the forest. Keep glass jars and cans, these can be used to decorate a table or the top of the fireplace. Keep newspapers, they make nice wrapping paper for gifts that will go under the tree.
Natural Christmas Decor
For nature-type decor, use logs as a tables and stools and smaller pieces of wood as candle holders or trays. Place fir branches, pinecones, and other types of greenery here and there. In a vase or on the wall, place a few branches with some red or gold tones. Hang candy canes or gingerbread men at the entrance. Lastly, light up your home with candles.
Graphic Christmas Decor
For a different look, use geometric patterns to create a graphic decor. To give movement to the decor, place branches, mirrors, cushions and books in a pile; it's very trendy. Hang a few Christmas balls and items in the windows, on the fireplace and wherever it will add character. For trendy table decor, hang stars and add some gold or glass elements; it will look gorgeous!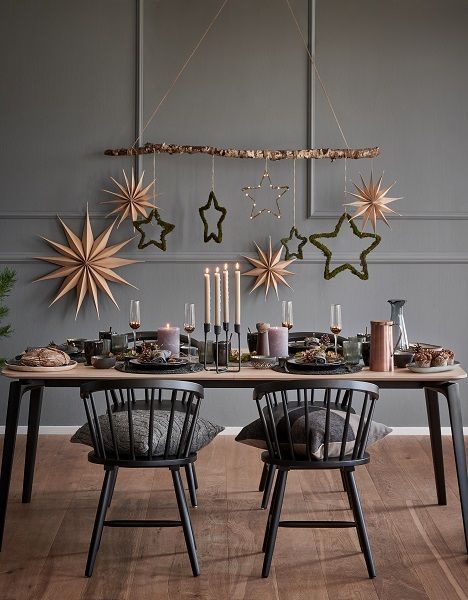 This year, for a successful Christmas, give yourself the gift of indoor decor that speaks to you!