Wall beds are gaining popularity. But would this product fit in well with your home? Here are some of its features that will help you make an informed decision.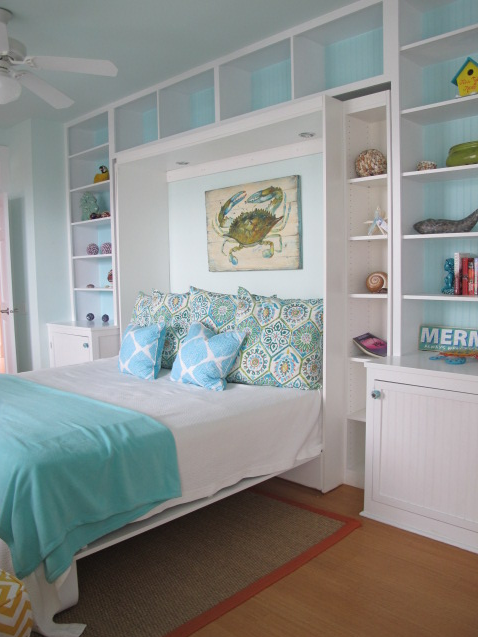 Wall beds, or murphy beds, are composed of a large box that hangs on the wall and contains a mattress. They have a mechanism that makes them easy to lower to make the bed appear. Everything is solid, comfortable and practical. Contrary to popular belief, once closed, the structure is not usually embedded in the wall, so it occupies a certain amount of space. But, of course, much less than a conventional bed. Its main advantage is therefore to allow for more space in a room. But that's not all!
It allows you create rooms with different uses
To reduce their ecological footprint, many are turning to smaller homes. But that doesn't mean they want to compromise their lovely décor. Wall beds are therefore perfect: They are both practical and esthetically pleasing. In a small house or apartment, they allow you to organize rooms to allow them to be used in different ways. Don't have space to create a guest room? What if you used the office or the children's playroom? Once closed, the bed looks like a wall storage that fits in well with different décor.
You can be messy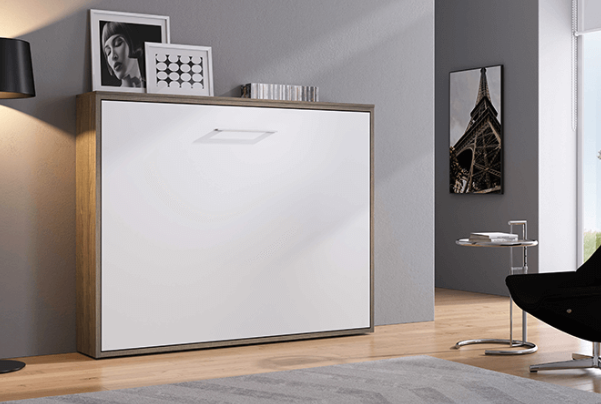 If you're the type of person who doesn't make their bed in the morning, you might love the concept. All you need to do is push up the bed to see the mess of sheets and pillows disappear. On the other hand, it is important to wash the bedding frequently to avoid odors, since the air does not circulate as well.
It blends into all types of décor
The market for wall beds is expanding and companies are frequently launching new models to keep up with trends. Over the years, wall bed styles have been refined, so much that they can now be considered a decorative object. The materials used in the design process are numerous, such as melanin, wood or thermoplastic. The finishes and colors vary as well. Your home has a rustic, chic or contemporary style? You'll find a model that fits perfectly. There are also several price ranges.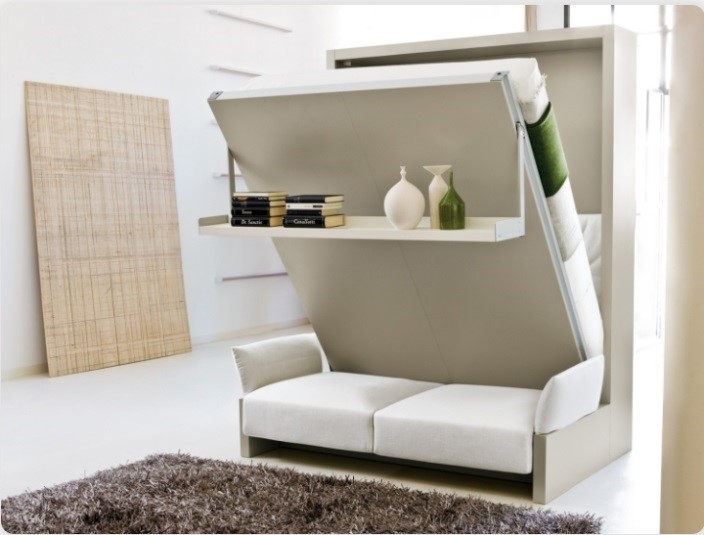 It Can Be Used in Other Ways
Wall bed designers use their ingenuity to design furniture that is much more than boxes and a mattress. For example, some have built-in lights, convenient shelves or some can be turned into a worktable. Others become a board that can allow you to hang travel photos or childrens' drawings.
It comes in different sizes
Some people are under the false impression that wall beds are small. However, like regular beds, they are available in different sizes and can therefore accommodate a small (single), medium (double), large (queen) or very large (king) mattress. However, it is important to note that the heavier the mattress, the more strength you will need to lift the mechanism.
So, do you think a murphy bed is right for you?