Perched in the mountains, the house offers breathtaking views of the canyons and the City of Angels. It was designed by American architect Richard Landry. The actor shares this opulent property with his wife Jennifer Flavin…  and probably some employees who ensure its maintenance! In 1990, they acquired the home, with its land area of 1.4 hectares and a manor of about 2000 m².
It is located in the Hidden Valley area, in a neighborhood filled with Hollywood stars.  Stallone's neighbors are none other than Denzel Washington, Justin Bieber, Mark Wahlberg, and Eddie Murphy.
Tons of Rooms
The house has eight bedrooms, a gym, a sauna, a cigar lounge, a projection room, a custom bar, an artists' studio and no less than 12 bathrooms! Several rooms deserve our attention such as: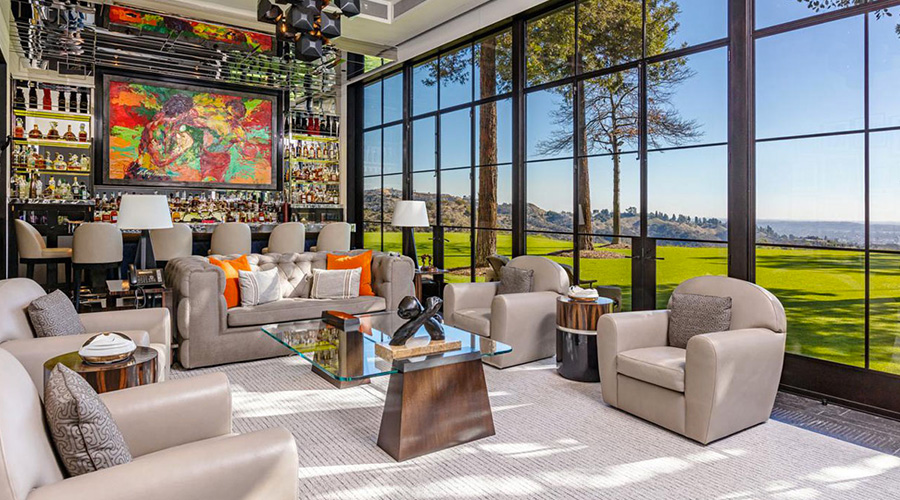 The lounge-bar where dozens of guests can be received without a problem thanks to the many comfortable seats. An entire wall is dedicated to alcohol bottles. At parties, the couple hires one or more employees to prepare cocktails and serve guests.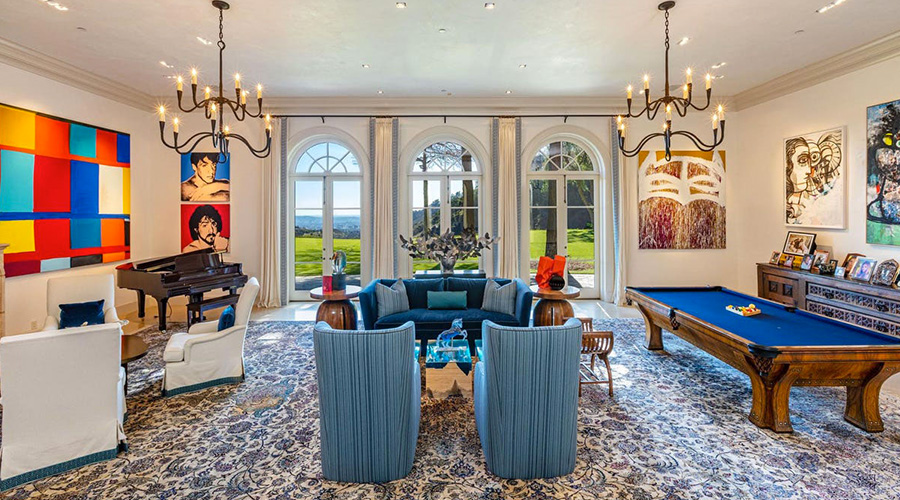 Also, the very cozy main lounge with its various amazing colors. Yellow, blue, green, and red create a 60s inspired décor.
The open concept kitchen and dining room has two islands to facilitate meal preparation. Marble and other noble materials are found in abundance in this room.
Throughout the residence, the ceilings are stunningly high, and a generous number of windows let in plenty of daylight.
Decor: Cinematographic Souvenirs
When looking at the photographs of the mansion's rooms, one cannot ignore the presence of collectibles that recall different periods of Sylvester Stallone's career.
One room that is used as an office is particularly beautiful. It is filled with sculptures and mythical items, such as the belt won by Rocky during a fight. Several other memorabilia also fill the library's shelves.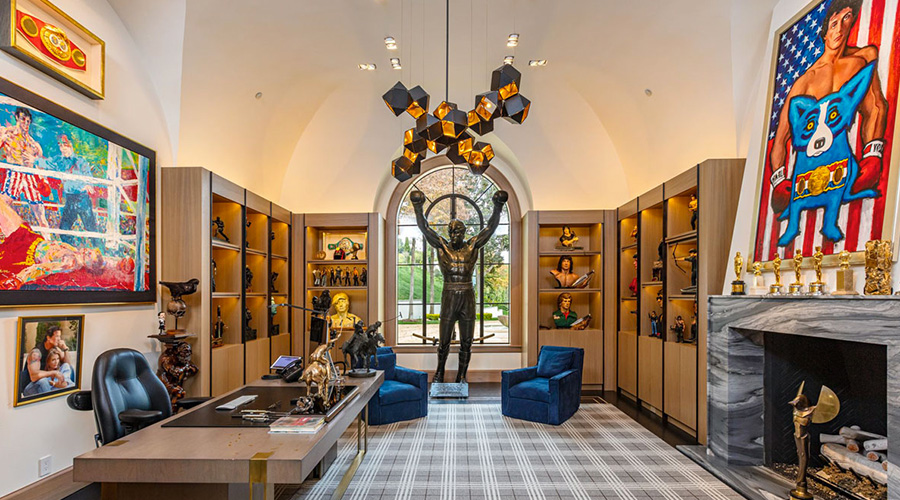 A Guest House and an Impressive Yard
The property also has a two-story guest house that is separate from the main residence in order to offer privacy to its occupants. It has two bedrooms and a huge service wing.
The yard features an Olympic-size infinity pool, a large playground, a spa, and a welcoming, sunny terrace. Golf enthusiasts will be delighted to learn that it even contains a small course.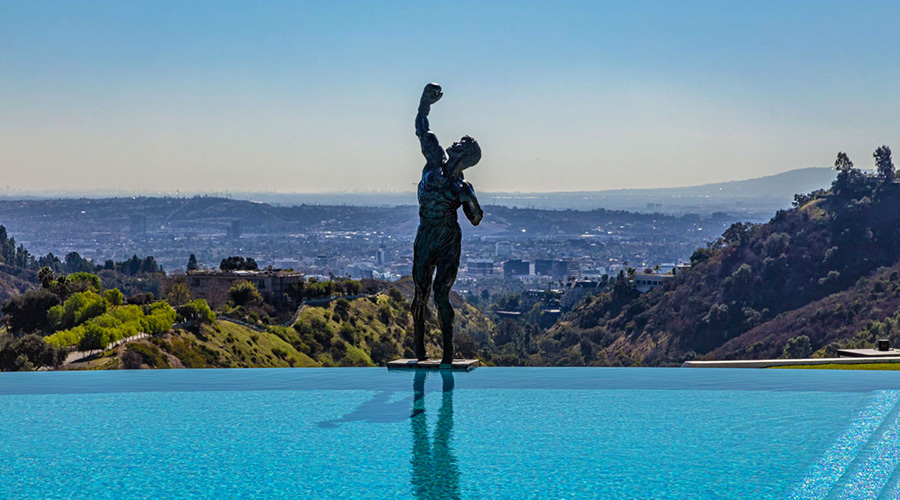 Sylvester and Jennifer decided to swap this Los Angeles mansion for a residence in Palm Beach, Florida, located by the sea. Since the mansion was put up for sale, several people have shown interest, including singer Adèle.