What are your childhood memories about wallpaper? Maybe you remember your grandmother's living room walls with gigantic pink and red roses. Perhaps you also remember wallpaper that buckled, peeled and yellowed.
Today, in addition to higher quality wallpaper, the choice of patterns and textures is endless. So what are the trends for 2013?
According to Chatelaine, there's a return to murals. This is an entire wall covered by a landscape or an image, such as a view of the earth taken from a space shuttle. They're ideal for giving depth to a room with less light or a lower ceiling, writes Josée Hivon (La Presse).
Graphic designs are also much sought after. They may recall the 1950s with their curves, squares or other geometric shapes, or take us back to the '70s with a little psychedelic element in the pattern. Vivid colours are trendy too. If you prefer more sober colours, black and white is very popular.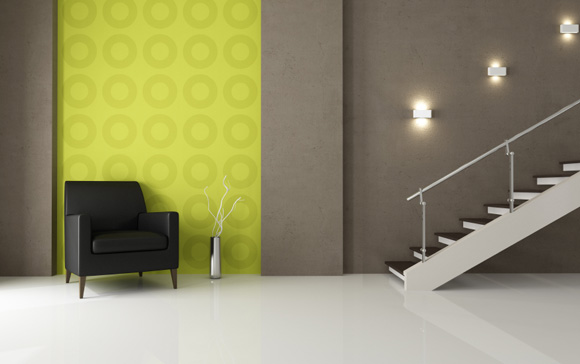 Wallpaper with the appearance of feline fur or crocodile skin is among the trends. It may even have raised patterns to make it seem more realistic. Colour-wise, natural hues create a chic atmosphere while original tones like red or blue pack more punch.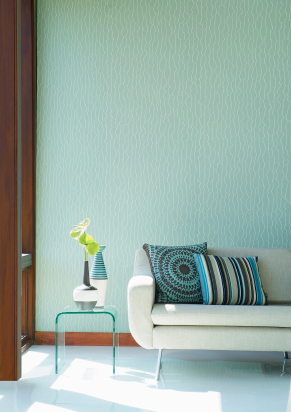 Traditional patterns like flowers and stripes are modernized by using updated colours. There are also plenty of metallic inserts in stripes, such as gold and silver. Paisley, the well-loved arabesque pattern, nearly timeless, is found in many catalogues in chic or in vibrant colours. The trend is to add inlays of mother of pearl or crystal.
What's really amazing is wallpaper with a padded appearance! Its three-dimensional aspect is very realistic and adds great effect to a headboard or on a door. You'll reach out your hand to make sure it's not an optical illusion.
Among patterns inspired by nature, wallpaper imitating silk adds lightness to a room, whereas wallpaper that simulates leather, stone or metal creates a more contemporary atmosphere. Bamboo is also represented and can be charming due to its natural and textured aspect.
Given all these possibilities, you'll be spoiled for choice—like a kid in a candy store.
References : Châtelaine ; La Presse
Photos: iStockphoto LP