Is your bathroom begging for a makeover? You dream about new ceramic walls, but the idea of long and tedious work turns you off. If that's the case, we've got good news for you.
There are panels that look like real tile but that are easy to install, so they're good for anyone—even DIYers! Except for moldings, no additional material needs to be purchased. A utility knife can cut the panels if adjustments are necessary. Easy as pie!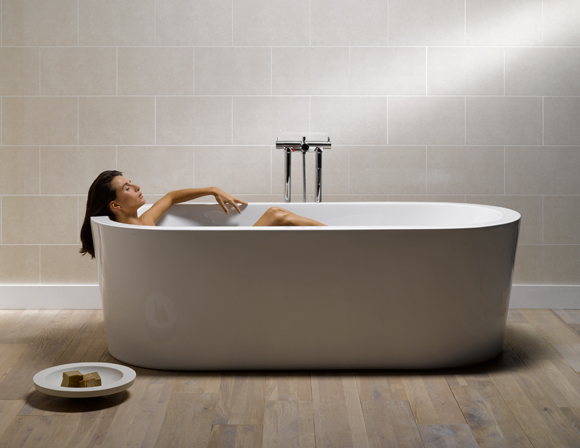 In addition, the walls on which you install the panels don't require any special preparation—no cleaning, plastering or sanding. To top it all off, there's no mortar and trowel. The joints already cut in the material simplify assembly of the panels, which is done by sliding the pieces together. The panels can also be assembled from any side. And they look like real tile!
The covering is made of PVC, it's waterproof and it's easy to clean with a damp cloth. It also retains its original colour. It can be used in all rooms of the house, even in places with high humidity like bathrooms, kitchens and garages. If you decide to use this type of wall covering in the shower however, a silicone seal is recommended.
Not only walls benefit from this covering: you can also install it on ceilings. This gives a totally different look, so you can create a more modern atmosphere. The material offers either the appearance of ceramic or of wood. The sky's the limit!
With a minimum of time and effort, this type of covering can completely change a wall, giving it the desired appearance of ceramic tile. So there's no more reason to postpone an update.

Dumalock wall covering is now available in Quebec at Rona hardware stores, according to Alexandra Perron (La Presse/ Le Soleil). They're manufactured by the Belgian company Dumaplast, which is rapidly expanding in Europe due to these unique, easy-to-assemble panels.
To date, we haven't found other suppliers in Quebec.
For more information, visit the Rona and Dumaplast websites. You'll find photos, information and a video to help you with installation.
Photos : Dumaplast. All rights reserved.