Velvet has been in style for many years now. Long considered an element of classic, traditional, and maximalist decor, velvet now has a prominent place in different types of design.
Any room in the house can now be adorned with this fabric, whether it be through accessories, furniture, or indow coverings. Here are some ideas to inspire you to use this beloved material.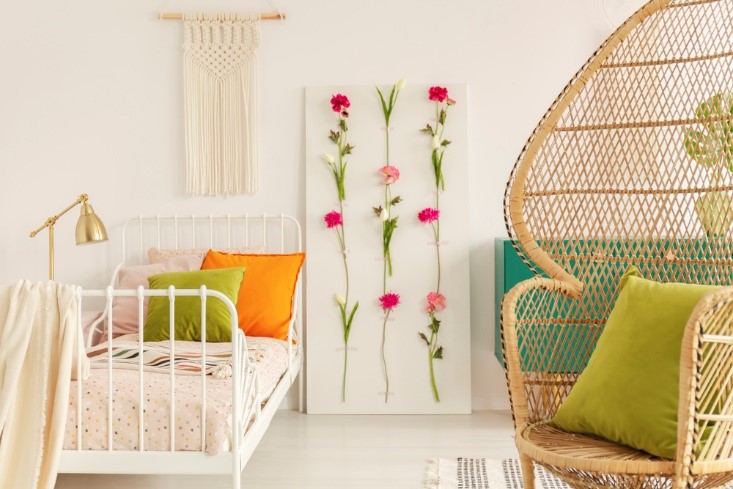 Why Do We Like It?
Velvet is a warm, cozy fabric that instantly provides a chic and refined look to any type of decor. It also adds a more feminine look and a touch of glamour to the room. In recent years, minimalist decor has been the trend, which is ideal for letting noble materials shine, such as marble, metals and of course, velvet. With its glossy appearance, velvet is a fabric that seems to reflect light. Instead of having a weighed down appearance, velvet curtains can create a brightening effect, especially if you choose a light color. Remember to hang the poles as close to the ceiling as possible, especially if you have standard height windows. It will maximize vertical space.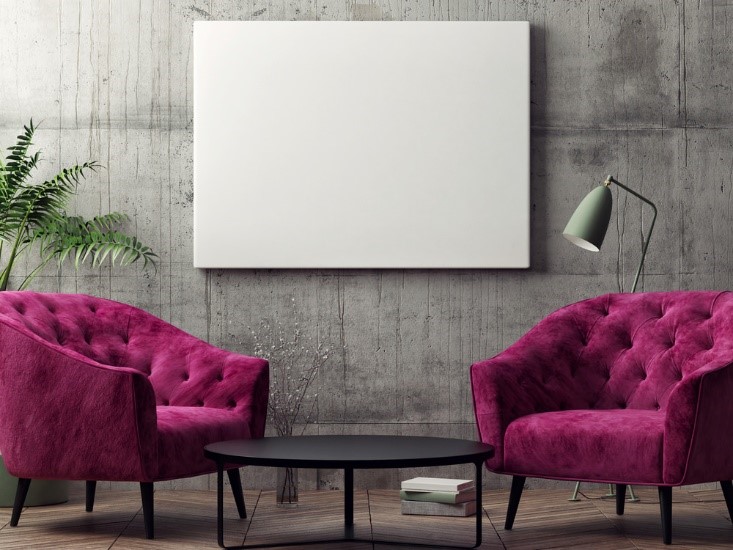 How Should You Integrate It?
Use it sparingly to avoid making your home look like an 18th century Parisian apartment. Choose only one velvet item. For example:
A sofa or armchair: Swapping out a regular piece of furniture for a velvet one is a very simple way to integrate the trend. Balance its luxurious side with more neutral and natural elements like wood tones and wicker. Or create a sophisticated and dramatic look by painting the walls a dark color, in harmony with your new piece of furniture.
The headboard: Add a velvet headboard to instantly create a warm look. Depending on its shape, it will create a traditional, modern, or eclectic design. Its pleasant, soft style is perfect for the bedroom.
Cushions or a throw: This is a great way to dive into the trend without breaking your budget. Several shops sell velvet throws or cushions of many different colors. For a trendy option, choose ochre yellow or navy blue!
Chairs: Velvet chairs are sure to create a dazzling effect for your dining room. Any table, whether wood, glass or plastic will be enhanced by velvet chairs. However, this isn't the best choice around sticky little fingers! Pro tip: Clean your velvet furniture using a mixture of soapy water and vinegar. It will make nasty stains disappear.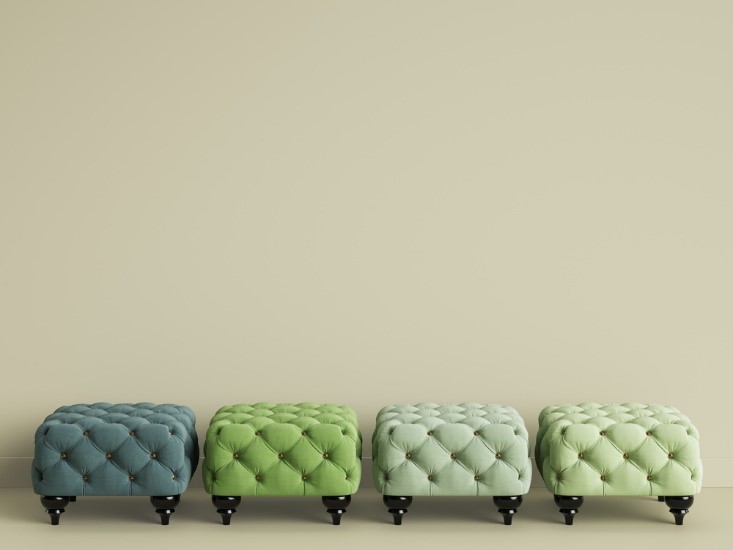 Velvet has gone through decades of fashion and trends which makes it a great investment for furniture or as a decorative element. Don't deny yourself the pleasure you deserve!