The idea is not to fall into clichés and to think more in terms of layout: You want your decorations to harmonize with the rest of your decor! These ideas will be sure to inspire you.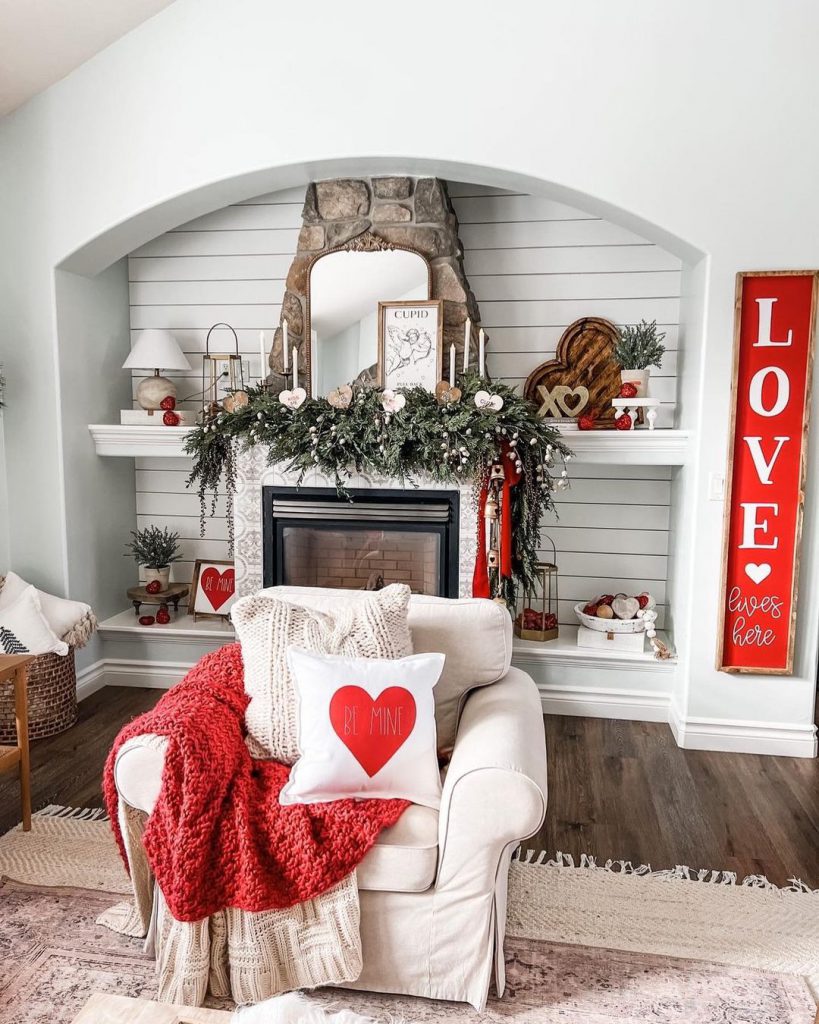 Magic and Warmth
There's a little holiday touch in this set-up and we love it! Those who never get enough of Christmas can mix these styles in a beautiful way. A green wreath and delicate wooden hearts as well as red elements such as the throw, cushions and signs will complete the overall look.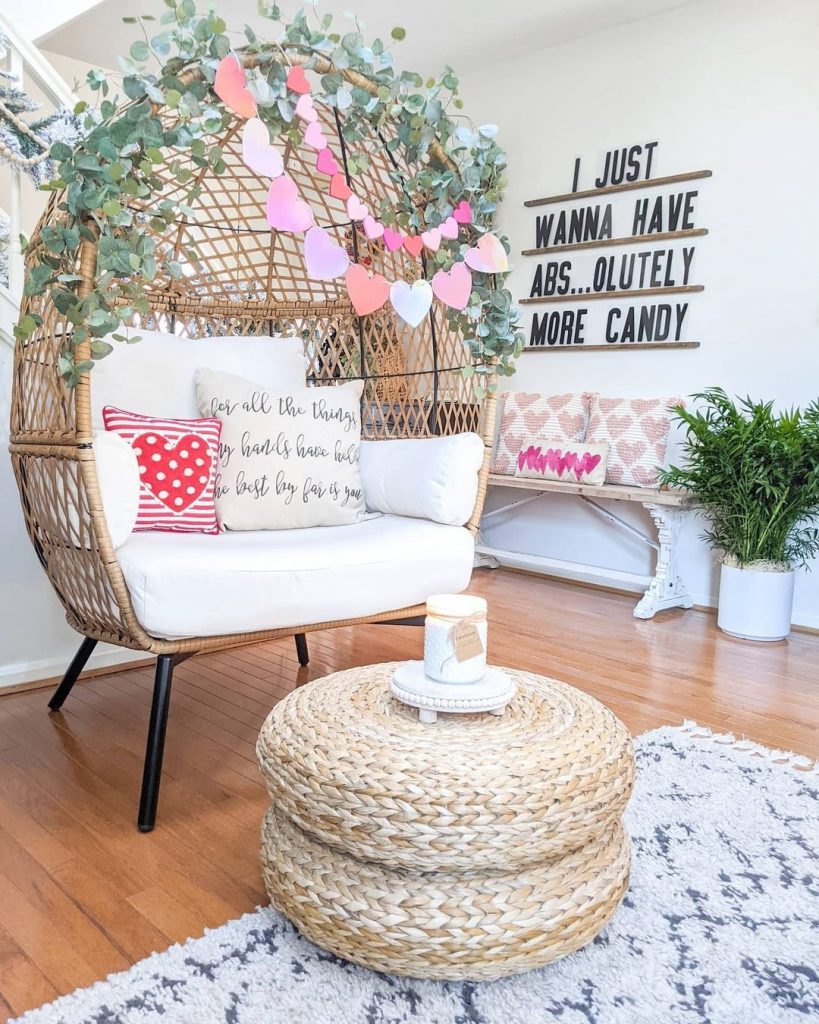 An Air of Spring
Valentine's Day may take place in the middle of winter, but inspires spring! The season of love is well represented in this set-up that mixes modern country with femininity. The one who created this decor changed very little of the original layout: only a garland and cushions with hearts were enough to create a Valentine's Day look.
A Centerpiece That Smells Like Paradise
This creation is perfect for decorating a dining room or living room table. It could also be placed on a piece of furniture. The idea is to plant tulips in pretty containers, then fill them with sweets and chocolates of all types of Valentine's Day colors.  If you find the end result bland, add items like pendants or signs.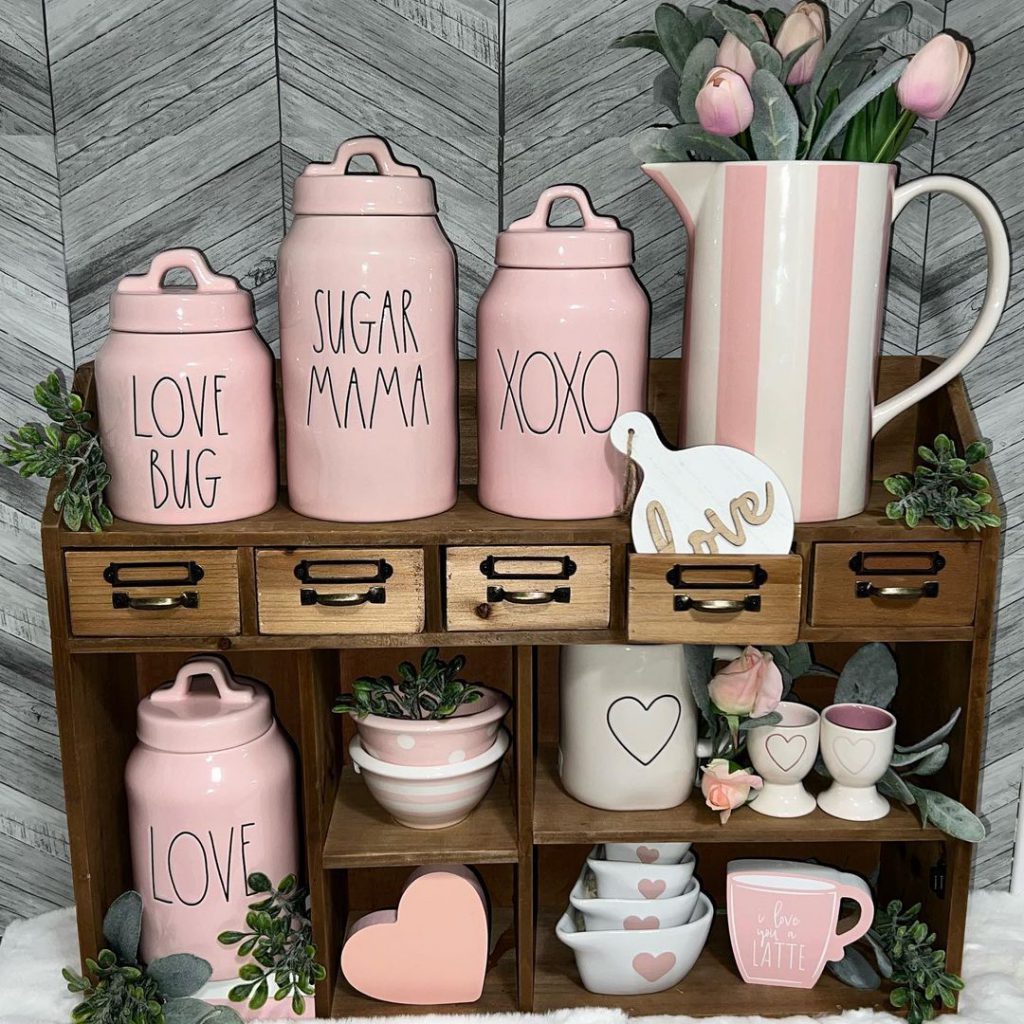 Old Rose in The Spotlight
This is a look you can keep when Valentine's Day is over. On sale or at antique shops, look for old jewelry boxes or wooden display cases. By adding porcelain, ceramic and a little greenery, you can create the perfect look! In this example, the items were used for a coffee corner.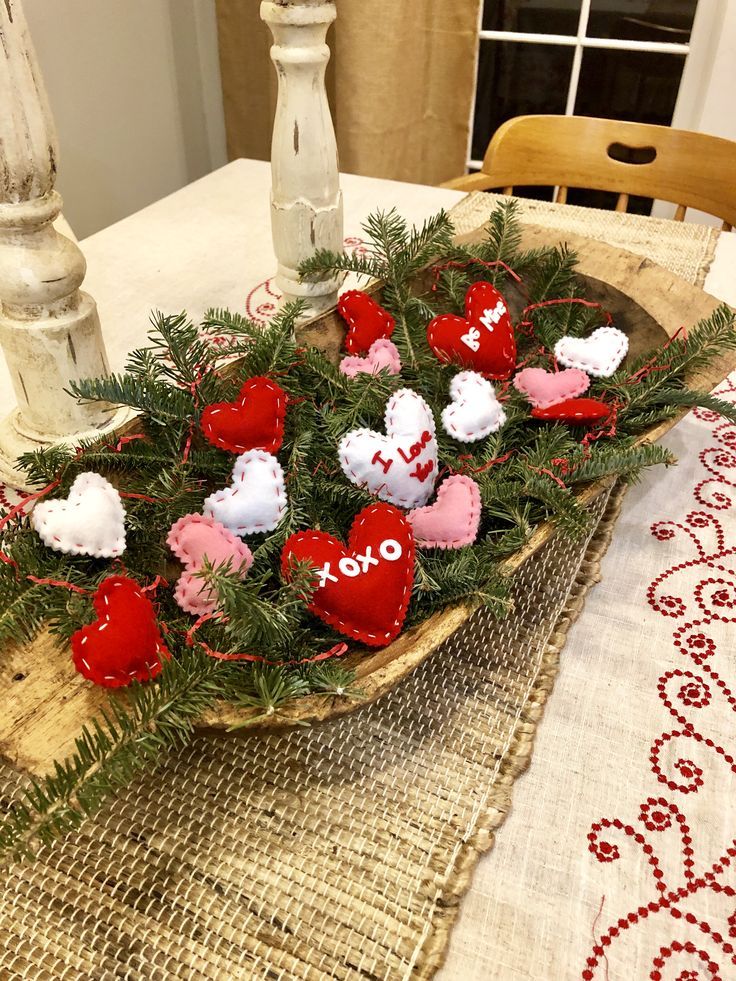 Sweet and Discreet
This idea is super easy to achieve! However, it doesn't look typically cliché. To recreate this centerpiece, choose a deep dish. The one in the picture is made of wood, but it can be made of black metal, stainless steel or a simple woven basket. Add freshly cut fir branches (for the smell!). Finish by adding small cushioned hearts (sold in big box stores) or homemade chocolates.
Feel free to bring the magic of Valentine's Day to the bedroom, kitchen, living room or bathroom!