New builds or major renovations are great opportunities to choose materials, appliances and furniture that will be as beautiful as they are practical. And it is very important to avoid regretting your choices!
It is disheartening to discover that a magnificent option turns out to be an extra chore on your list. That's why we are now sharing our list of the top 5 easiest materials to clean.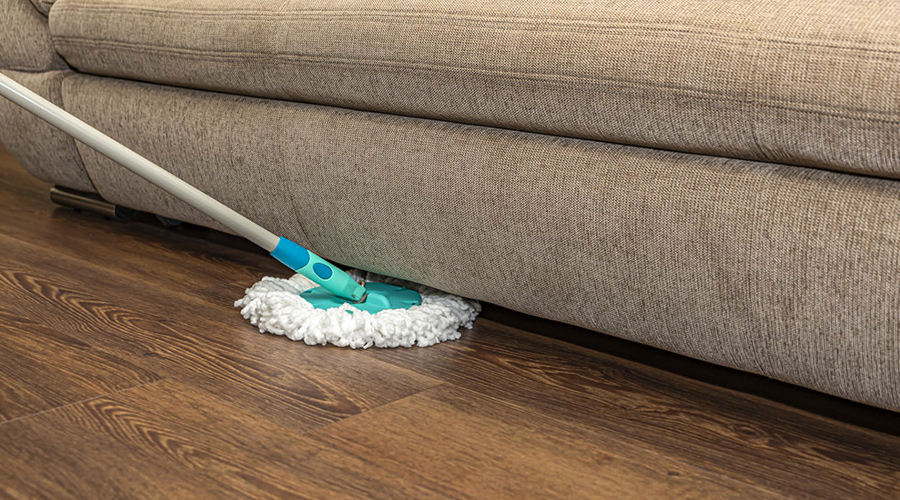 1 – Vinyl Floors
This type of material has come a long way! It is far from linoleum that swells and quickly wears out. Vinyl is now available in all types of prints and its visual quality is impressive. This type of flooring is exceptionally easy to maintain and a trick to space out vacuum sessions is to choose a textured pattern on which dirt is less apparent. Select wood or concrete imitation, for example.
2 – Non-Porous Ceramic
Before deciding on a type of ceramic, find out about its finish. High porosity will make cleaning more difficult. Instead, choose smooth ceramic. Also, by opting for white or light-colored grout, you are increasing your chances of it becoming gray or yellow over time. Long live black or grey grout!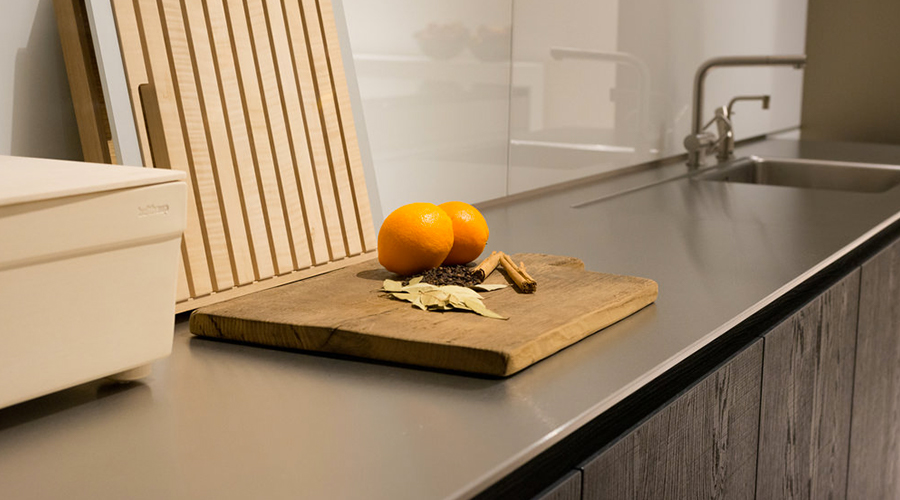 3 – Smudge Resistant Stainless Steel
More and more manufacturers are focusing on smudge resistant stainless steel technology. It must be said that, over time, homeowners get tired of finding trails of fingerprints in their homes. This smudge resistant material is perfect for appliances or kitchen countertops. And there is nothing more sanitary and original than a work surface of this kind!
4 – Matte Black Faucets
Tired of faucets getting dirty in the blink of an eye? In addition to being trendy, matte black faucets    seem to drastically space out cleaning sessions. However, they still have a small flaw: soap and toothpaste sometimes leave a white spot (or two!). Fortunately, these spots disappear by simply wiping them with a cloth.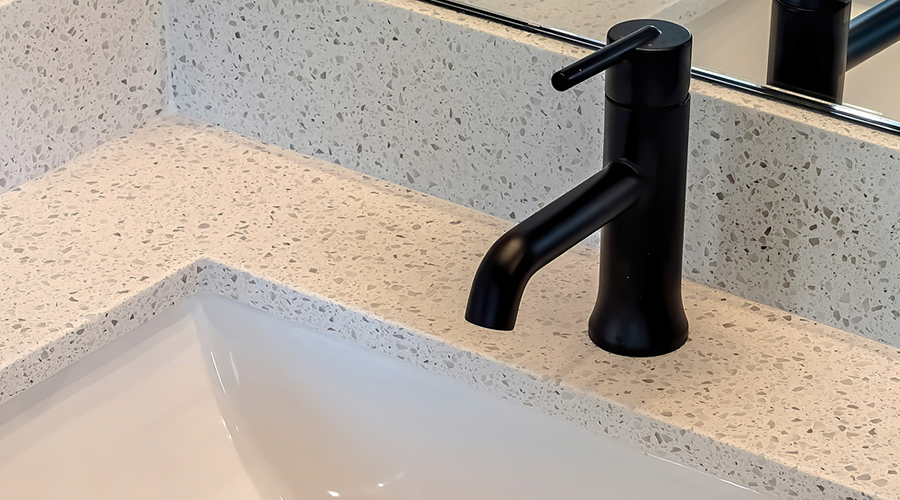 5 – Matte, Washable Paint
Here is a modern suggestion! Before, in the paint world, the choice of glossy or matte meant washable or non-washable… but that's a thing of the past! There are indeed matte AND washable options. They are perfect for applications on frequently touched surfaces and where a glossy finish isn't the most elegant choice.
Usually, we want to use gloss paint for doors, doorframes, and window frames. Matte washable paint could be used for the walls of the kitchen, bathroom, or children's rooms. No need to choose a less vibrant color with the hopes of concealing damages!
Happy renovating… and may cleanliness be with you!