Why Make Your Living Room A Place For Cocooning?
Within Nordic countries and homes following the Hygge trend, the cocooning style has become a way of life. Furniture and textures reinvent themselves by creating a cozy interior for family and friends to unite. It is also a way to protect yourself from negative outside energy. The idea is to create a friendly decor that combines both comfort and reassurance. Use different colors and materials, as well as essential furniture and decorative items.
Opt for Enveloping Materials
To warm the atmosphere of the house, there is nothing like soft, natural, and thick materials. Prefer wood, cotton or wool for a warm atmosphere. For the floor, add fiber or wool rugs and opt for velvet curtains. As with Scandinavian decor, place trendy large mesh plaids on the sofa and faux fur on the floor; it provides a feeling of comfort and warmth.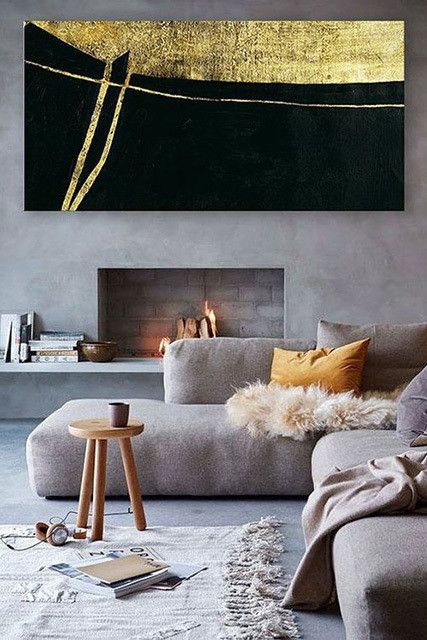 Choose Reassuring Colors
The overall atmosphere of a living room is created by its colors, so to feel as comfortable as possible, be sure to choose them carefully. Ideally, choose light, soothing shades such as beige, light pink or lizard grey. Play with monochrome colors and combine tones and materials of Scandinavian style. To enhance the decor, place a few vibrant tones using cushions or plaid, which is ideal for brightening up a room.
Adapt Your Lighting
Lighting is key for a cozy décor, and to create a calm atmosphere, it is essential to choose your light fixtures wisely. Avoid white lights and choose multiple light sources instead. Identify different areas of activity such as the meal area, the reading corner and the work space. Have fun using shadows throughout the room to point out an object or to hide a certain area. Use natural light during the day, and alternate between hanging lights, table lamps and lampposts in the evening. Lastly, don't hesitate to light a few candles for a truly cozy decor.
Put the Focus on Your Fireplace
To perfect a warm living room atmosphere, the best idea is to put the focus on your fireplace. Simply for decor, extra heating, or main heating, the presence of fire brings both warmth and comfort. Whether it has a modern, classic or Scandinavian style, make your fireplace the focal point and decorate around this masterpiece. Place a mirror, a wooden animal head or a painting above it and be sure to check out one of Quebec City's unique shops.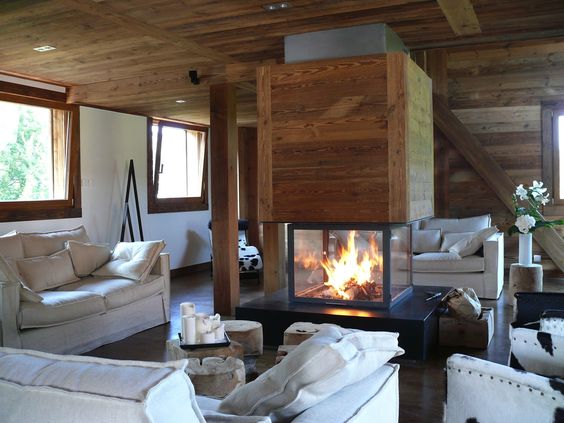 Don't Forget Essential Accessories
Get your living room ready for facing the winter at home. In addition to adding seating; sofas, armchairs, and beanbags; Place cushions and plaid for added softness. Collect wool or faux fur rugs, place weaving on the macramé wall and opt for thick curtains on windows and doors. Don't forget to add candles or a few garlands to create an even more pleasant living room atmosphere in the evening.
It only takes a few items to create a warm and cozy atmosphere in your living room!