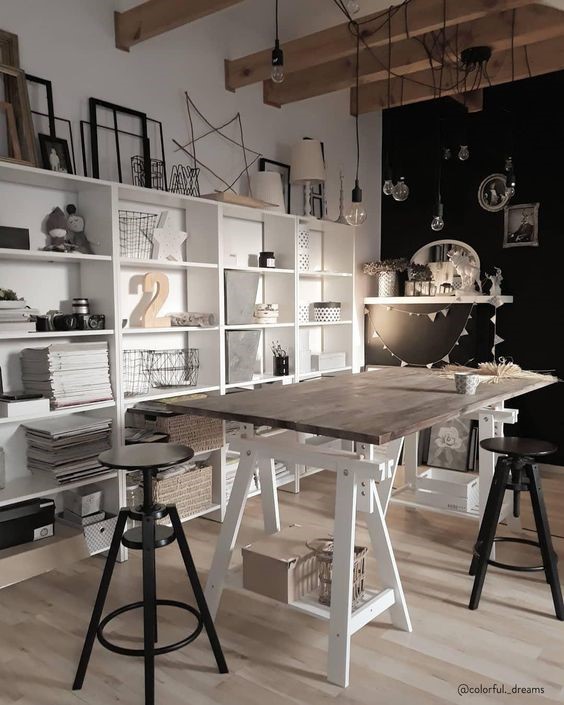 Define Your Needs
You need to work from home, but your house doesn't have a dedicated office space? Don't worry, there are easy ways to make the most of your workspace:
Ask yourself the right questions: What type of workspace would be optimal? What type of equipment will you need: desk, chair, electrical outlets, Internet connection…
 Adapt the spaces you do have, such as a guest room, a converted closet, a space under the stairs, a corner of the bedroom or simply a table in the kitchen or in the living room.
Depending on your profession and lifestyle, it is up to you to find the best possible solution.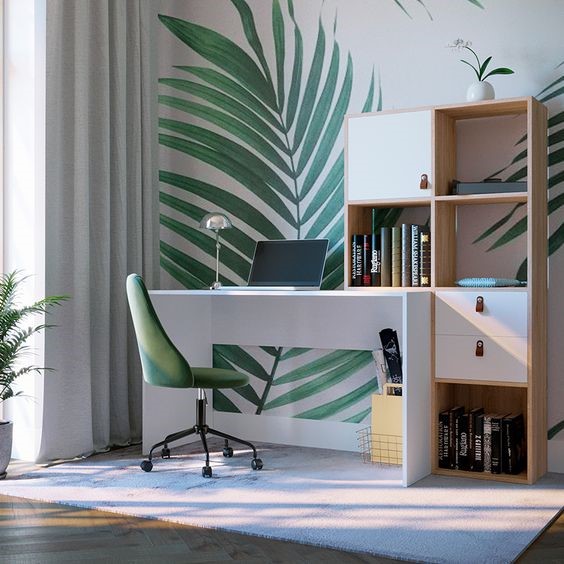 Delineate Your Workspace
It is ideal to separate your family life from your professional life by working in a separate room. However, if this is not possible, it is then essential to delineate your work area:
Opt for a lightweight, movable partition,
Choose practical and warm elements, such as a rod and curtains,
For a permanent workspace, set up a glass wall system, it is both functional and very trendy,
To make your workspace more visually appealing, paint the walls or install wallpaper,
Use the floor to create boundaries by changing it to vinyl coating, PVC or tile, or you can simply place a carpet on the floor of your workspace,
Investing in a platform is also a clever solution to delineate your workspace. A few refurbished palettes are enough to transform your interior and add volume.
To feel comfortable and work effectively, don't hesitate to stage your home!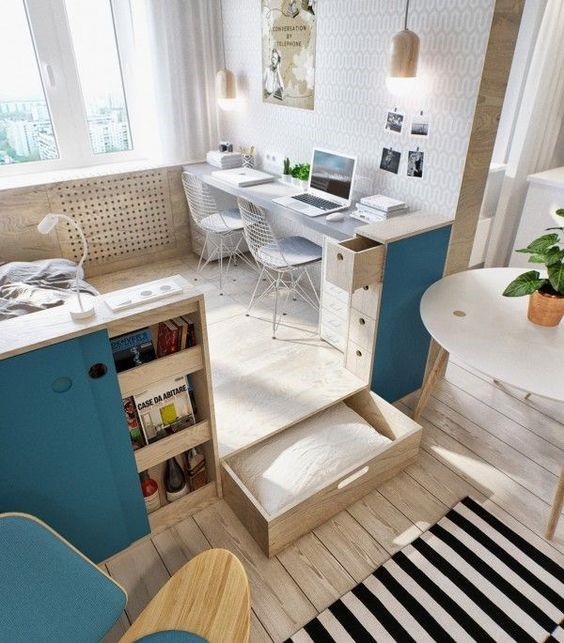 Choose Functional Furniture
There's nothing like a comfortable space to make work enjoyable. Since you will need to spend several hours a day in this area, here is what you will need to do:
Place the desk near a window to take advantage of natural lighting,
Optimize and use the space you have, such as the corner of a room or the space under the stairs,
Set your desk to the proper height and choose an ergonomic chair for good back position,
Place storage at your fingertips,
Adapt your lighting using a desk lamp,
Plan for all necessary equipment: computer, phone, printer, paper, trash bin, pencils…
If your space is small, use wall suspensions for organization; working from home requires rigor.
Add Your Personal Touch
When everything is in place; work area, furniture, lighting… add a few personal touches that will make you feel good and work effectively.
Add color to a wall or on the floor; blue or green promote concentration,
Opt for accessories that match your style and follow an aesthetic; chic, pepsi or retro,
Add personal items such as family photos,
Add a mirror to your workspace; it will enlarge it and add brightness,
Place a few plants on your desk; they increase productivity and promote well-being. They are also an excellent decorative element.
It only takes a few tricks to create a pleasant and functional workspace.