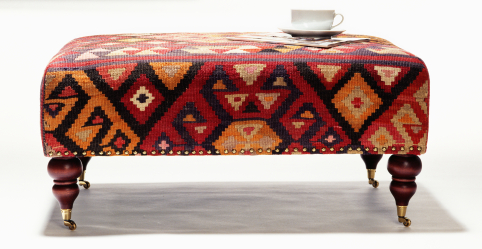 The first picture that comes to mind is the Moroccan pouf. Stars, colours, leather—Moroccan poufs add an exotic touch to your decor.
A bit of history.
According to the Grand Robert, the word pouf first appeared in 1458. The word is an onomatopoeia that evokes a fall. The modern definition of pouf is "A large firm cushion used as a low seat or footstool" (Canadian Oxford Dictionary). The ones with legs are generally called ottomans or footstools. The definition dating from 1829 might be more appropriate for today: "A large, low stool, generally cylindrical, and covered with thick upholstery."
Wikipedia has another definition that evokes the Peace and Love era: seats made up of a bag filled with small expanded polystyrene beads, designed to conform to the shape of the person sitting in it."
The following quotes provide an interesting picture of how poufs are used.
« Les uns, assis sur des poufs, feuilletaient des albums ouverts sur les genoux; d'autres étaient accroupis par terre … ». Alain-Fournier, Le Grand Meaulnes, I, XIV. Le Grand Robert.
« Elle s'assit et disposa des coussins derrière elle, tandis que le chien s'étendait sur un pouf aux pieds de sa maîtresse. » J. Green, Adrienne Mesurat. I. XIII. Le Grand Robert.
« Elle s'était assise sur un pouf blanc, sorte de siège capitonné bas et large (…) » É. Ajar (R. Gary), l'Angoisse du roi Salomon, p. 47. Le Grand Robert.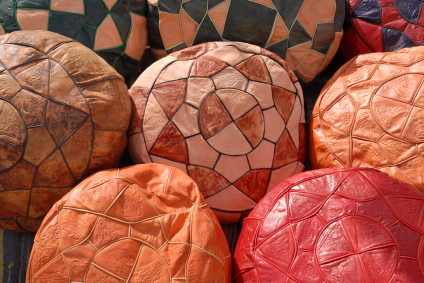 Wikipedia also points out that there are two other main purposes: comfort and function. It allows the seated person to rest their feet upon it, supporting their legs at a mostly horizontal level or is used to support a person's feet so that they don't touch the floor.
We can also add that the pouf has been adapted to the modern world by accompanying rocking chairs on beads because the base follows the back and forth movement of the chairs.
What about poufs that can be used to store things? Add wheels to them and they can be easily moved.
With a flat surface, they can also be used as coffee tables.
Meditation poufs have more exotic names: traditional Zafu, round Zafu, also known as a Rondo. Zafu is a Japanese word that designates a Chinese cushion.
The Rondo is round like a cylinder. The Zafu is also round, but the pleated sides expand to resemble a big biscuit that you sit on. Since meditators mainly look for natural materials, the Rondo can be filled with kapok, pelts or buckwheat hulls.
We obtained our information from the Yogimag website. It describes the steps so that you can make your own Zafu.
Wikipedia also has another unusual definition of pouf, a young web star in Paris! If you know anyone in Paris, you can always check with them.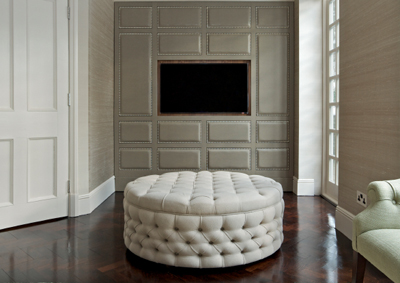 Sources:
Yogimag website
Wikipedia