It was in 2017, following her separation with Brad Pitt, that the movie star acquired this spectacular property. She spent nearly $25 million to get her hands on this jewel that was built back in 1913.
However, despite its great value and elegance, its style is not for everyone! The decor is somewhat aristocratic and old-fashioned. See for yourself!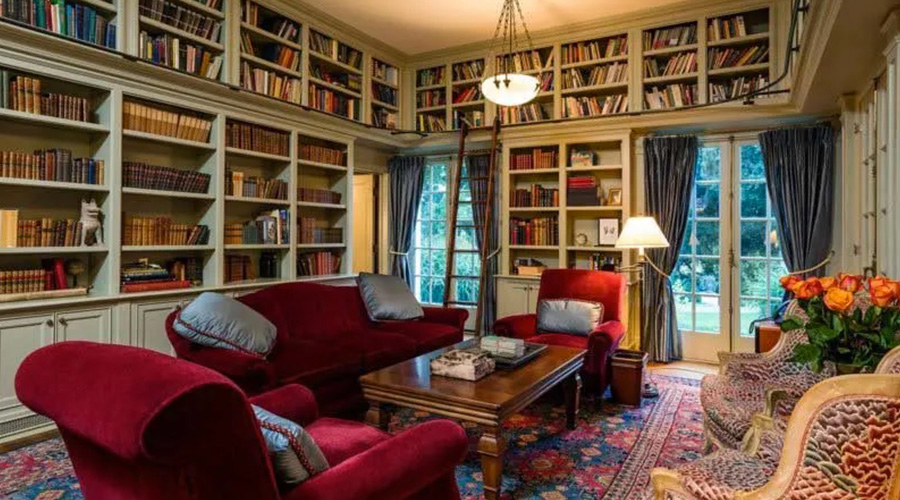 Hello, Baroque
Located in Los Feliz, California, the property sits on a huge 2.1-acre lot in the luxurious and secluded neighborhood of Laughlin Park. As for the mansion, it spreads over 11,000 square feet. It formerly belonged to director Cecil B. DeMille when Angelina Jolie chose to buy it. She kept its original baroque decor, recognizable by its loaded rooms and dark colors. Angie's home may not please those who enjoy simple interiors.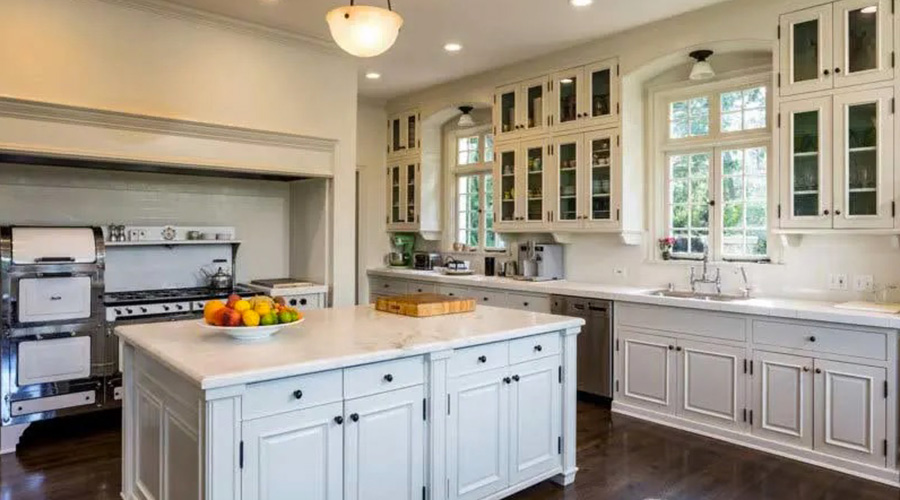 Intentional Layout
Fun fact: her home has more bathrooms than bedrooms! Throughout the entire property, there are 6 bedrooms and 10 bathrooms. It is certainly perfect for a mother of 6; no one needs to wait their turn for the bathroom!
The lobby is particularly graceful with its impressive, curved staircase. The abundance of neutral-colored walls and their arched glass doors is one of the most interesting elements of architecture in this home, especially in one of the living rooms where you can enjoy a view of the garden.
The reception-style dining room is also worth visiting, with its warm wooden walls and chairs that are both luxurious and cozy. As for the kitchen, it seems less busy than the rest of the house. Soft beige is the dominant color of choice and the pale marble countertops provide a more peaceful ambiance.
Throughout the house, large colorful carpets with various patterns mark the decor.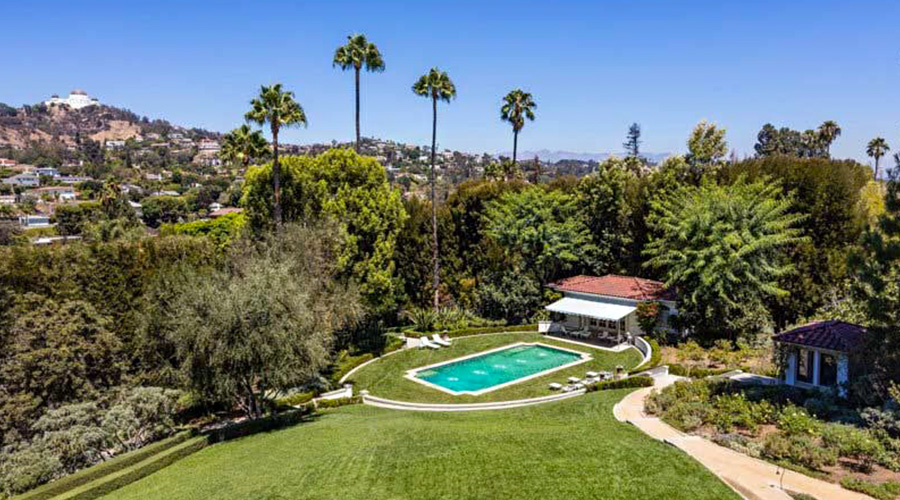 A Heavenly Exterior
One of the greatest parts of Angie's house is its panoramic view of the Pacific Ocean. The home's exterior is also a fan-favorite with its gigantic swimming pool, vast gardens, and splendid water fountains. It also holds a small studio apartment surrounded by trees to welcome guests for a night or a longer stay.
In an interview, Angelina Jolie mentioned that she absolutely loves this home, especially because there are no entertainment rooms (to keep children away from screens!) and it is surrounded by nature. She enjoys going for walks with her children in the various wooded trails nearby.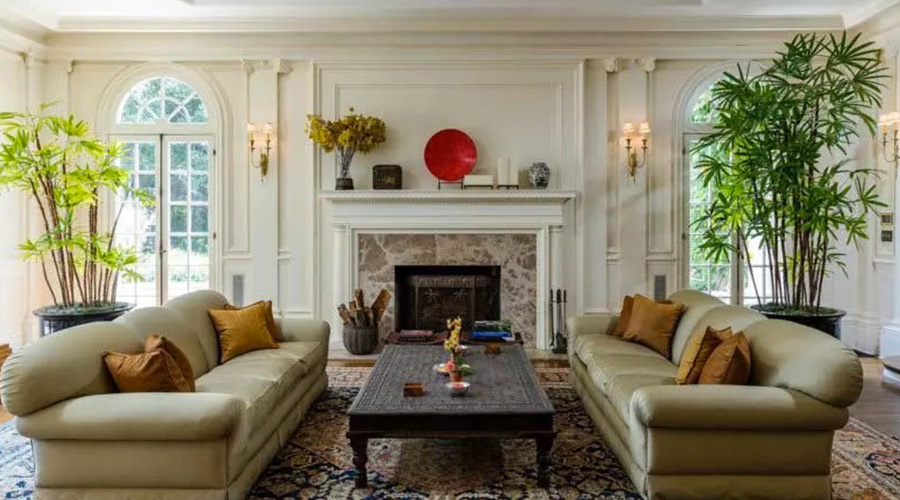 What do you think of the actress' mansion?