Have you heard of stainless steel swimming pools and spas? Luxurious, hygienic, and durable, this type of pool has many advantages.
Stainless steel swimming pools and spas have recently made their appearance in Canada and the United States. However, in Europe, they are well-known, especially in municipal and public areas and among wealthy individuals.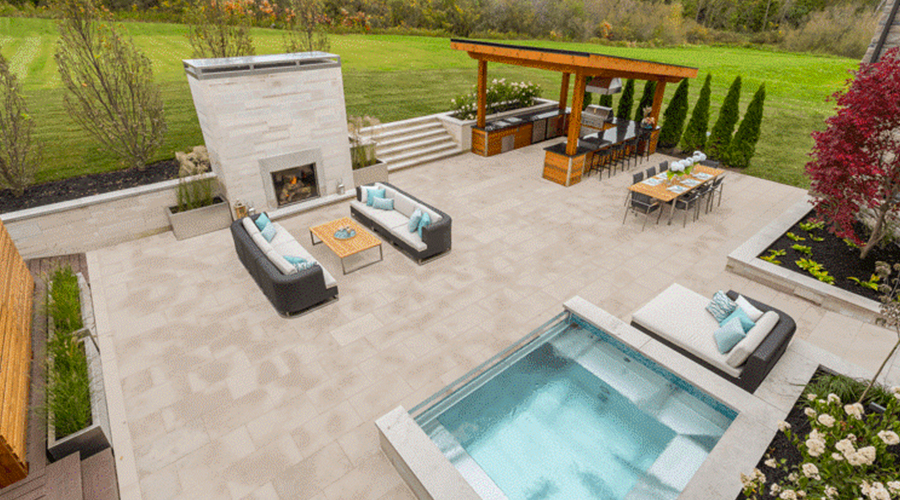 A Unique Style
Stainless steel provides a minimalist, chic, and contemporary style to any type of landscaping. It gives the impression of clear, blue water, which definitely turns heads. Furthermore, water valves and skimmers will not turn yellow over time compared to their plastic counterparts. Stainless-steel pools and spas are beautiful… and they will stay that way!
A Little More Environmentally Friendly
Naturally, any pool or spa requires energy and resources. However, some options are more environmentally friendly than others. This is the case with stainless steel pools! Stainless steel is a 100% recyclable product, unlike pool liners and concrete. Pools and spas made of stainless steel also require less use of polluting chemicals since bacteria does not stick to non-porous walls.
Practicality
One of the reasons why stainless steel is increasingly popular in public spas and swimming pools is its hygiene aspect. Bacteria does not stick to the walls, which makes it is easier to keep the water clean and prohibits the formation of algae. Stainless steel is also frost resistant, which is ideal for outdoor pools that need to endure Quebec's cold winter months. These types of pools are also light and self-supporting, and installation is quick and easy.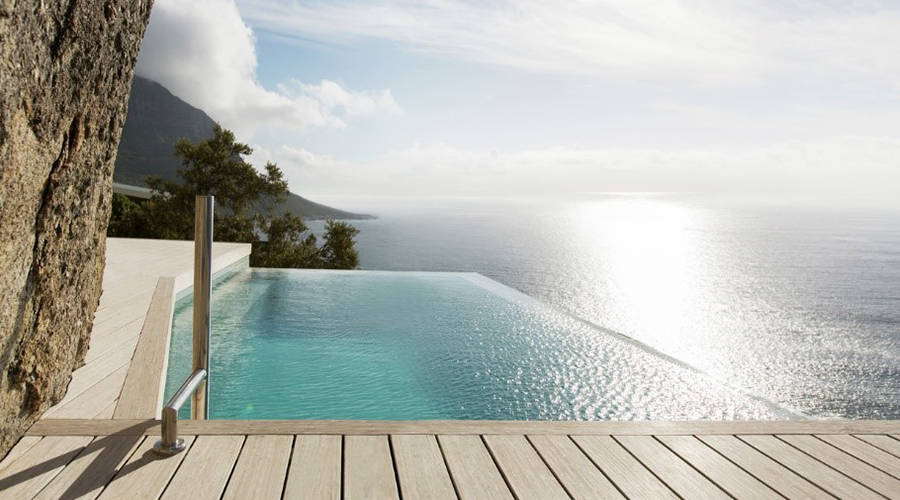 Tailored to Your Needs
Stainless steel pools can take on any shape. This means that no matter your type of land, project, or surroundings, installing this type of swimming pool or spa is almost always possible. Some Quebec companies even offer the possibility of adding practical features to their pools, such as molded benches, built-in stairs, or ramps. It is even possible to add new features over the years, simply by welding them into the existing basin.
A Luxurious and More Expensive Product
Naturally, choosing stainless steel for a swimming pool or spa requires a larger budget than choosing a traditional concrete or lined pool. In fact, its price is its only downside! It is still a niche product, but it will allow you to save on maintenance and will last longer. In fact, stainless steel pools can remain beautiful for many years. There is no painting to be redone and no liner to be changed, which, in time, will generate even more savings. Although, this type of maintenance is mainly carried out with municipal swimming pools and spas that require frequent renovation.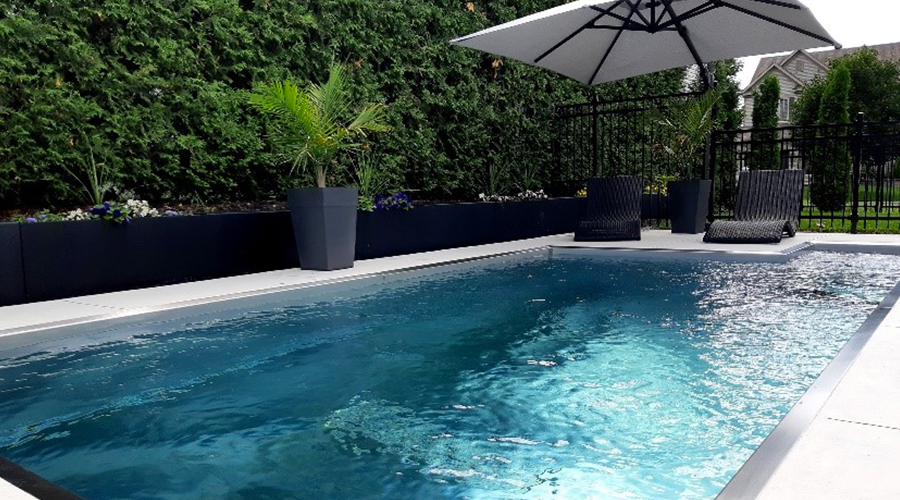 In the end, stainless steel pools should be considered an investment and long-term project. A stainless steel swimming pool or spa will enhance your yard and help you save on energy and maintenance.