Don't think you have enough room for a home office? You could be wrong!
With a little creativity, you can definitely have your own home office. Here are some ideas!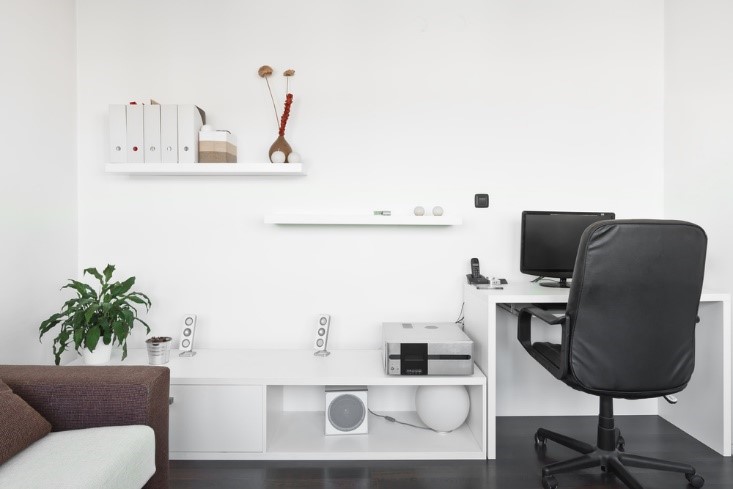 In The Living Room
Move your furniture around to create different looks. For example, you can place your desk behind the couch with a console-style table, and add a lamp, a basket for storing paperwork, and a work chair. Another popular idea is to delineate the office area using a partition, like a bookshelf. The idea is to be able to forget about work when the workday is over. Secretary-type furniture and cabinets are great options: when you close them up, the living room regains its recreational vocation. You can also add a desk that acts as an extension of the TV stand. This type of set up looks great in modern style homes.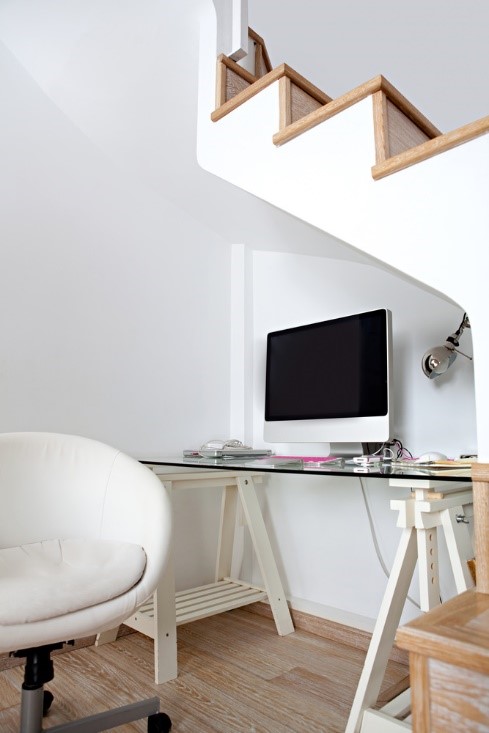 Under The Stairs
Several types of homes have storage space under the stairs. You could remove the door – and even open the entire wall – to create an alcove large enough to fit a chair and shelf, or furniture, for a laptop. If space permits, you could keep the partition and hide the office space: once the door is closed, no one will know that it's your office.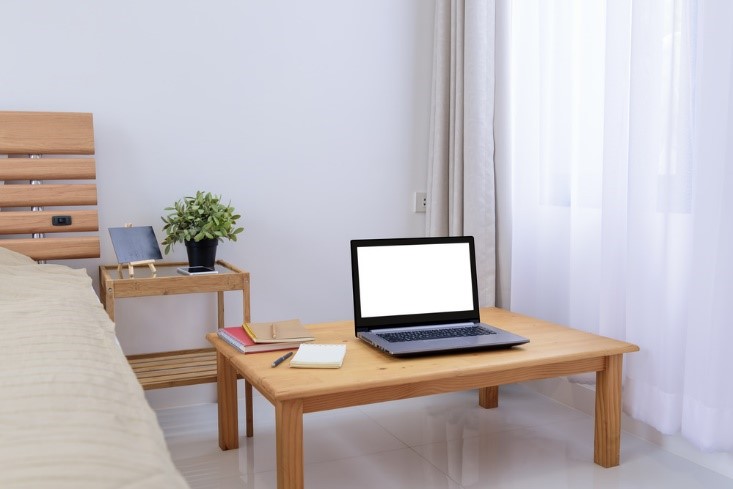 In The Bedroom
To promote better sleep, it isn't recommended to have screens in your bedroom. But it is still a place to consider when looking to create a home office. You can use a folding shelf that doesn't take up any space once it is folded up. Or you can use your makeup vanity in two different ways. Although it isn't very ergonomic, a coffee table can also do the job.
If your closet is not being used, or if it acts a storage area, it can also be made into a home office. You can remove the doors to open the area and add storage for your printer and other work items. A corner desk is another ingenious solution to optimize limited bedroom space.
Anywhere!
You can also find wooden shelves that are made to hang from the balcony. With a stand to set up your cell phone or tablet during online meetings, you'll have an inspiring and convenient corner for working outdoors! Another similar solution is furniture directly mounted on the wall. In this case, the shelf acts as a workspace, and storage space is designed vertically.
As you can see, many options are available! Stay inspired.