If 29% of Quebecers who are on the verge of selling their home or who have already sold it to a new owner didn't know the various mortgage loan options available in 2010, the percentage decreased to 6% in 2011. This means that Quebecers are now better able to make enlightened choices in terms of mortgage investment.
These findings were published in the last TD Canada Trust report on experienced home buyers.
The second indicator that Quebecers are gaining status as real estate investors: 21% explain that the possibility of making a wise business investment guided their decision to buy a new home, up 8% over the 2010 rate.
Third indicator: those who planned to sell their home intended to insist on the asking price and even increase it. The rate increased from 71% in 2010 to 80% in 2011. We see that Quebecers have matured as real estate investors.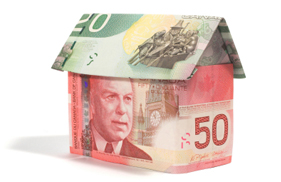 Also, 42% of owners didn't want to sell their current property, even if they were about to buy a second one, because they plan to use it for a new purpose: rental property.
However, 55% of experienced buyers were thinking of asking for a home equity line of credit (HELOC) to acquire their new property.
Three out of four Quebecers confirm that they contracted a mortgage loan to buy their first house while 81% report that they will take the same steps to acquire their new residence.
Also, one out of four Quebecers plan to transfer the balance and terms and conditions of the mortgage loan to their new residence, while 19% plan to tout them as an advantage when they sell.
Two thirds of experienced buyers were aiming for a bigger, more luxurious property. If the price they could pay on their first purchase affected the type of property they could buy, they intended to be more firm about the second property.
Other factors that could influence the owner's choice for a new property include the number of bedrooms (35%), the aspect of the property (30%), the landscaping (29%) and the presence of a garage or a driveway with a canopy (29%).
Here are the comments by TD Canada Trust.
"If you don't like the landscaping or certain esthetic features of your home, renovating could be a more practical option to save the hassles and expense of moving. A home equity line of credit will enable you to use the value of your home to finance renovations. Also, if you decide to sell one day, these renovations could increase the resale value of your home.
People should keep in mind that if they aspire to sell at a higher price than they're asked, they should also expect to pay more than the asking price for their new home."
The survey was conducted among 1025 people at the end of last summer. All participants had purchased a residence that wasn't their primary property in the last 24 months or plan to do so in the next 24 months.