When you're considering selling your home or simply maximizing its long-term value, profitable renovations are a crucial step. Knowing which renovations to undertake can mean the difference between a slight improvement and a major transformation in the value of your home. In this article, discover the renovations to prioritize to increase the value of your home and attract the attention of potential buyers.
The Kitchen: A Key Area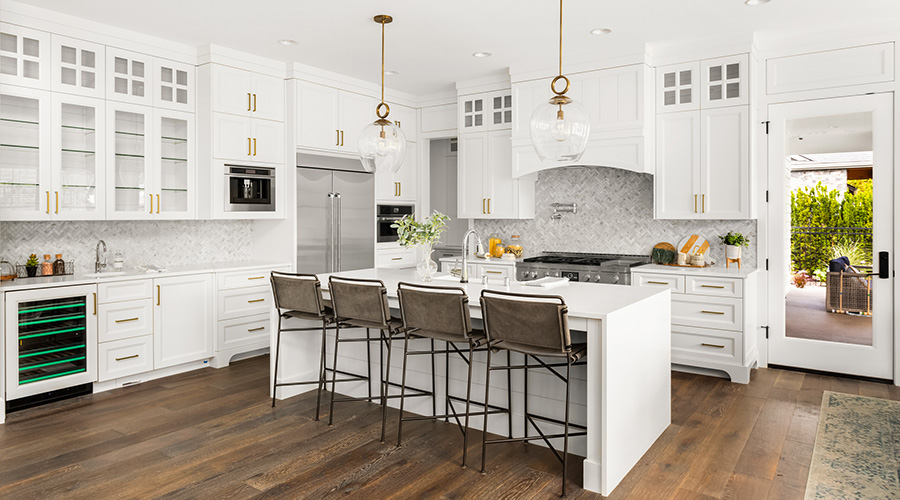 When potential buyers visit a home, the kitchen is often one of the first rooms they look at. A modern and functional kitchen can do wonders for the perceived value of your property. Investing in new appliances, granite countertops, stylish cabinets, and clever storage solutions can quickly transform this room into an attractive and functional space.
The Bathroom: Another Major Asset
Just like the kitchen, bathrooms are key spaces that can significantly influence the value of your home. An updated bathroom with modern tiles, high-end amenities, and proper lighting can add a touch of luxury to your property. Adding a beautiful backsplash, changing the counter, taps, and handles for more a modern style will make all the difference.
Insulation: A Smart Investment
Besides aesthetics, energy efficiency is an important aspect for many buyers. Improving your home's insulation by adding adequate insulation to the walls, the attic and the floors can not only reduce heating and cooling costs, but also make your home more appealing to environmentally conscious and energy-saving buyers.
Windows and Doors: Combining Aesthetics and Performance
Windows and doors have a huge impact on the exterior appearance of your home and its energy efficiency. Choose modern, energy-efficient windows and doors that will enhance aesthetics while helping to keep the interior temperature stable.
Landscaping: A Memorable First Impression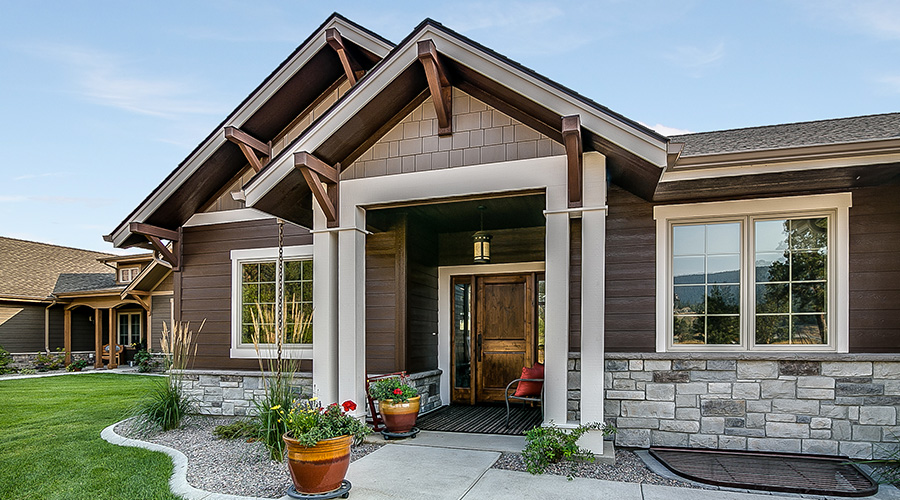 The exterior of your home is the first thing buyers see. Proper landscaping, an inviting entrance, and a freshly painted façade can instantly increase the perceived value of your home. Why not also add beautiful colors and a variety of plants and flowers?
Plumbing and Electricity: A Solid Foundation
Before undertaking aesthetic renovations, make sure your home's plumbing and electrical systems are in good condition. Buyers appreciate reliable, standard-compliant systems, which can build confidence and increase the value of your home.
By prioritizing the right renovations and working with qualified professionals, you can significantly increase the value of your home while making it more attractive to potential buyers. Investing in the kitchen, bathroom, insulation, windows, and doors, as well as landscaping, can have a significant impact.
When considering renovating a property, keep in mind that the balance between aesthetics, functionality and energy efficiency is essential to achieve the best results. Start planning your renovations now to showcase the hidden potential of your home.