At last! We can now unwind and enjoy the beautiful warm summer evenings. Time to head for the patio or terrace. Maybe you are just about to set it up? Or perhaps you wish to change the way it looks? Here are some ideas that will surely inspire you. The Holy Grail of recreational spaces is the convivial atmosphere they evoke. Remember, the space you are about to set up is the ideal area to relax and entertain. Here, you can decompress, alone, amongst family members or friends. Everything needs to be light, warm and easygoing.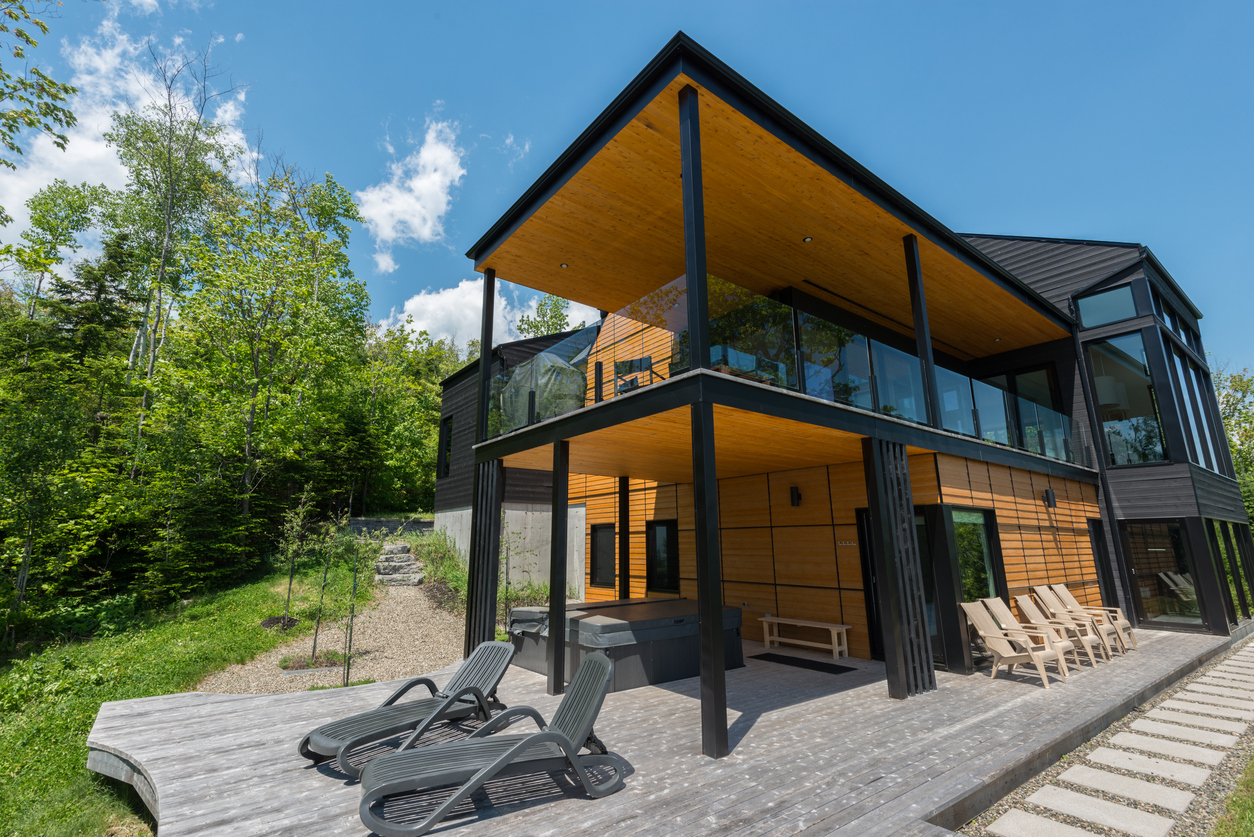 The lounge style is always very popular. You can find designer furniture usually made of polyethylene, chic umbrellas, copper or silver accents, metal lanterns, refined lighting and a flashy decor. The fancy bar is never too far away.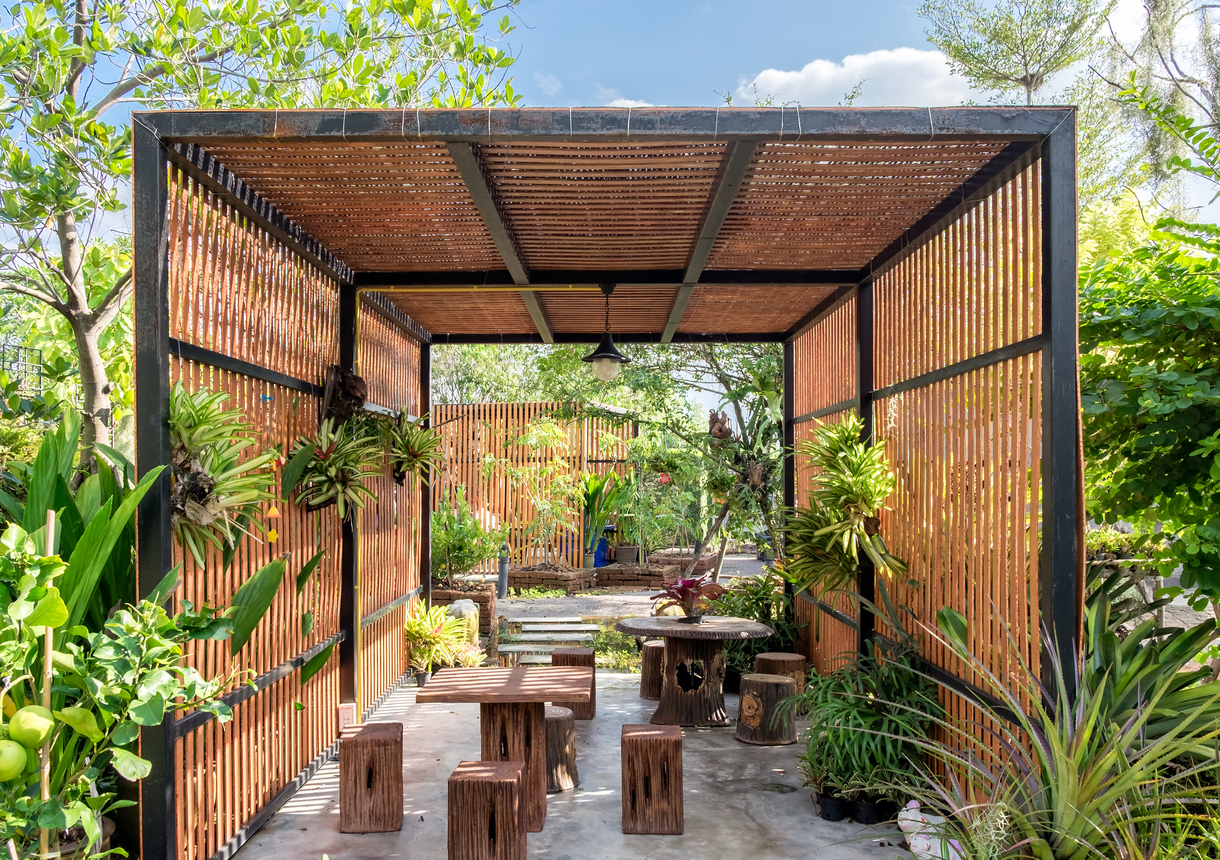 Many people love lounging around in a laid-back atmosphere like the African way of life. This style comprises many decorative accessories. Take your pick: a leopard-printed footstool, a zebra-striped fabric, a rug with a tiger motif, a low wooden table, terracotta vases, amber-tinted jugs, brass lanterns, a Moroccan-style modular couch, masks and a solid bamboo balustrade. What about the colours? They are warm, of course. We're in Africa, after all!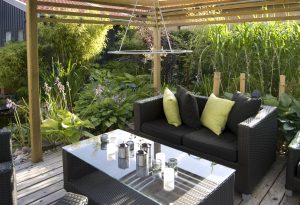 The Latin-American atmosphere leaves little room for anything else. It evokes a festive and cheerful mood. That's why the colours are often vibrant. As for the accessories, have fun. Graphic and multicoloured cushions, yellow plates, coloured drinking glasses, patchwork tiles on the floor, colourful stair rise tiles. The dance floor claims its very own space.
Other styles that pair well with the outdoors are the Greek-inspired decor with its blue and white colours; the Scandinavian look with its abundant fabrics and assorted candles, and; the country style with its Adirondack chairs.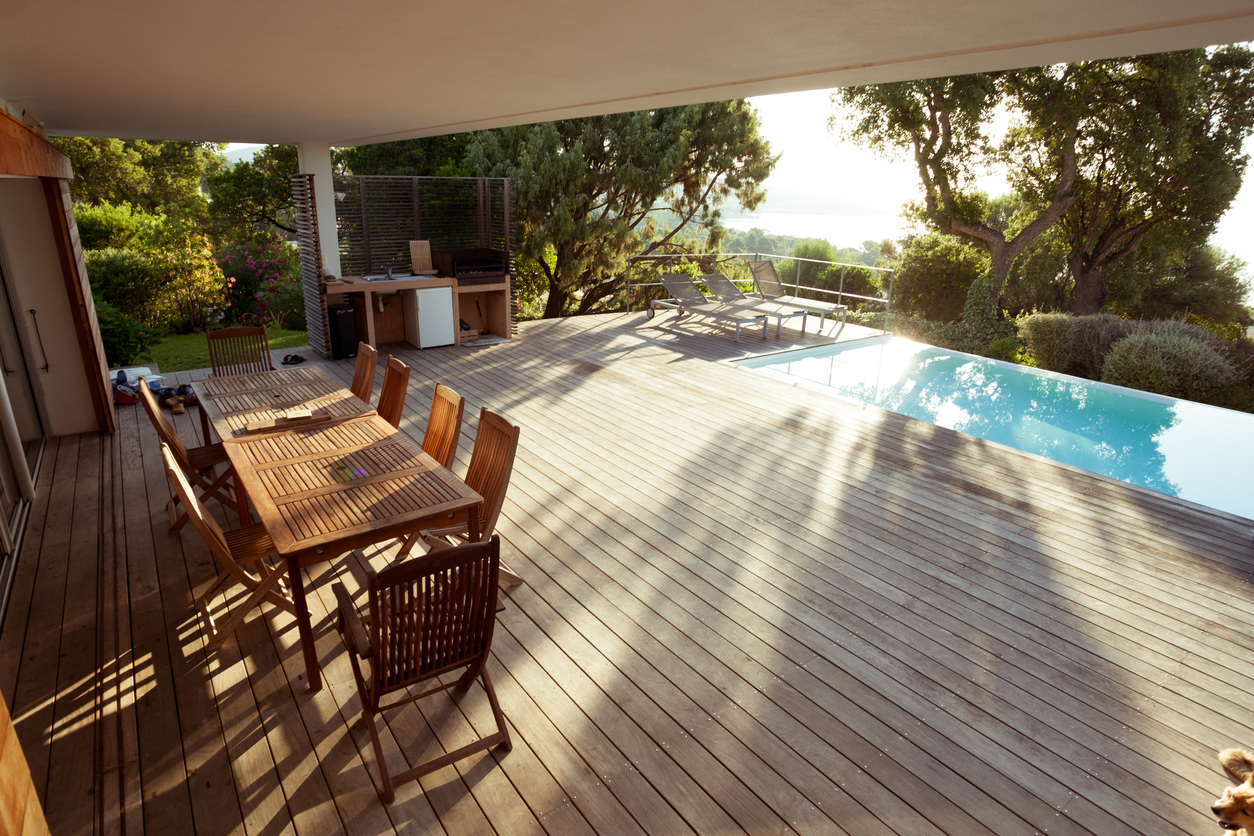 Blending the decor of the recreational space with that of the home gives such stunning results. You can achieve this through little details. There are numerous examples. The balcony's forged iron balustrade reflects the lanterns and furniture of the patio or terrace. A triad of colours, like black, white and grey, echoes the colours of the outdoor furniture. The home's architectural design resembles that of the pergola. Do you see where we're going with this? Sometimes, the living room's decor even extends to the outdoors through large bay windows.
Here's another interesting option accessible to lower budgets: a gravel path, edged with lamps, leading to a fenced area where stones and floral beds abound. All the furniture is recycled. A long picnic table is set with mismatched dinnerware, creating a rustic and naturalistic style. Add a few decorative accents, and you've achieved a chic and refurbished look.
Featured somewhere: three to four blocks of stone scattered on a large patio. In the background, a table with two wooden benches. It's sobre and inexpensive. Roughly in the same style: a huge concrete patio extending at the foot of a large staircase. A table with chairs made of black rattan is placed smack in the centre. That's it.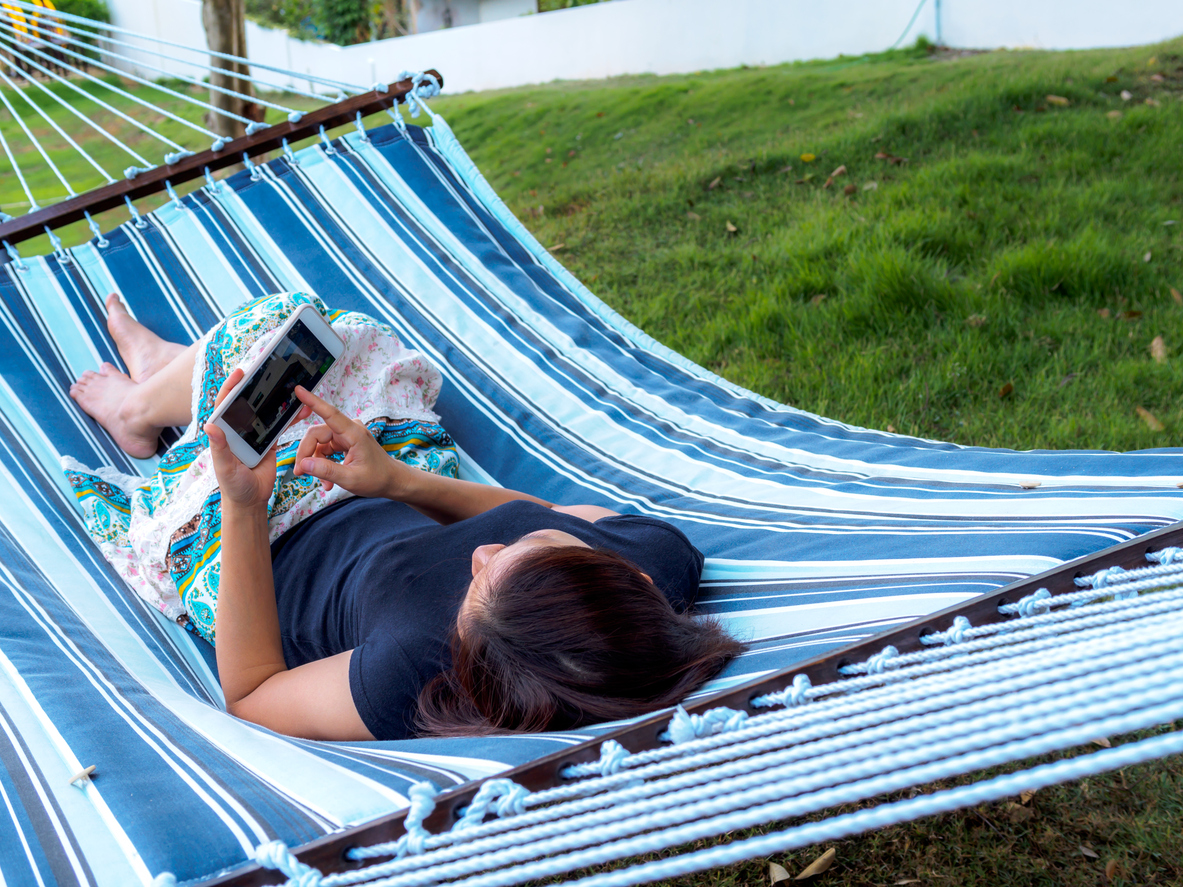 Have fun with the accessories: glass gardens, privacy screens, dividers, concrete fountains, decorative low walls, hammocks, portable fire pits. These little details often create the mood. Flirt with materials like burnt wood, Corten steel, Red Cedar wood, small bricks and composite materials.
It's up to you to gather ideas.
Images: iStock.com