Open concept lofts can cause logistical problems. How can you integrate various rooms into one large space? Here are some ideas that can help!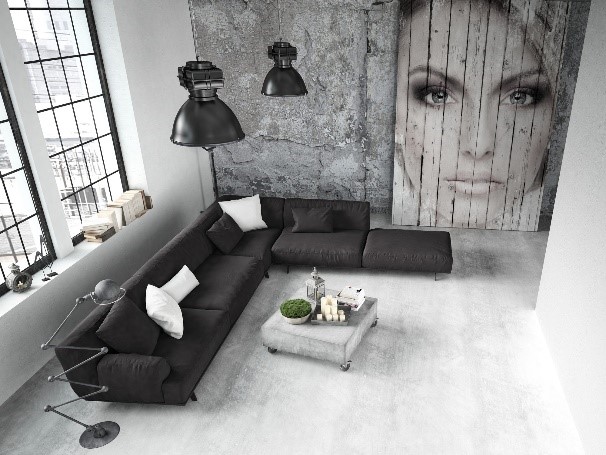 No matter what type of decor you want to give your loft — contemporary, classic, or  modern — these tips will help you create a layout that will be balanced and flattering; because we all know that an open space can easily end up looking chaotic!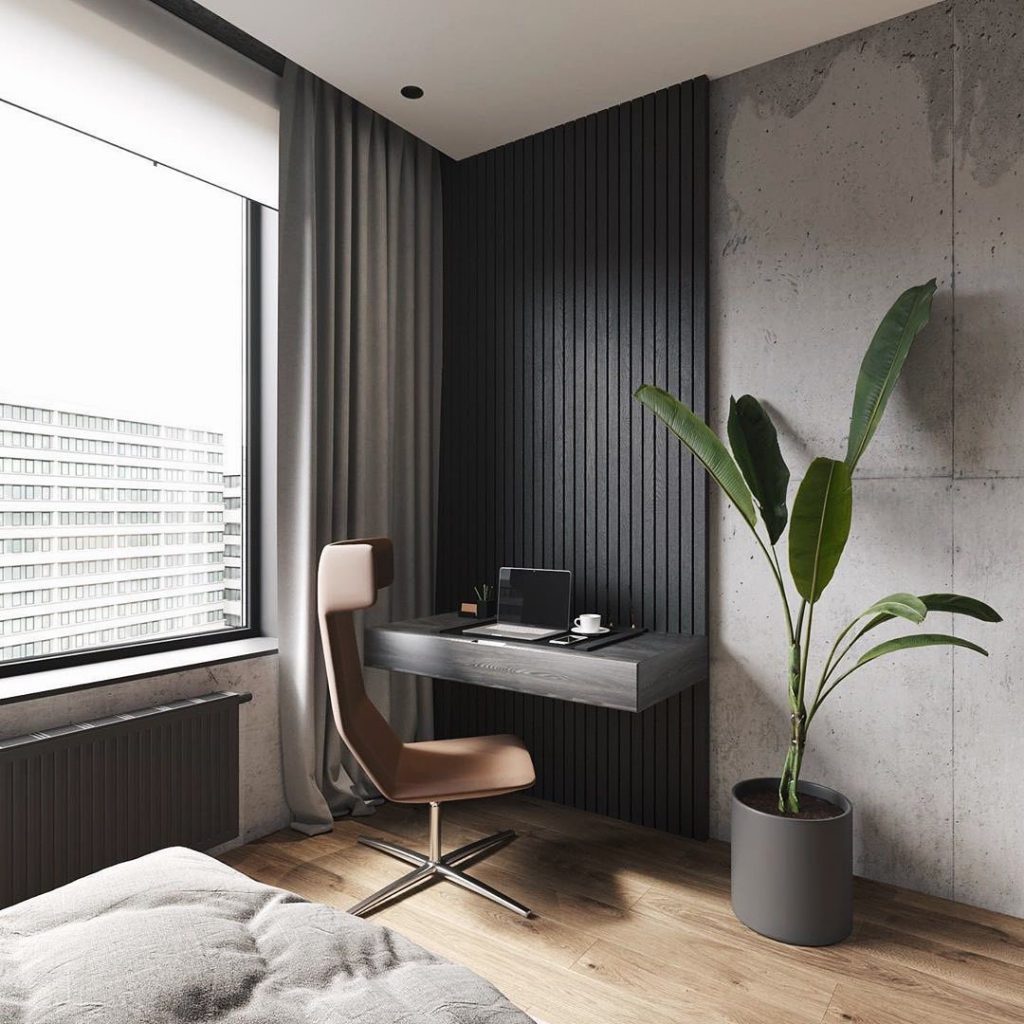 1—  Use Discreet Furniture (when necessary)
A trick to adding a secondary area (such as a space to work) to a main room (such as a bedroom) is to make this area as discreet as possible. This often involves the choice of furniture. For example, a single shelf and a chair can be used as an office corner to allow the bedroom to retains its atmosphere.
2—  Don't Place All the Furniture Against the Walls
A common decor mistake: Placing all the furniture against the walls. The idea behind it is to clear the room so that it looks bigger. However, it actually has the opposite effect! The loft will look unbalanced. While some furniture can be placed against the walls, others should be placed towards the center of the room. To figure out what looks best, move the furniture into different areas until you find the ideal position.
3—  Highlight High Ceilings
One of the advantages of lofts is their high ceilings. It is essential to use them to your advantage when decorating. If you don't know how to highlight them, here's a trick: on one wall, install a vertical strip of material like wallpaper or stone. In order for it to have the desired effect, it needs to start from the floor and touch the ceiling. It will look beautiful and impressive. You can also put up very large canvases. Lastly, large and imposing hanging lights will steal the show.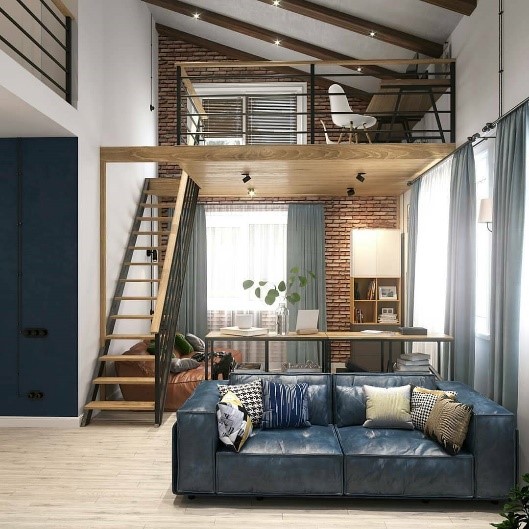 4—  Build A Mezzanine
If the high space allows for it, lofts with a mezzanine are always big sellers. It could be a closed room that can be used as a bedroom or extra storage. It can also be left open (which is often recommended when this room does not have any windows).
5—  Create Subtle Divisions
Divisions in a loft are important to create a balanced atmosphere, but this does not entail building solid walls. We want to keep this open area intact! So, how should you go about creating discrete divisions? By using furniture positioning. For example, you can place the living room sofa with its back to the dining room, which will form two distinct areas. A bookcase can also be used as a partition between the kitchen and the bedroom. The use of carpets on the ground can also help define each area.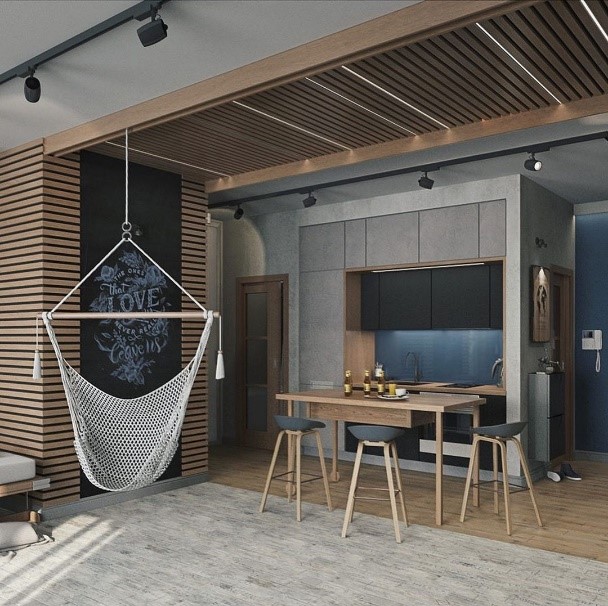 6—  Focus on Colors That Go Together
In an open space, continuity between the elements must be maintained. A turquoise room will clash if placed next to a classic style living room with simple colors. The overall look must be harmonious with complementary shades and atmospheres.
Lofts can be transformed into practical and luxurious living spaces, and many buyers fall for this type of home. What does yours look like?