If you enjoy decorating for Halloween but don't want your home looking like it is out of a horror movie, you might like these more subtle and inspiring ideas.
When it comes to decor, moderation is key! Just take into account the layout of your home and add matching items. Here are some ideas.
Have a Designated Space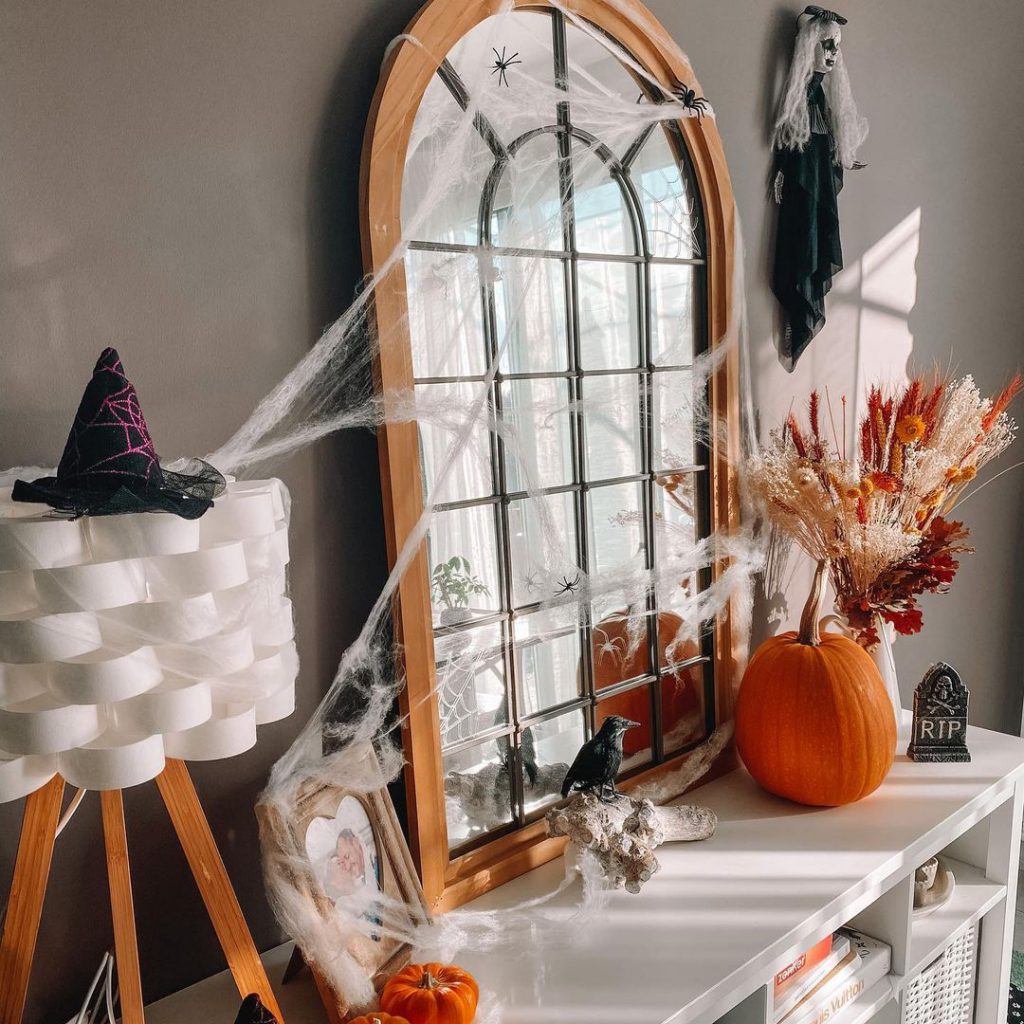 A console table (in the entrance, living room or dining room) is the perfect designated space that you can decorate for the different seasons and holidays. Here, fake cobwebs are installed between the permanent items – lamp, mirror and photo frame – and the seasonal items – pumpkin and dried herbs.
Some items can remain throughout the fall season. Other Halloween-specific items, such as the tombstone, the witch, the cobweb and the hat, will be removed once the holiday is over.
Use the Entrance to Set the Tone for The Home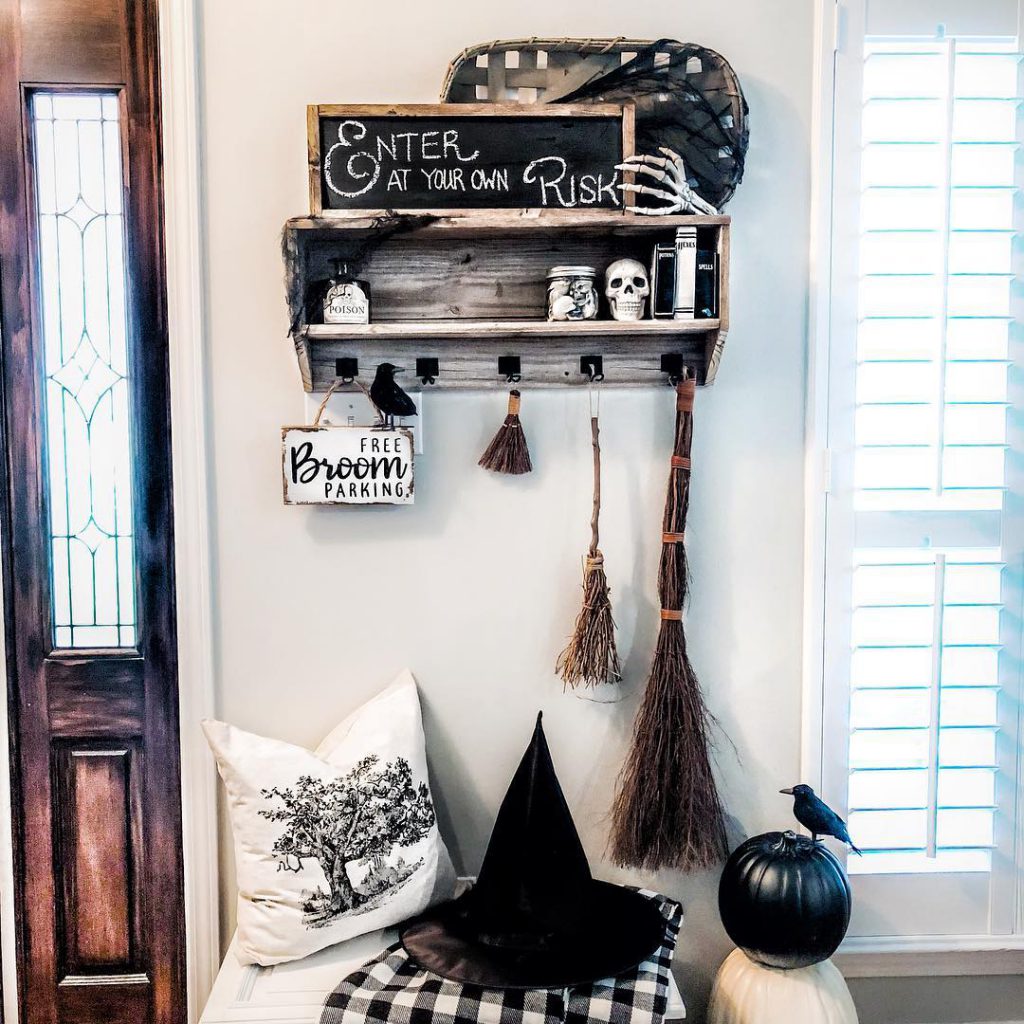 Your small entrance storage will come back to life if you use it as the base for your decor. In this example, monochromatic black and white tones are the common thread of choice for decorative items. The use of height and depth, by placing different objects one behind the other, makes it possible to fill the area and create a targeted visual attraction.
Make the Entrance Warm and Inviting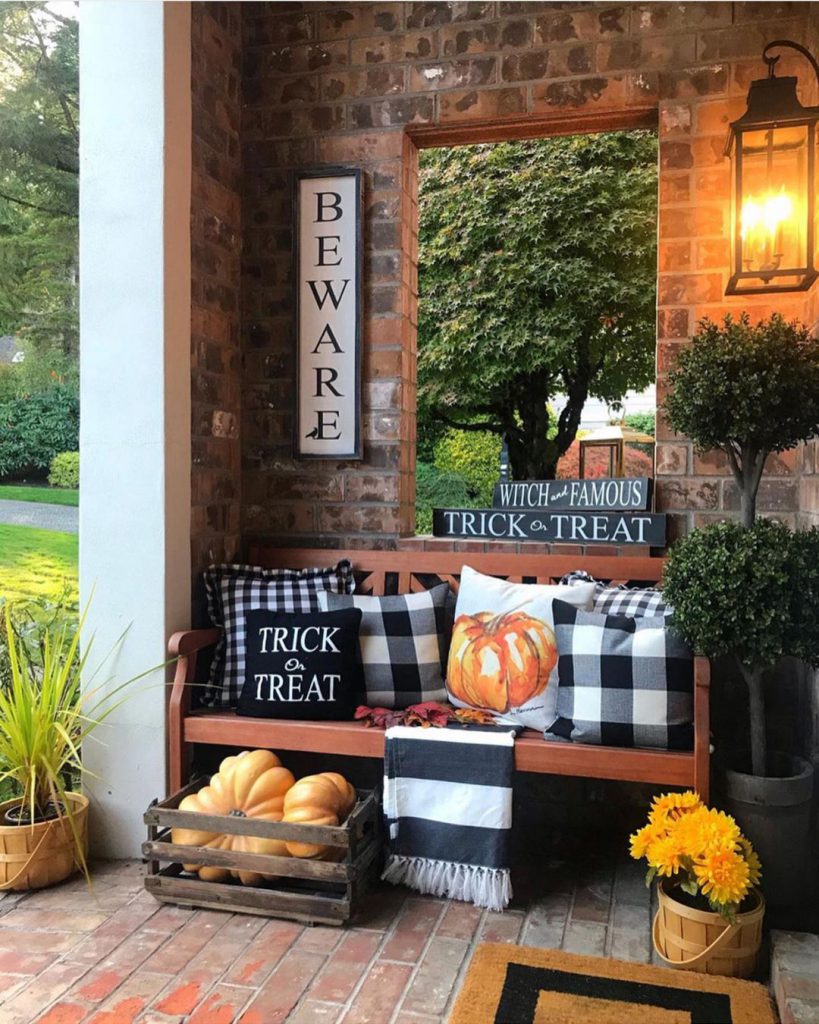 With its comfortable cushions, natural decorations such as pumpkins and flowers, as well as a lantern that gives off warm light, this entrance is very inviting. With a cup of tea, you can comfortably enjoy all the beautiful fall evenings, not only on Halloween night. In fact, here, the only Halloween item is the black cushion.
An Appetizing Centerpiece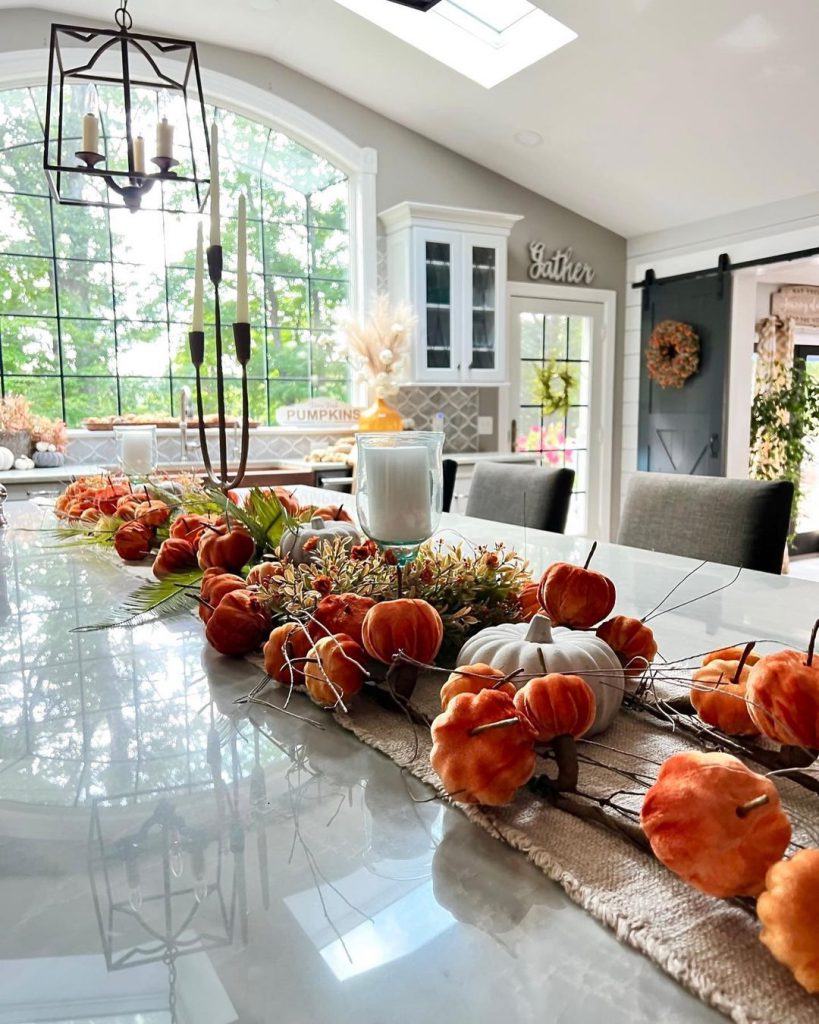 A set of beautiful little orange and white squash, with a jute table runner, branches and candles are all that is needed to create a festive centerpiece. This natural decoration is highlighted by the rustic chic decor of the rest of the room. We love this arrangement for both Halloween and Thanksgiving!
For Little Ones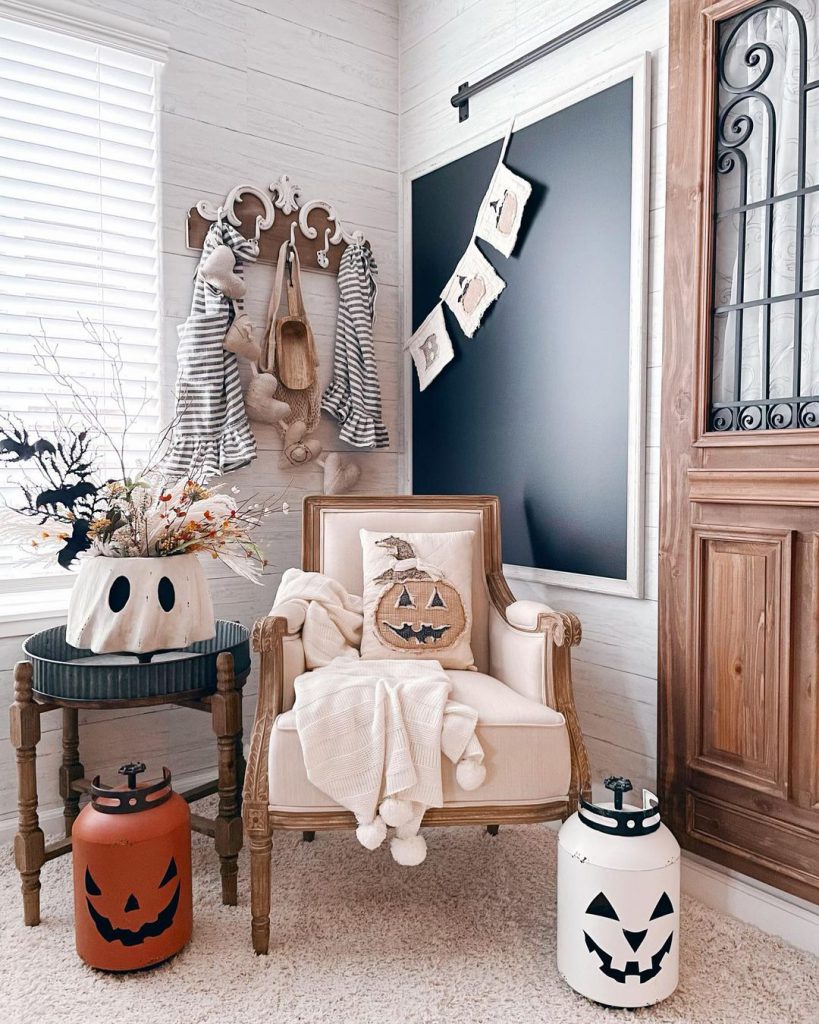 Baby's room is not the place for terrifying decorations. But the room can still have a festive charm! In this example, typical pumpkin faces are found in different places to strengthen the cohesion of the decor, which is softened by the carpet, wood and cream colors.
Total Neutrality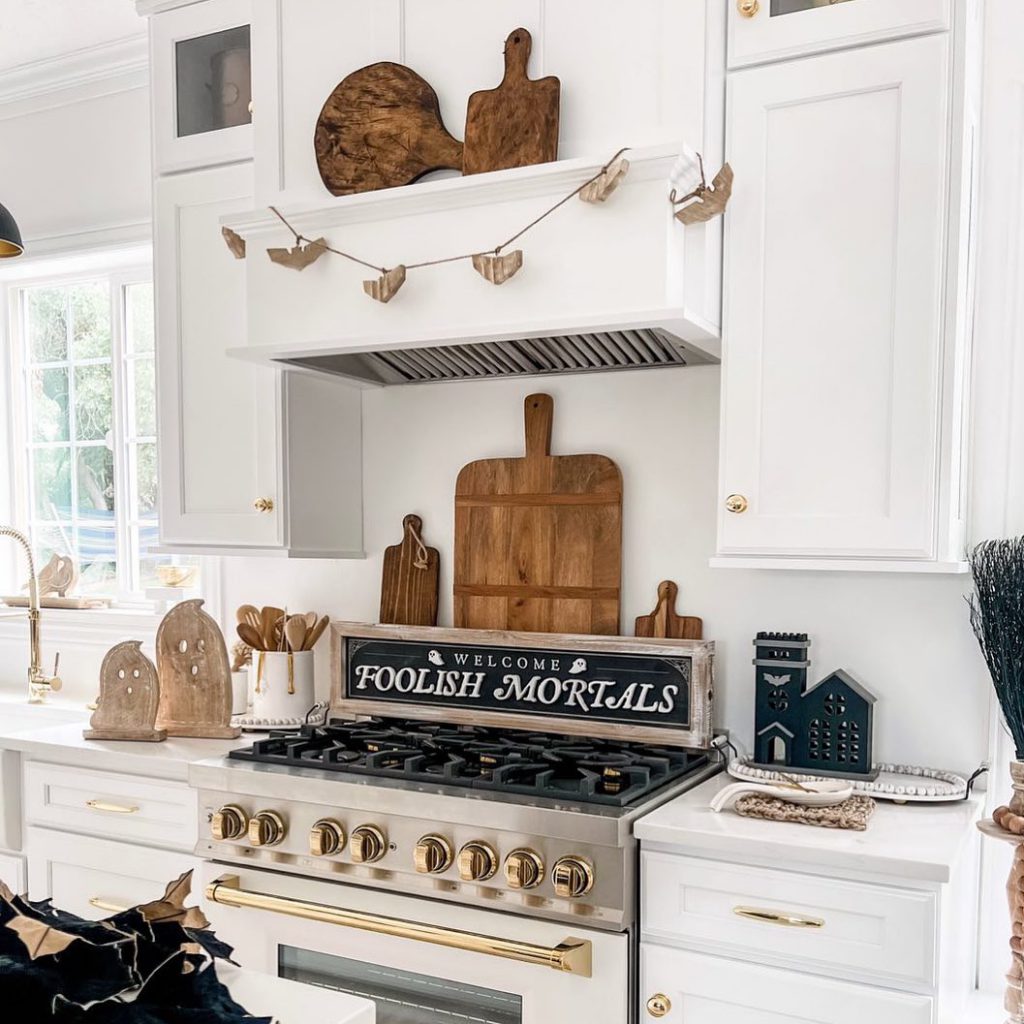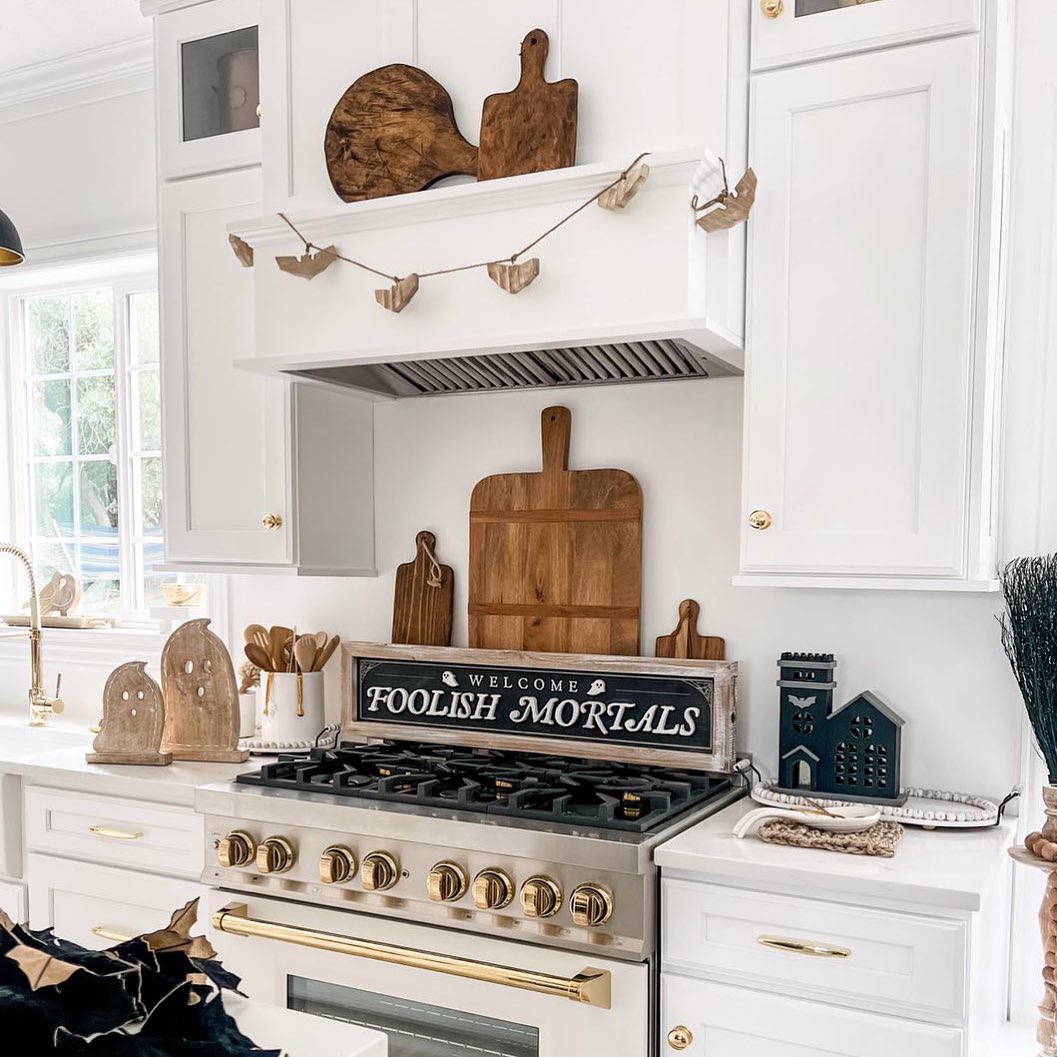 Pumpkins and the color orange aren't your cup of tea? Get inspired by the decor of this kitchen that manages to represent Halloween in a playful way, while still remaining refined. Special mention to the cute wooden bat garland!
Keep in mind: if you keep your decor simple, you can keep your festive atmosphere longer without getting tired of it.