If you would like to help save the planet, choosing flooring that has a small ecological footprint is a good place to start.
Often, they are considered more eco-friendly because they are sustainable, and their manufacturing methods are mindful of the environment. Do you know which ones they are? Here are the main types of ecological flooring to use in your home: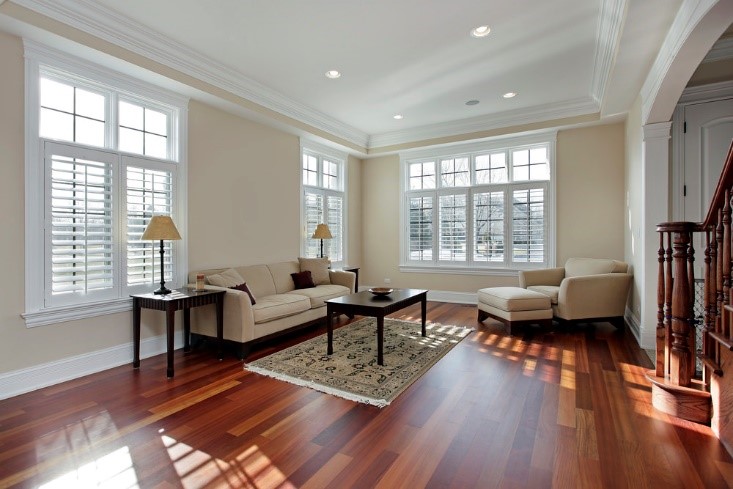 Wood Species from Responsible Cuts
Since forests are a renewable resource, wood is an ecological option in itself. Especially if it comes from eco-responsible cuts located in Quebec, which promotes local purchasing. Cherry, maple, or oak slats that result from 100% Quebec production, for example, are preferred over hardwood floors.
Bamboo Flooring
Bamboo flooring is popular in Quebec. Its particular grain is also easily recognizable. Since it is a fast-growing wood, it is considered an eco-friendly choice. As a bonus, bamboo is often harder than the wood species found in Quebec and is therefore more durable, which is a plus!
Natural Stone Flooring
Granite, marble, slate, or limestone floor coverings are also eco-friendly. Natural stones, especially those from Quebec, are a great choice! As a bonus, they are easy to clean and will keep looking great over time. Moreover, their timeless look will allow you to keep them for a long time, regardless of the trends, which is also great for the environment!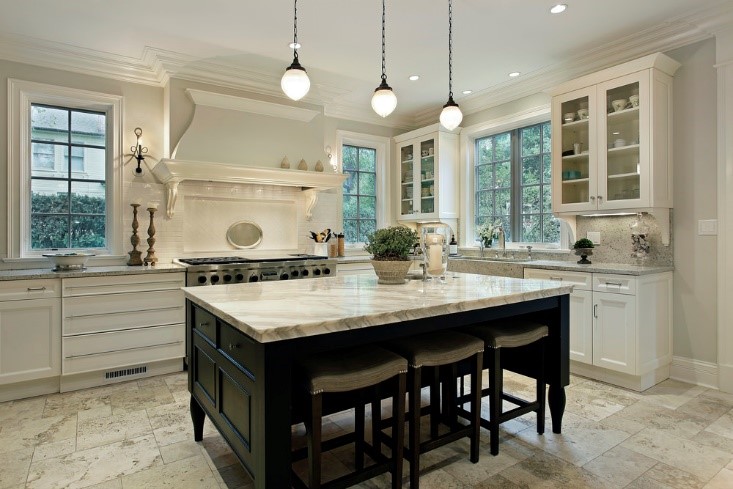 Cork Flooring
Since it is produced from the bark of trees that are reformed after cutting – and therefore without felling – cork is a winner in the world of ecological flooring. These types of trees also absorb more CO2 than the average tree! Due to its density, cork is excellent for soundproofing and is also an affordable option.
Linoleum Flooring (Marmoleum)
When it does not contain PVC, linoleum, also called marmoleum, is a sensible choice. It  is made of burlap waterproofed with linseed oil and wood powder. Many compare its look to vinyl, which actually shares several of its advantages, such as resistance to shocks and mold.
Home renovations usually add value to a property. And when they are carried out with respect for the environment, they are a definite plus for many potential buyers.