Cocooning is the action of wrapping yourself up and surrounding yourself comfortably. It is not surprising that this decoration trend emerges every year during the cold season.
How do you switch your home to cocoon mode for the winter? Discover our ideas for your home.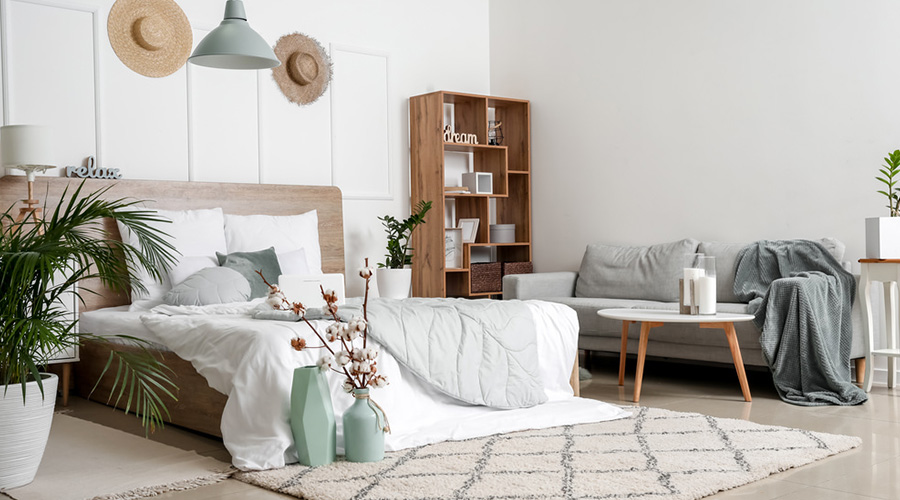 1- Layer Textiles
There's nothing like literally wrapping yourself in a blanket to capture the cocooning atmosphere. Throws that match your existing decor or with a seasonal accent are a must. Add them to the couches, beds and even chairs in the dining room: faux sheepskin throws are perfect for these areas. In addition to being comfortable, they will add elegance to the room.
A rug on which to step on barefoot when jumping out of bed is also a non-negotiable element of cocooning. Any room can benefit from this accessory that will increase the cocoon effect of the house. Now that new machine washable products are available on the market, the kitchen, dining room and bathroom can all benefit from the increased comfort of rugs.
2- Keep Heating in Mind
Whether you use a wood fireplace or candles, the warm element provided by fire certainly adds to the cozy atmosphere you are searching for. Don't hesitate to use beautiful chandeliers, they will create a comforting visual effect. Gas fireplaces can also help in creating a pleasant atmosphere, of course!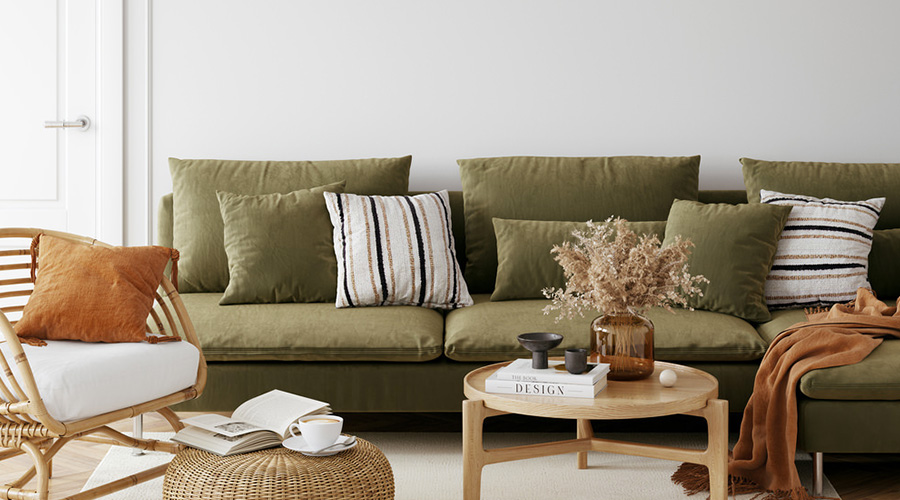 3- Don't Forget to Accessorize
Pure minimalism and cocooning do not usually mix. To enjoy the comfort of your indoor space and want to spend time there, you will probably prefer to have specific accessories at hand. Books, for example, are not only practical but also useful in interior decor. A vintage or boho tea set will also find its place in your cocooning phase. Touches of sweetness from the outdoors, such as pampas herbs or orchids will also suit this type of decor.
4- Use Harmonizing Colors
Too many colors, even if they look good together, reduce the relaxing atmosphere of cocooning. Instead, choose neutral, soothing tones such as beige, white, warm gray and brown. Still want a touch of color? Think sage green, blue or even pale pink.
You now have everything in place to relax in your favorite place.